Item Type: 
Car Diagnostic Cables and Connectors
Software Version: V5.02/V5.2
Operating System: Windows XP
Not need to install the software,very easy to use ! Just copy the software to your PC from CD
All the function on software is activated ready, and can directly to use it. No need to pay extra fee to open the software anthorization.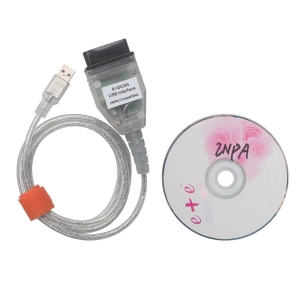 For BMW INPA K+DCAN Brush function
1, Daytime running light activation
2, Long press the lock button for two seconds to achieve automatic folding mirror
3. After the flameout, the wiper automatically returns to the position.
4, Display the digital speed in the center of the meter
5. After the flame is turned off, the key pops out from the keyhole and other functions.
Support car models:
1-Series for BMW : E81, E82, E83, E87, E88 (2004-2011)
3-Series for BMW: E90, E91, E92, E93 (2006-2011)
5-Series for BMW : E60 (2004-2009)
For BMW Z4 : E85, E86 (2002-2008) E89 (2009-present)
For BMW X1 : E84
For BMW X5 : E70
For BMW X6 : E71