VVDI MB TOOL is the most hot-selling mercedes key programmer in 2019 year. Why people like xhorse vvdi mb tool? is there any advantage that vvdi mb tool has, while other mercedes key progarmmer don't? like AVDI, Diagspeed…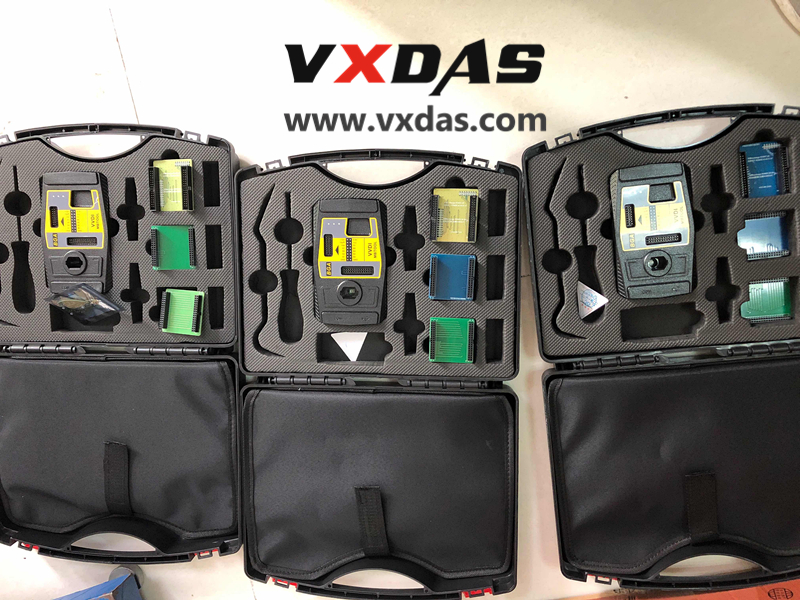 VVDI MB tool, Diagspeed and AVDI can do 204 lost key but which one is better / more reliable? And support? Today, we will see some comparison among vvdi mb tool, diagspeed and avdi, all are shared by locksmith.
Locksmith experiences and suggestions:
VVDI MB Tool can do W204 all key lost, no any change eis dump. you can find some video on the youtobe to confirm that.
If you would like to check more details of the Xhore VVDI MB BGA Tool, you can have a look at page below.
AVDI just needs to connect to Kline on EIS EZS & easiest way to do is get extra wire from Kline
at ESL connector to pin 7 OBD, no adapter necessary
Diagspeed mercedes key programmer and AVDI are good for MB key , but some gaps :
AVDI cannot read pass from BE key also cannot repair ELV fatal ,but is good for gearbox and ecu renew, programming and coding , and you can do all keys lost on w204 without need to have the ezs on bench .
Diagspeed is one of the best , can repair ELV fatal error and read pass from BE keys and have many other functions. while it is expensive.
AVDI can't read ROM51 password from key, it kills radio bytes in key (as it has for the last 2 years), makes your use their own keys or original Mercedes keys, can't use BE keys.
it will not display password so you can program keys using other tools, only calculates 1 key at a time, no option for all keys.
AVDI does not let you save the keys for later use.
In short, if you want something for keys, buy a VVDI MB Tool.
Just done 2x W204 lost keys with Diagspeed….
35 mins to read, 10 minutes for password from server..
Diagspeed can do W204 also W207 next challenge Roy going after W164 and W221.
vvdi mb tool can read and write keys quickly as well. can support all key lost for many car models, like W166, W197, W212, W218, W246, W206, W210, w204, w207, W166, W203, W463, W639, W246, W212, W212(old), some W216, W164 2009-, W164, W221,W215,  W220, W230, W164 /W251 04-08 and some others.
Application list is better on Avdi, it can do more, esl stuff, gearbox, ecu etc. The down side is the price is expensive.
VVDI mb tool is much better value for money for someone starting off.
If you wanna know more difference among vvdi mb tool and other mercedes key programmers, you can search vvdi mb tool on our blog, then you will get more information.
Professional Diagnostic Solution & Service Supplier
Website: www.vxdas.com
Follow Us To Get More Free Resource
www.facebook.com/groups/vxdas/