VCDS interface for AUDI/VW/SKODA/SEAT newly updates to VCDS software v18.9.1. Multi-language VCDS software V18.9.1  with software license valid and activated .VXDAS.com share clients VCDS interface software V18.9.1 software free download and detailed install guide.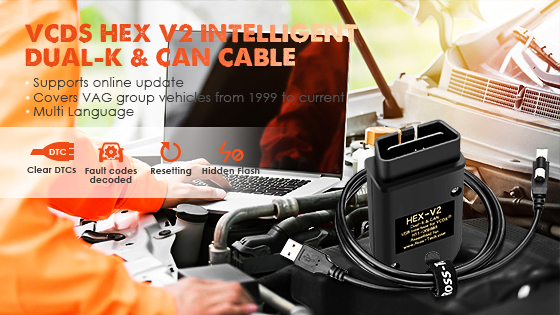 VCDS Interface V18.9.1 VCDS Software Overview:
1. Software Version: V18.9.1  Fit with any version with the original software, Only the English version is updated to V18.9.1, other languages are V18.9.0 at present.
2. Update: Software Update Online, Hardware update automatic when working with newer version software
3. Support Language: Chinese, English, French, German, Russian, Italian, Swedish, Danish, Czech, Polish, Dutch, Hungarian, Portuguese, Spanish, Slovenia, Romania.
4. Operate System: win XP/win7/win8/win10
5. Support Vehicle:For AUDI, For VW, For SKODA, For Seat

VCDS cable VCDS Software Download Link:
 Note: 
1.V18.9.1 VCDS software only fit with the vxdas.com V-CDS interface.
2. Software no need to activate
3. Pls close your anti-virus software when installing or running
V19.6 VCDS Download Update:
https://mega.nz/file/wOA2QKJZ#cnVZysftWjk8LFV2ofrP-DGaDG3i1HzWsnIqWSJ1VVA
V18.9.1 VCDS Download:
https://mega.nz/#!yOAHXKib!wYX4o6YYdxaBA1gugxUlhwQ5_liMEpZMZBVqmr42sOc
V18.9.0 VCDS Download:
https://mega.nz/#!nYhD1ABY!RBIwT-rOfBozjMB3NygFWUnlUMEZZAJts3UVvdVCdMM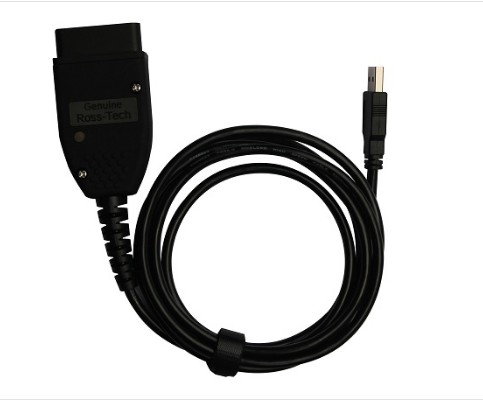 How To Install Original Plan VCDS Software?
1. Double Click and Install the VCDS software, No need to connect the cable now
(you can choose the English version or the Chinese version )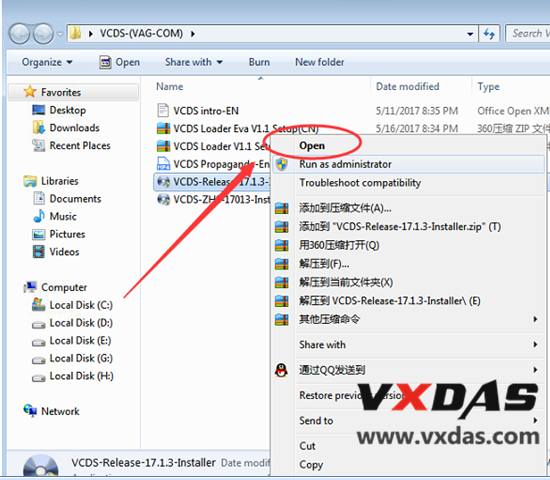 2. Choose "yes"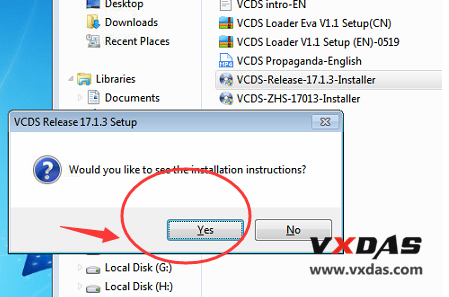 3. next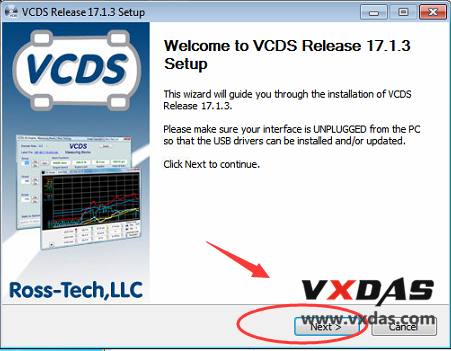 4.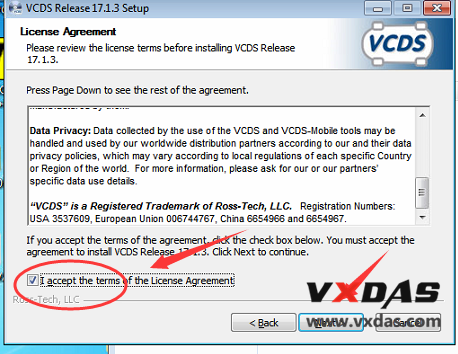 5. next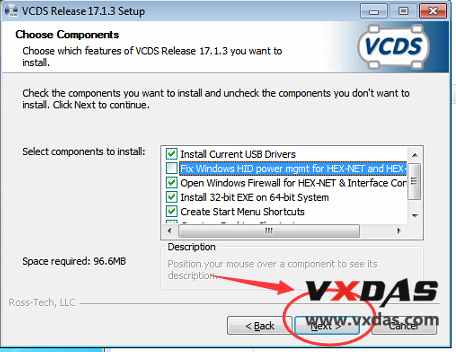 6. next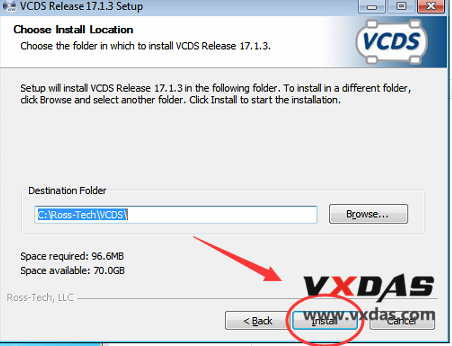 7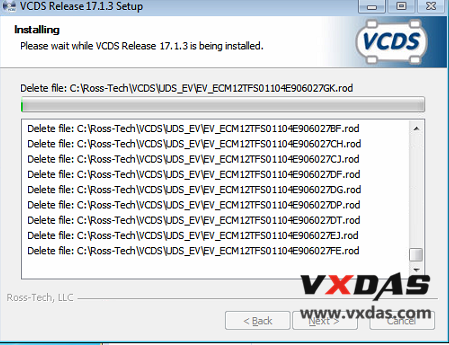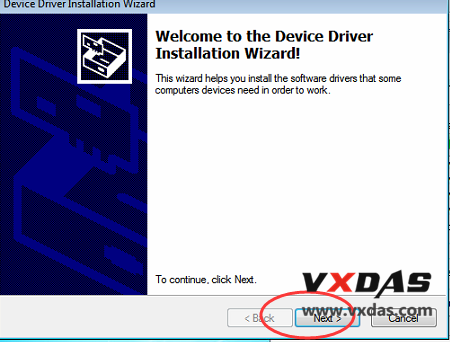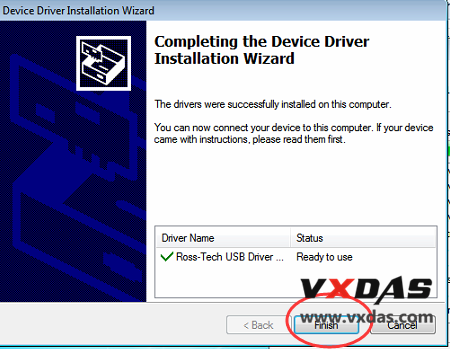 8. After you finish the software here, pls DO NOT open the VCDS software at once.
Continue to install  "VCDS Loader Eva  v1.1 Setup"
(If your software installed before is English, pls install the English Loader, if yours is the Chinese one, pls install the Chinese loader)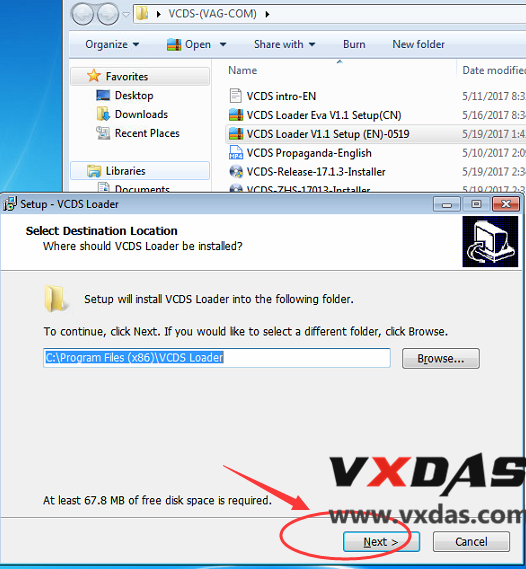 9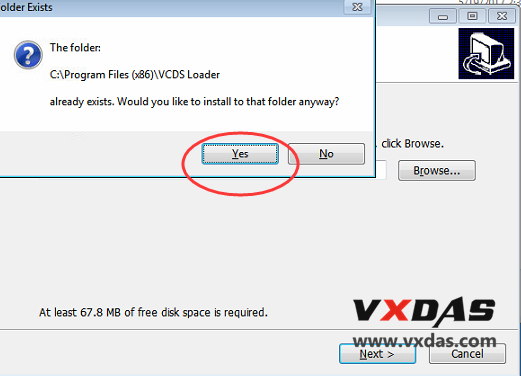 10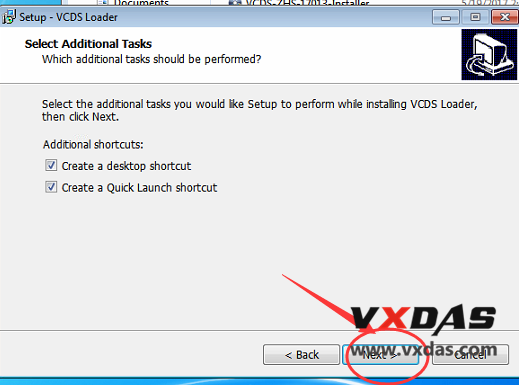 11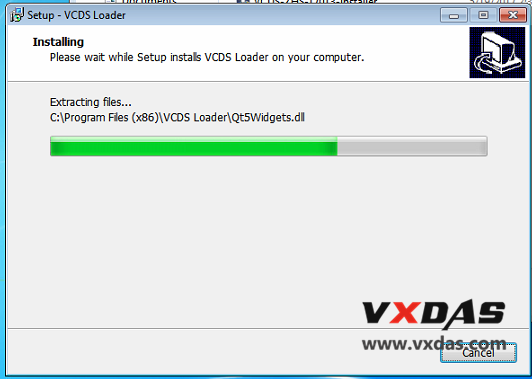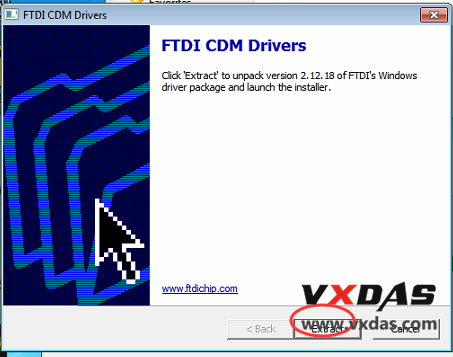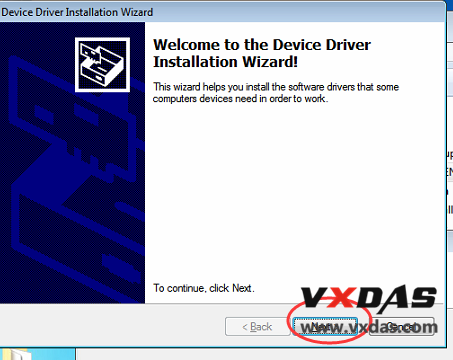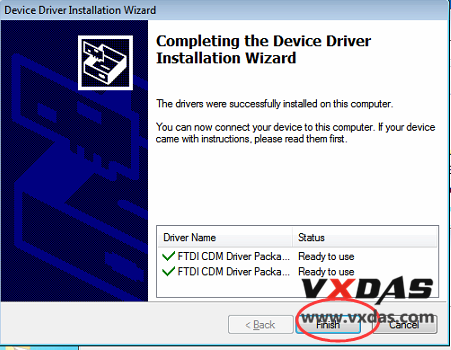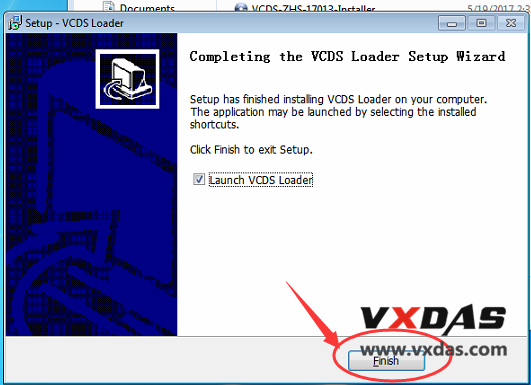 12.Click "Register hardware " to register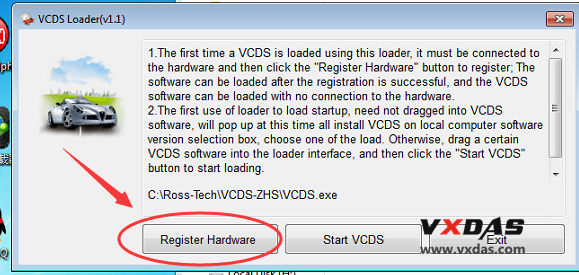 13.Gernerate the register file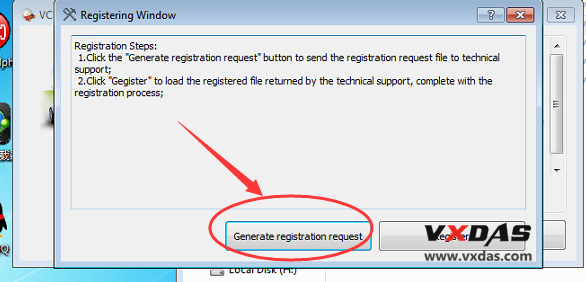 14 .Pls connect the VCDS cable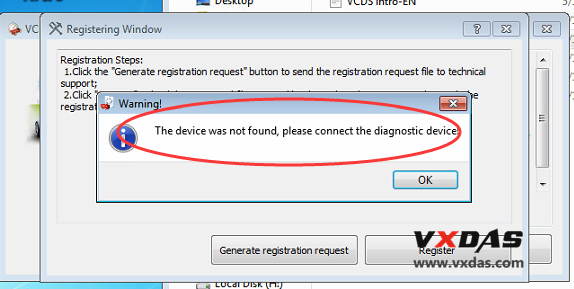 15 .After connect well the VCDS cable , click the "Generate registration request", it will showed the location of the  "registration "  (desktop recommend)
Then send this registration on desktop to your seller to help to finish the register , and he will send back a new file to you .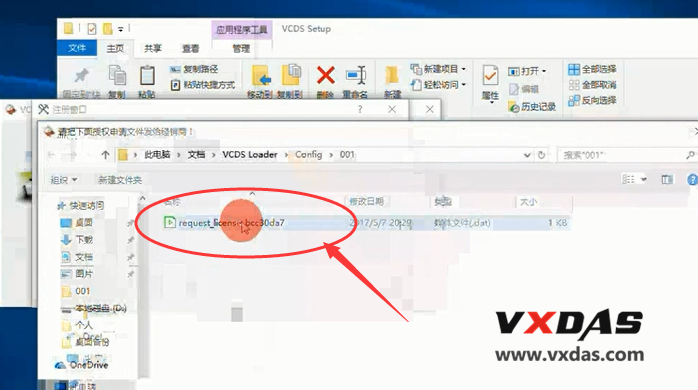 16.After you received the new registration , save it on desktop , then  choose "Register"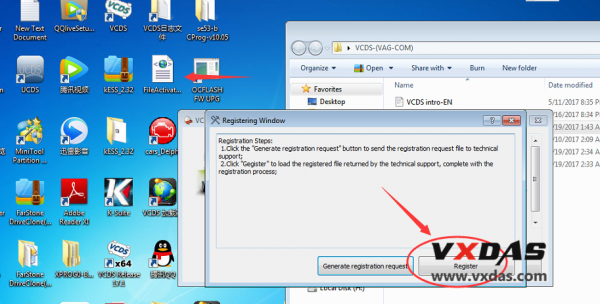 17.Choose  the new registration which seller send to you , Click "open "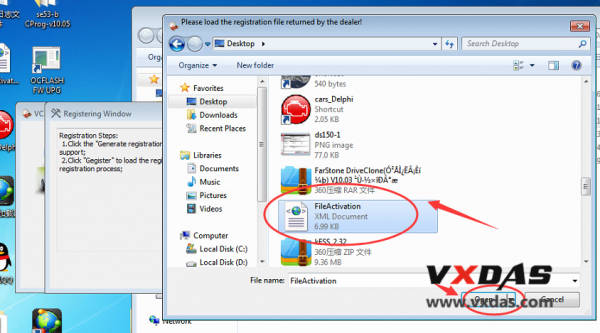 18.Click " OK"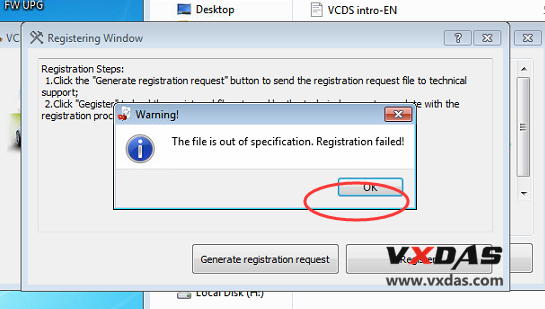 19 .Choose "Start VCDS "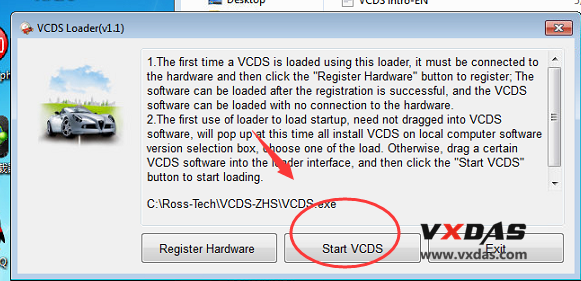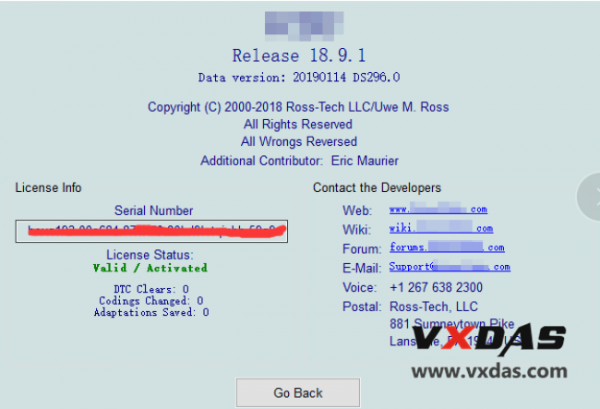 20.Every time you need to open the vcds software, you need to run the "VCDS LOADER" software , then click "Start VCDS"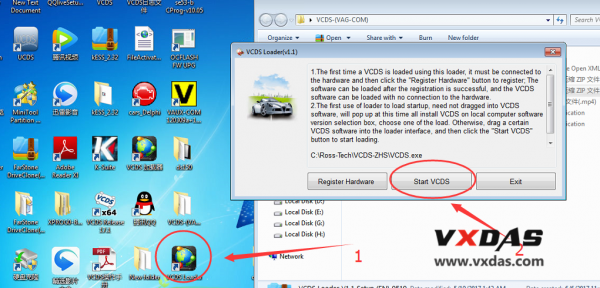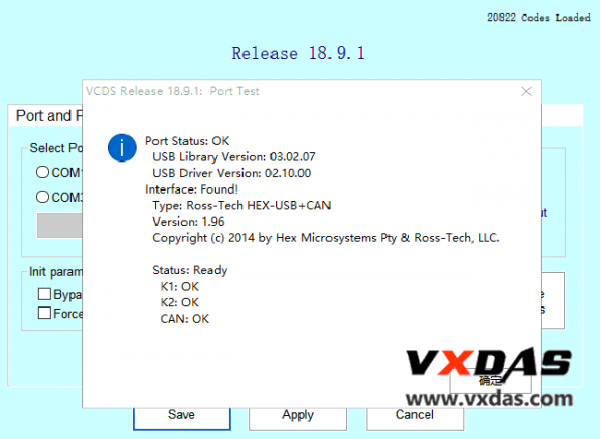 Done
This srticle share by VXDAS Car Diagnostic Tool Center, check more below:
Professional Diagnostic Solution & Service Supplier
Website:www.vxdas.com
Follow Us To Get More Free Resource
www.facebook.com/groups/vxdas/