How to Install & Activation DS150 Software (Guide Video in Bottom)
Del-phi DS15e is the new vci that supports cars and trucks till 2017. The ds150e software can work with several diagnostic tools, such as WOW, CDP, Auto-com, MVDiag tools TCS CDP, etc. V2015.3 ds150e software is already with keygen activator in the software, so VXDAS.COM would like to share the different versions of the ds150 software download link here.
Ds150e Software Overview:
Software Version: Newest V2017.3
OS Request: Win7 System (Only recommend to use Win7, no Win10)
Support Vehicles: Multi-brands cars and trucks till 2017
Support Language: English, Cesky, Dansk, Deutsch, Espanol, Francais, Greek, Hollands, Hungarian, Italiano, Norsk, Polish, Romania, Russian, Srpski, Suomen Svenska, Turkish, etc.
Compatible Hardware: WOW/CDP/Auto-com/MVDiag/DS150.

Multi-diag Pro+ for Cars/Trucks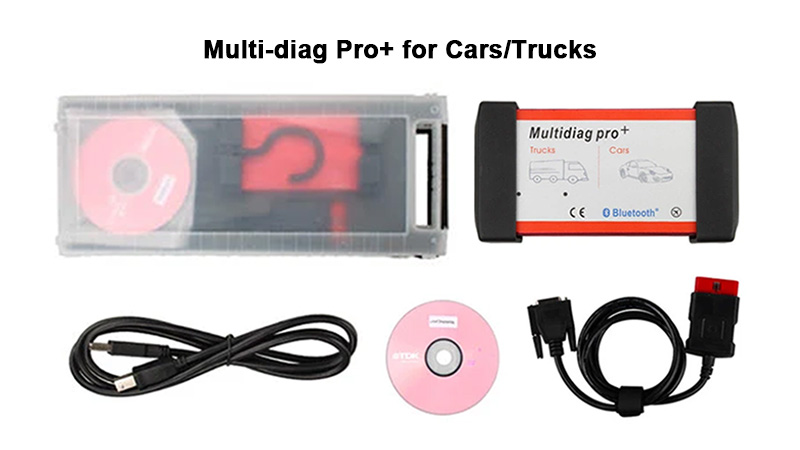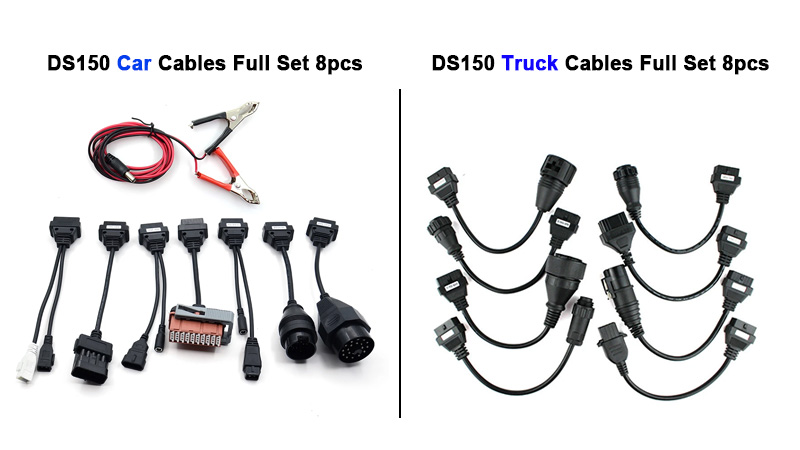 What should be done before DS150 software installation?
1. Firstly, turn off your Internet connection!
2. Then shut down antivirus software!
3. Finally delete all files about the old version!
V2015.3 Software installation Guide Step by Step:
Step 1: copy 'CARS 2015.R3' or 'Trucks 2015.R3' to your computer.
Step 2: run main.exe in 'CARS 2015.R3' to activate. (if you want to install truck, please run main.exe in 'Trucks 2015.R3')
Step 3: now click start.
Step 4: click 'yes' to save 'FileActivation' on the desk.And then copy the 'FileActivation' to your supplier to active.
Step 5: After getting the activated 'FileActivation', then please click start again.
Step 6: Then click 'no' to open the 'FileActivation' activated.
Wait for the installation to complete, then you can enjoy it!
Note: If you can't run the 2015.3 keygens, please install [net-frame 4.0] from Google.
The V2016.1 installation is similar to V2015.3, check the installation video:
Ds150e Software Download Free
V2015.3 Software with Keygen Download Free:
https://mega.nz/folder/hGYBTSaD#qZQHhl6xq9DPEUfFtG0fsw
V2016.1 Software Download Free (without Keygen):
https://mega.nz/#!0Iwk0AbJ!YWOExafG1zzNaY7ieITcD5N7Bi8mJWMNxHDEyZRVLrw
V2017.1 Software Download Link (without Keygen)
:
https://mega.nz/file/tfpxiYQZ#6WkvFQxAYp17Di2noEXX2I4cnz9gvbinuFq59PHshSY
For V2016.1 software activation, please refer to here: V2016.1/V2017.1 DS150 Software Activation Service Win7 Only
(If links not working or have some problems, please leave a comment below to let us know. Thanks!)
DS150 Activation Service Offer:
1. Software needs to be activated before use, V2015.3 already includes keygen activator inside the software, V2016.1, and V2017.1 software need to send "ActivationFile" to activate.
2. Follow the installation video and create the "ActivationFile", and order the activation service in VXDAS here V2016.1/V2017.1 Software Activation Service, then send the file to VXDAS Online Customer Service for activation.
3. We only provide a software download link and activation service during the whole process, please follow the installation video and guide to install the software by yourself.
4. Any errors during activation, please send error pictures to VXDAS, we will inform the reason for the problem and provide solutions.
Example:
Error: "Operation Failed, Please check that installed version is valid for your type of VCI"
Reason: The software is not installed properly.
Solution: Please uninstall the software completely and then follow our installation video to install the software again.

VXDAS Recommend Diagnostic Tools to Replace DS150e
if cleint need to work with the newest vehicles, we also have some other tools recommended below
Multi-diag Access J2534 Pass-thru V2018.3
Humzor NexzDAS Pro Full-System Diagnostic Tool
What's the differences between the tools.
| | | | |
| --- | --- | --- | --- |
| Item | DS150 | Multi-Diag J2534 | NexzDAS |
| Image | | | |
| Software Version | V2016.1/V2017.1(Cars) | V2018.3 | V7.2 |
| Year of Car | 2017 | 2018 | 2018 |
| Activation | Yes | No | No |
| OS Requirement | Win7 | WinXP/Win7 | Android |
| Update | Not available | By CD | By software (lifetime free) |
| Update Method | Update stopped | Purchase new device | Download from Google Play Store |
| Main Functions | Diagnosis | Diagnosis / Repair / Maintenance | Diagnosis / Special Functions / IMMO |
About DS150 Software Supplier VXDAS Online Store:
VXDAS Online Store main provides professional diagnostic tools, such as software, services for worldwide DIY users/Automotive mechanics/repair shop owners. "Top Quality, Good Service, Competitive Price" is our permanent mission.
VXDAS Online Store Main Categories:
and so on…
For more software information can subscribe to Email
Professional Diagnostic Solution & Service Supplier
Website: www.vxdas.com
Follow Us To Get More Free Resource: www.facebook.com/groups/vxdas/
New Feature Diagnostic Tools Recommend