Carprog full version latest firmware V8.21 with all 21 Adapters, contain much more authorization than other low version of Carprog.  Carprog full version is packed with software V8.21 and V10.93.  Software V8.21 needs activation but V10.93 can use directly.
Carprog V8.21 and V10.93 Online Version Overview
1. Latest Firmware Version: V8.21
2. Software Version: V10.93
3. OS Requires: Windows XP, Win7, Win8, Win10
4. Support new Audi dash support, support newer airbags.
5. Can perform airbag reset function well.
6. Including much more authorization.
Carprog Software Free Download Link
1.Carprog Software V9.31 Free Download:
https://mega.nz/#!oQRyiYwS!nYR2BGzKesgz0spuRYfr5wQFSABLpCO8v7zB7rhXbrY
2. Carprog Software V10.93 Free Download:
https://mega.nz/#!pIggmQ7C!K0TwZSL23IDEqRCjBB8Qvg3BfQzQ95hulJXTqdLffcU
Software are all compatible with Carprog Full Version v8.21 Firmware Interface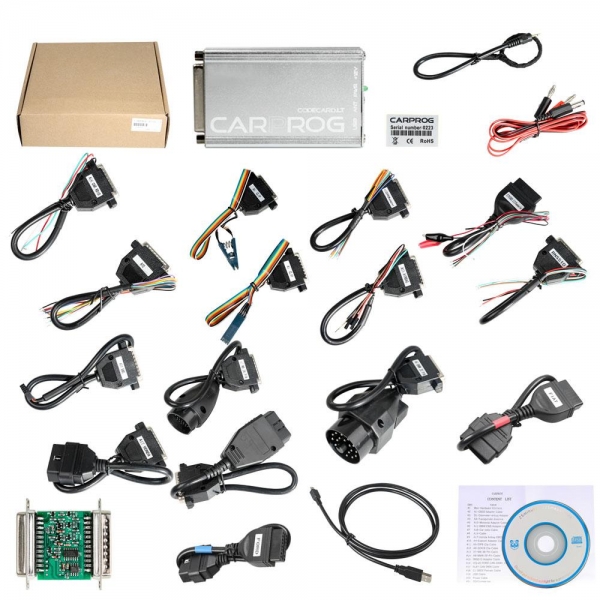 Carprog Full Version Software Installation Videos
Carprog V8.21 Software Installation Video
Carprog V8.21 Software Installation Video
Finally, for more software free download, pls click link below:
VXDAS Official Blog Software Free Download
Professional Diagnostic Solution & Service Supplier
Website: www.vxdas.com
Follow Us To Get More Free Resource
www.facebook.com/groups/vxdas/