How to Repair BMW FRM3 by HexTag?
BMW FRM3 repair clip for HexTag HexProg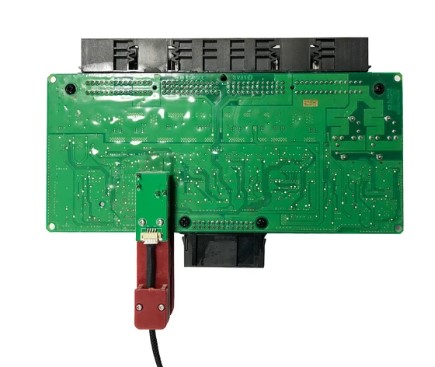 You can repair BMW FRM3 and read date without solder leaving any trace.
You don't have to buy AutoHex, you can buy HexTag separately.
How to Repair BMW FRM3 by HexTag?
Go to Microtronik HexProg main menu, software 1.0.6 for example.
Click on "On Bench Programmer"-> "BMW"-> "FRM"-> "FRM3 E Series"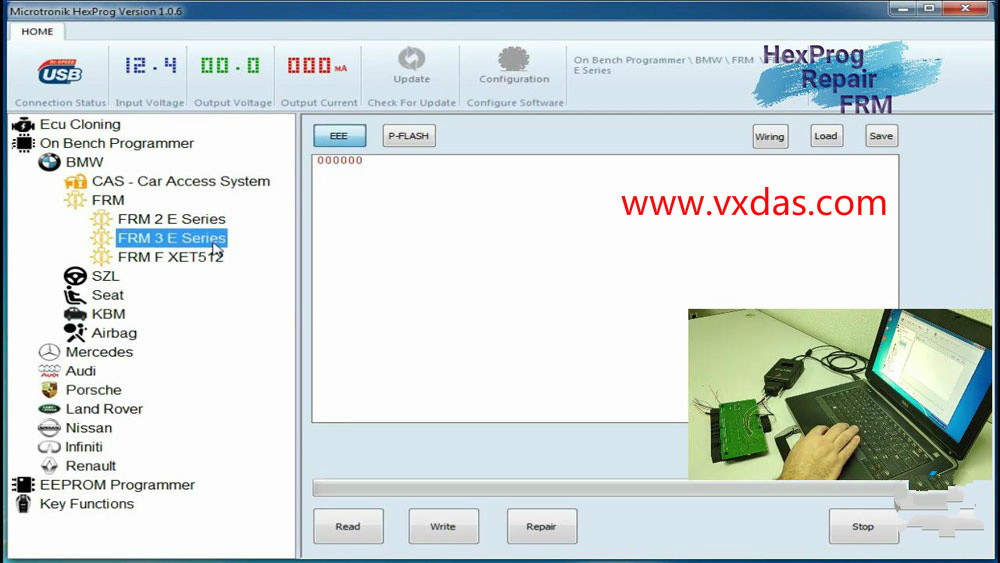 Click on "Wiring" to follow it to connect.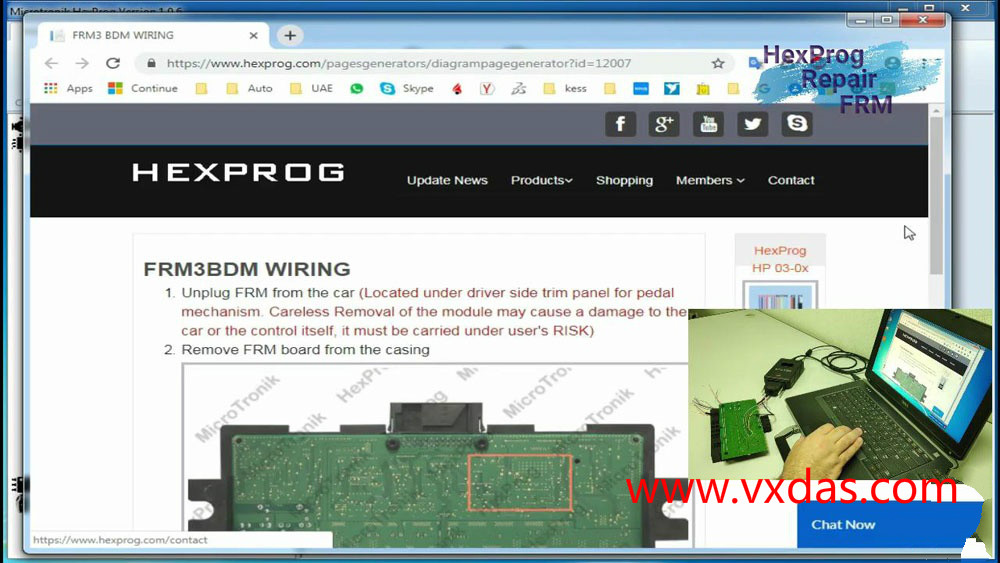 Click on "Read" and get message " Error on reading EEPROM shows the files in FRM3 is corrupted".
Click on "P-FLASH" and then "Read".
To check the communication with FRM you can try to read the P-flash.
Click on "EEE" -> "Read" again, Click on "Repair" and get message "This function is used to repair corrupted FRM EEPROM data. It will try to recover the original data from D-Flash, if it failed please contact Microtronik for help", go on click on "Repair".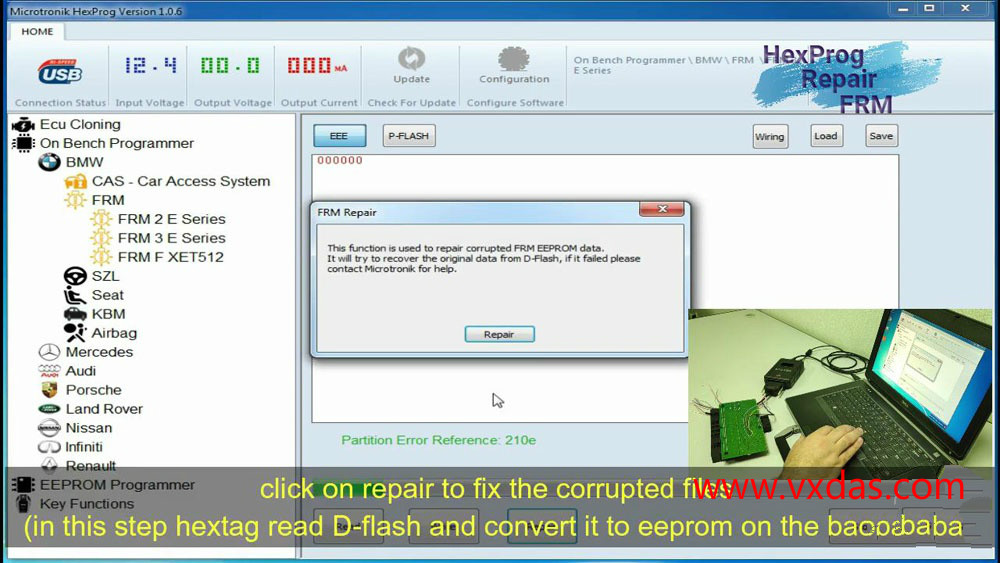 FRM EEPROM data has been repaired.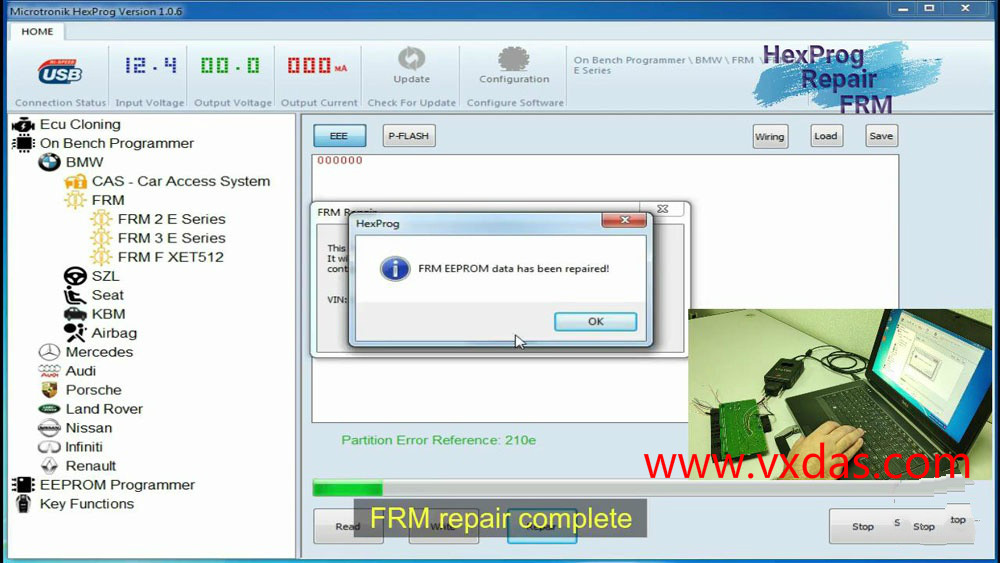 When it shows the FRM Repair prompt again, just close it.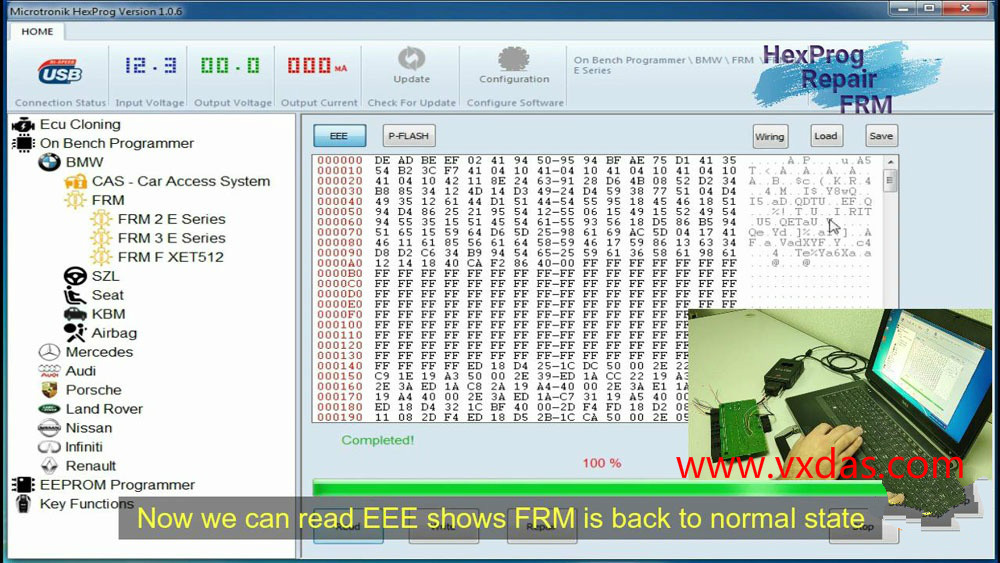 Now we can read EEE shows FRM is back to normal state.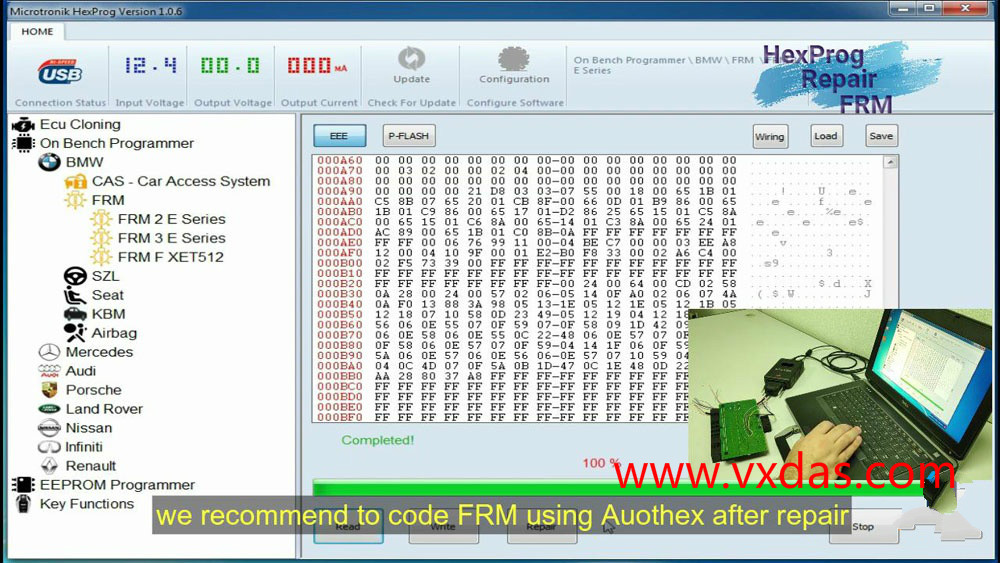 Review:
I went through almost all CAS programmers and I can easily say HexTag is very good.
I have done couple CAS4 with it without any errors.
I like the speed and built in calculator which make life easier. FRM 3 is doing in few seconds.
Also tested on Mercedes W211 EIS and all went well.
As Im very optimistic with it I would like to make this my main programmer not only for BMW.
This is my short list of the modules hopefully added in the future.
* Jaguar Land Rover KVM/RFA
* Audi KESSY
* Crafter EZS
* Mini Big Clock ( HC12DG128A)
* BMW EWS3 and EWS4
* Renew some BMW keys
* All Mercedes EZS
* 35160/35128WT – read chip Id and erase first line.
Professional Diagnostic Solution & Service Supplier
Follow Us To Get More Free Resource