ICOM NEXT A +B+C is the latest generation for BMW diagnostic tool perfect replacement of BMW ICOMA/A2/A3/P, supports all BMW E/ F/ G Series Cars till 2020. ICOM NEXT supports programming and coding offline directly, no need online account.
ICOM NEXT A +B+C Highlights
1. Software Version: V2020.11
2. Support Wifi 
3. Support car models: For All BMW E/ F/ G Series Cars (BMW, MINI, Rolls-Royce BMW-Model,  BMW Motorcycle and electric car ).
4. Support Multi-Languages: American English, British English, German, Spanish, French, Italian, polish, Portuguese, Turkish, Czech, Swedish, Dutch, Indian, Greek, Russian, Simplified Chinese, Traditional Chinese, Japanese, Korean and Thai.
5. Windows System Requirements: Win7 System, 64bit, I5CPU 4G RAM or above.
6. Function:  ① for BMW Diagnosis, ② Programming and Coding , ③ Brush hidden,  ④ Single    Engineer and E-sys, ⑤ WinKFP, ⑥ ItoolRadar, ⑦ Tool32, ⑧ INPA, KSD2 , Grop ISPI, NCS-   EXPERT tool, ⑨ ISTA, ⑩ New features activation and the module system update.
7. Guarantee: One Year Warranty All Tested Before Delivery Tech Support for Free
How To Set WIFI For ICOM NEXT A?
1.connect device and laptop, open device manager , see below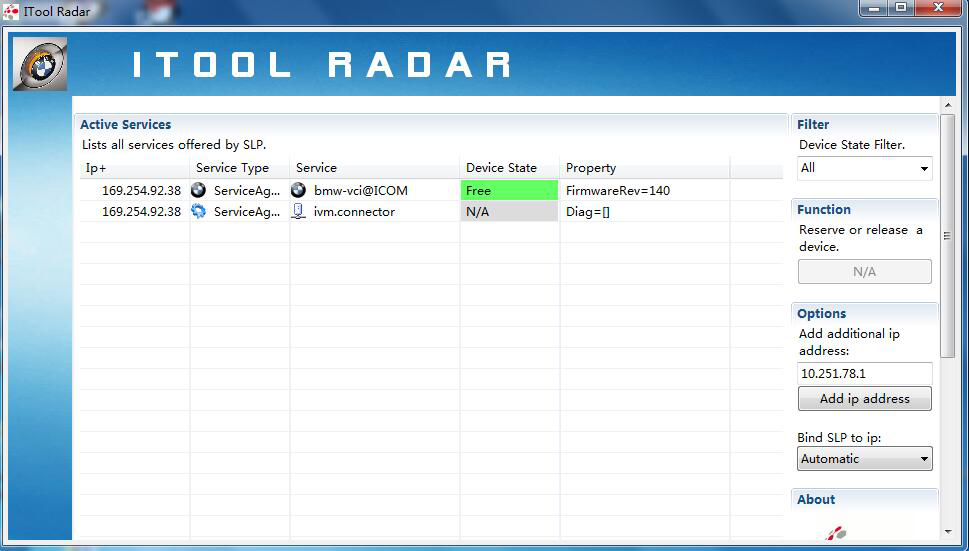 Correct IP address: 169.254.92.38(if not this IP, pls restart device)
Note: don't cut off the electricity supply during wifi setting
2. Open website: http://169.254.92.38:58000/  , you will see below page
first, Click"Device information", no need setting here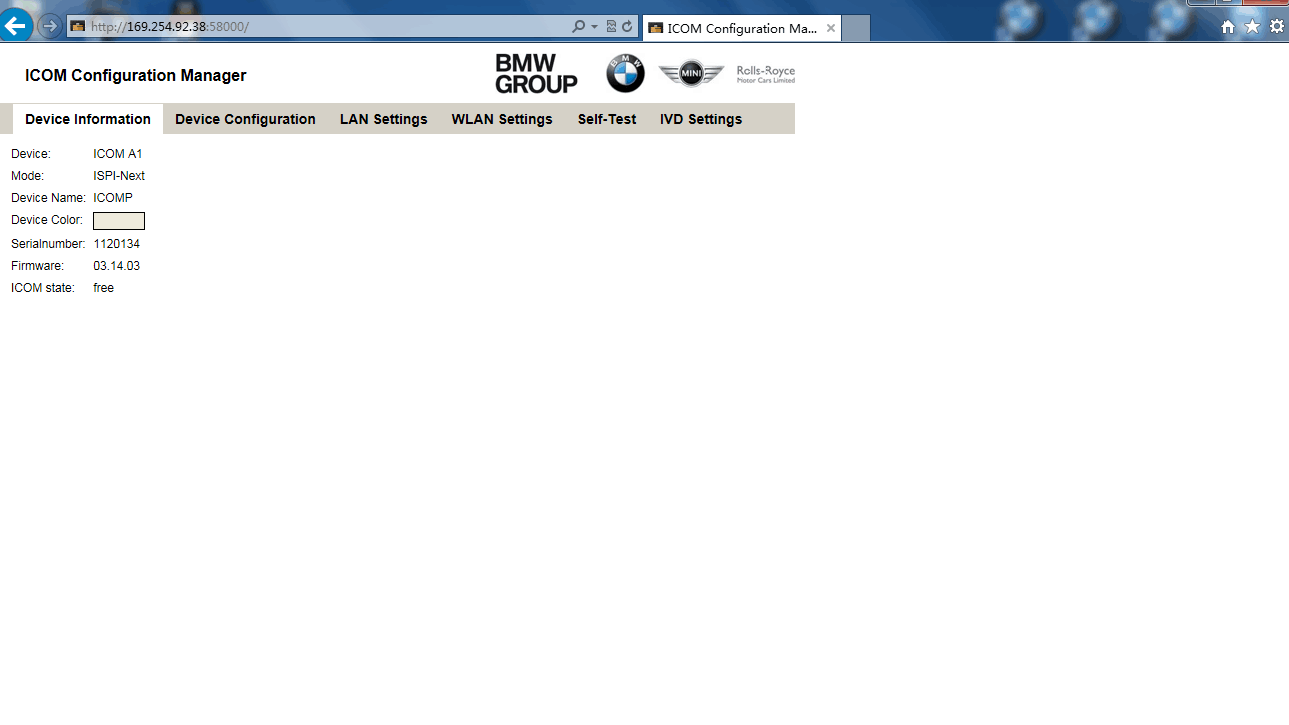 second, Click "Device Confriguration"
Change device name to ISPI-NXT and mode to ISPI-Next, save changes.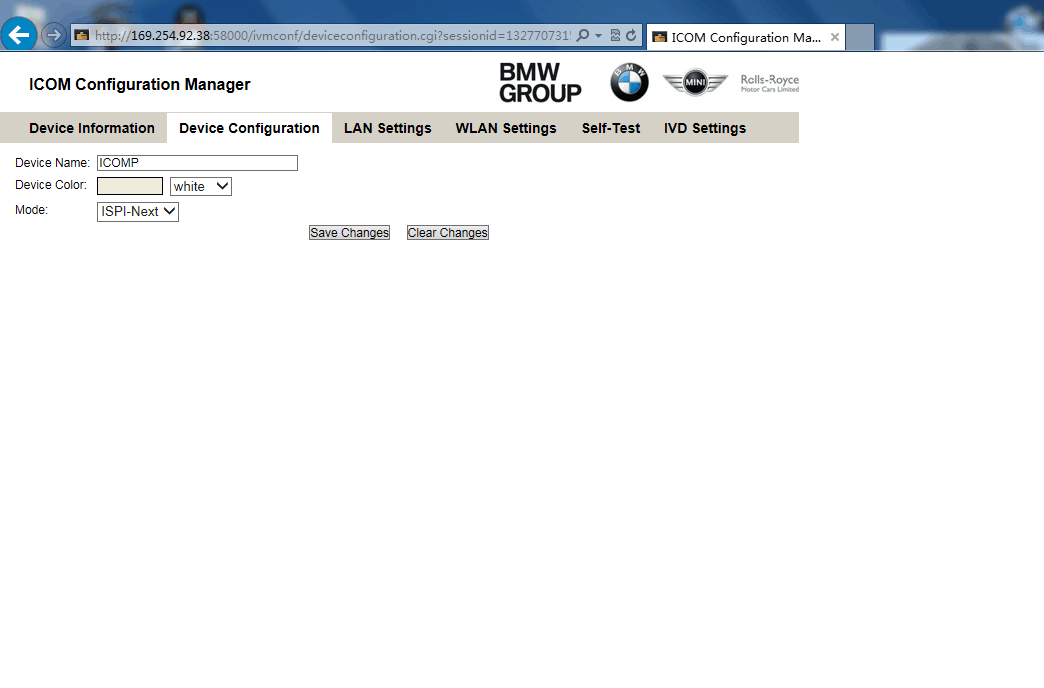 Third, click "LAN Settings", change disconver mode to "DHCP" and save changes.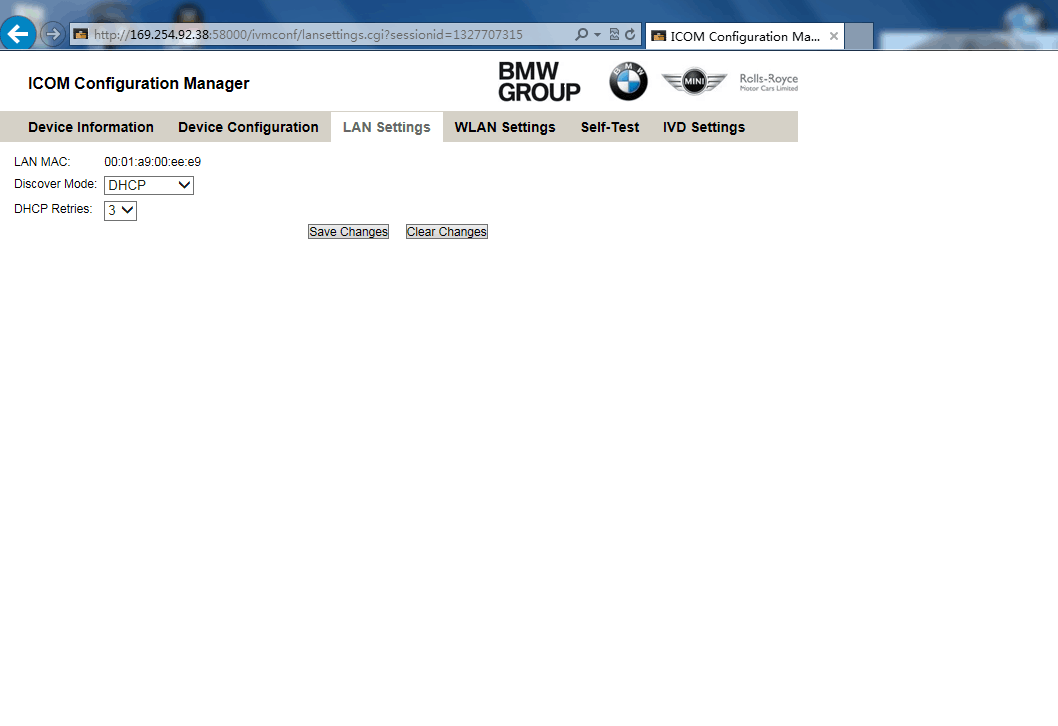 Fourth, click "WLAN Settings", change country to CHINA—CN
SSID need to input your wifi ID and Pre—sharde Key need to input your wifi password, save changes.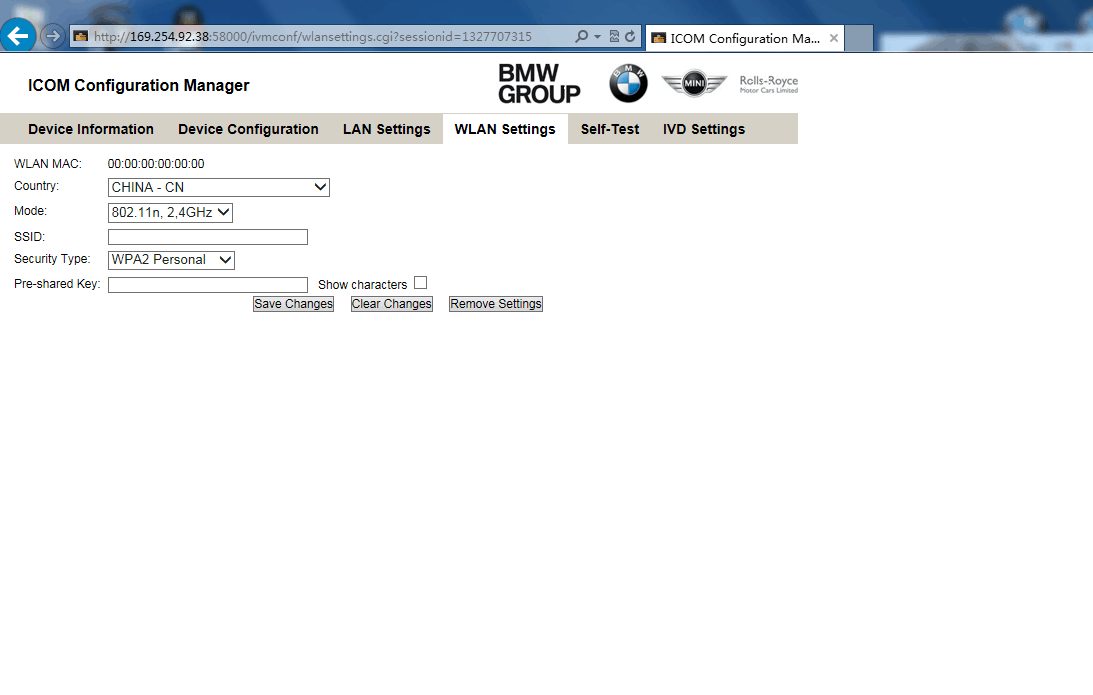 Fifth, Chick "Self-Test", and then click "start self-test"

After self-test done, will show last sefl-test result, means that icom next A wifi setting is successful.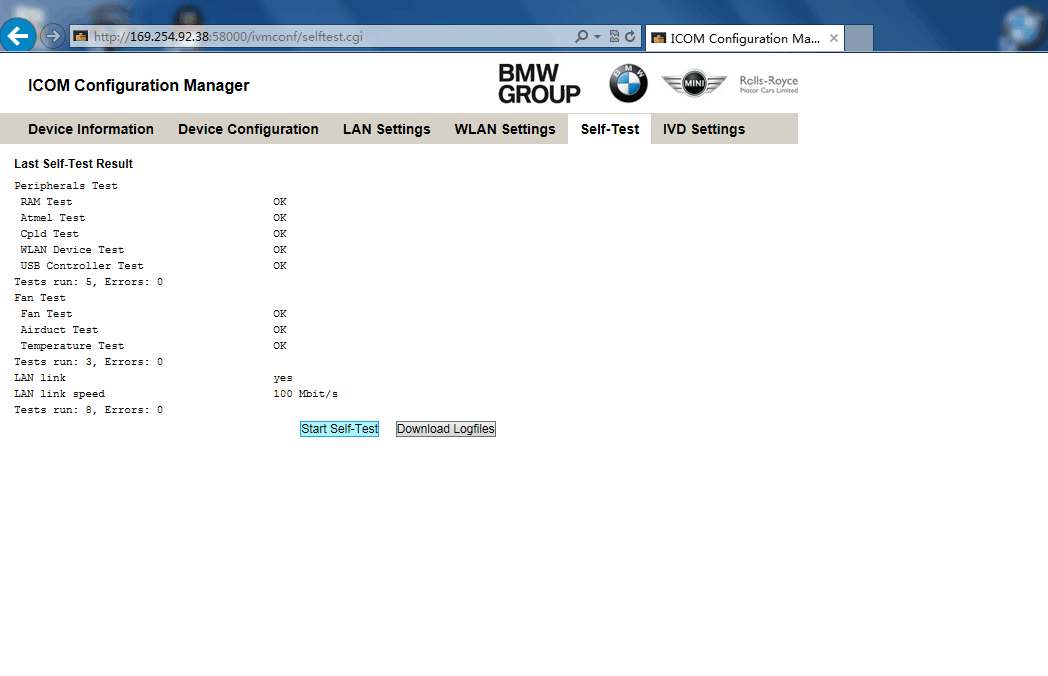 If you would like to know how to change  language of ISTA BMW software, check here.
VXDAS, focus on OBD tools since 2008!
Join groups to get more free resource!
Group: https://www.facebook.com/groups/vxdas/
website: www.vxdas.com
whatsapp: +8615361020853
Email: sales007@vxdas.com