Lonsdor KH100+ is upgrade version of KH100 key programmer, covers all functions of KH100 including: able to access control key, simulate/generate chip, generate remote (key), detect remote frequency, detect IMMO, unlock for Toyota smart key and etc. KH100+ is a is a versatile hand-held smart device like KH100.
Lonsdor KH100+ Key Programmer Functions:
Identify Copy
Chip Simulation
Remote Generation
Remote Frequency
Access Control Key
Chip Generation
Coil Identification
Special Function
Comparing with KH100 Lonsdor KH100+ is far superior in below ways: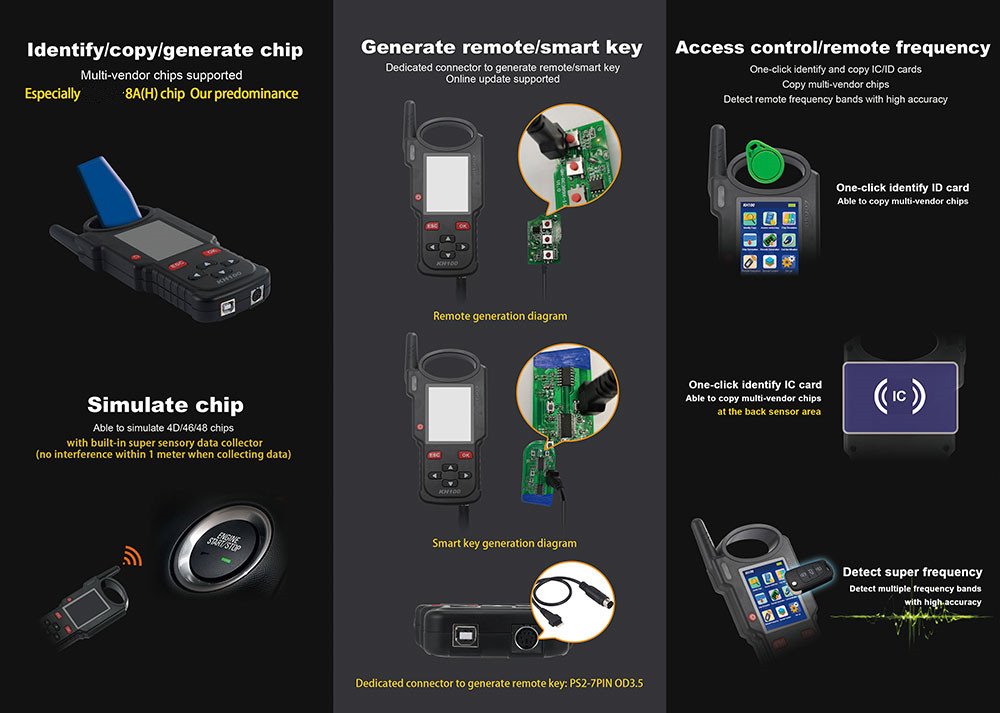 4-pack remotes & smart key involved
Handy chip holder integrated
902MHZ supported
Longer distance data collection
More accuracy frequency detection
More user friendly
Faster running
Larger memory
Optimized power system(faster charge & heat protection)
Upgraded packaging
Check Lonsdor KH100 Remote key progrmmer user manual here.
VXDAS, focus on OBD tools since 2008!
Join groups to get more free resource.
Group:https://www.facebook.com/groups/vxdas/
Website: www.vxdas.com
Email: sales007@vxdas.com
Whatsapp:+8615361020853