MB can filter 18 in 1 for both Benz and BMW is necessary for Benz and BMW odometer adjustment.
Why Need MB Can Filter 18 in 1 ?
The EIS computer and the dashboard need to exchange data and compare whether the kilometers are same, if data are inconsistent, follow the principle of covering the decimal with a large number, the decimal will become a large number, which is equivalent to no adjustment.
So far, there is no way to adjust the EIS computer, or even if it can be adjusted, the risk will be extremely high. So can filter is developed, that is, the filter can filter out the kilometers data from the EIS to the meter.
This CAN Filter is designed to support old mileage data blocking on Mercedes-Benz vehicles.  It is designed to prevent regeneration of the old mileage state in vehicle dashboard (odometer). CAN filter doesn't interrupt any vehicle electronic system, there will be no errors or DTC's after install.
MB CAN Filter 18 in 1 Support Model:
Benz 18 types chasis model: S(222), S(221), C(205), C(204), V(W447), E(W212), E(W207), A(W176), G(W463), ML(W166), SL(R231), GL(X166), B(W246), CLS(W218), SLK(R172), SLS(W197), CLA(W117), GLK(X204)
BMW: CAS4/FEM Fxx
2. BMW Model:
BMW 1 series F2X, 3 series F3X, BMW X5 etc., FEM mileage adjustment
BMW 5 series F10, 7 series F01/02 etc., CAS4 Fxx chassis.( F01, F02, F07, F18, F10, F20, F25, X3 etc., applicable for 9S12 XEP series 5M48H/1N35H).
This filter is universal for multiple car models, small and convenient, easy operate, with stable performance and reliability.
NOTICE!!
New style: 222/205/217
Old style: 166/212/463
CHECK the car model correctly before adjust.
Old style W166 short circuit to GND
New style W222 short circuit to GND
Black wire connect to plug 1
YH Benz / BMW Universal filter — Diagram for BMW
MB Can Filter 18 in 1 Wiring Illustration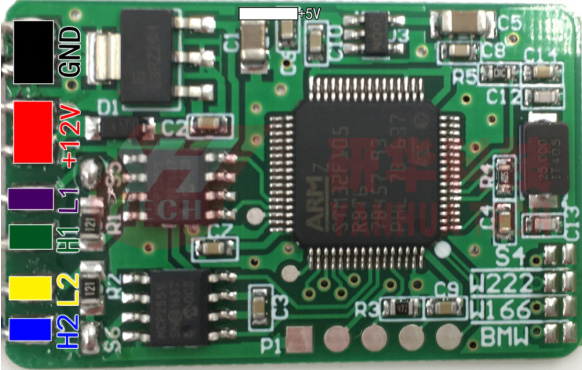 Black  ——— GND                   Red ——— +12V      White  ——— +5V
Purple  ——– L1(CAN_L1)    Green ——— H1(CAN_H1)
Yellow ——— L2(CAN_L2)    Blue ——— H2(CAN_H1)
NOTICE! Please connect the 2 BMW dot together(short circuit) BEFORE connect to car!
Diagram for BMW 1 series F20 instrument: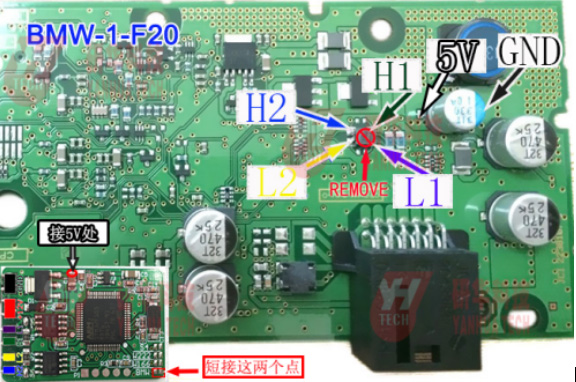 BMW 3 series F30 Instrument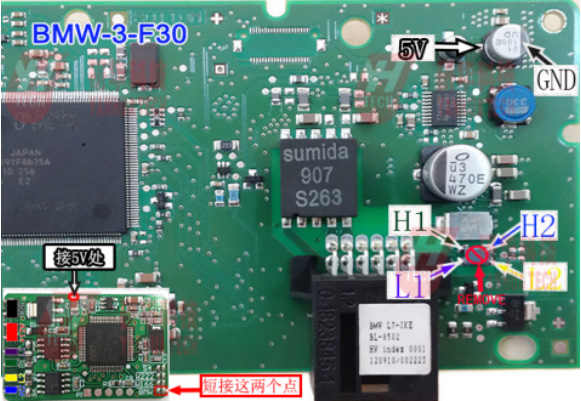 BMW 3 GT series F30 instrument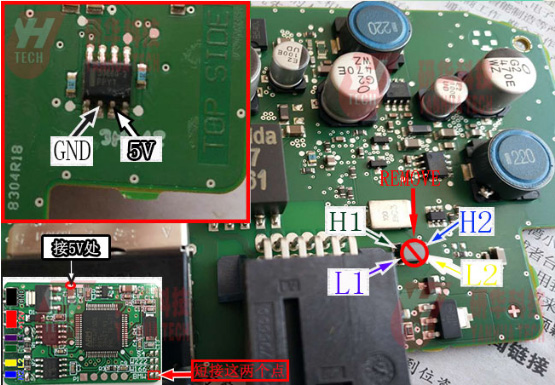 Diagram for BMW X5 F15 instrument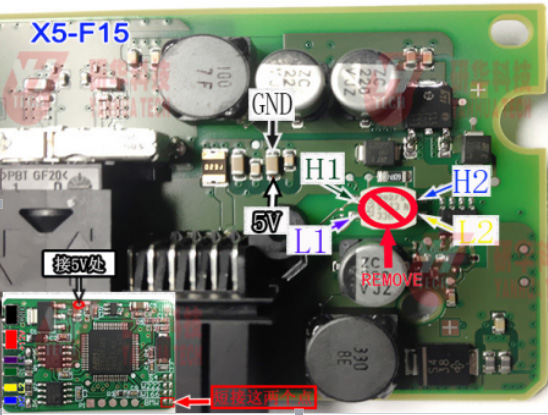 Diagram for BMW FEM: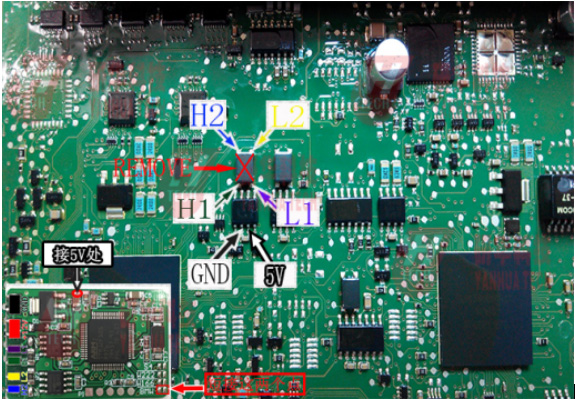 Diagram for BMW CAS4(1L15Y/5M48H/1N35H)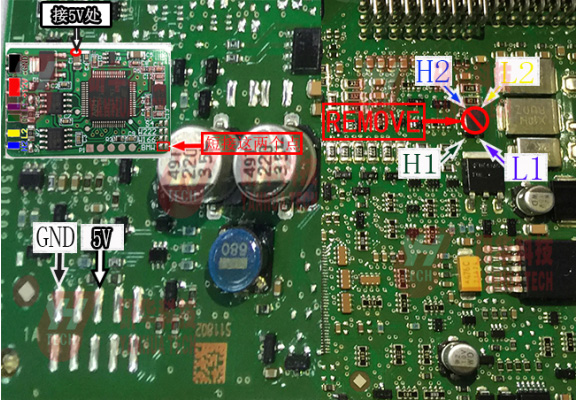 enjoy!
Related articles:
Mercedes Benz Odometer Correction Tool Comparsion
OBDSTAR ODO Master & X300M Odometer Correction Tool Comparison
VXDAS, focus on OBD tools sicne 2008!
Join groups to get more free resource!
Group: https://www.facebook.com/groups/vxdas/
Website: www.vxdas.com
Whatsapp: +8615361020853
Skype: obd2motor
Email: sales007@vxdas.com