Xhorse mini prog is a multi-functional  hand-held chip programmer, new tool manufactured by Xhorse company.  MINI Prog hand-held programming pen is an independent device for reading and writing data, data will  be uploaded automatically to your cloud account
can store data without relying on a PC,works with Xhorse app on IOS and Android, For most 8-pin ICs, you can use a pressure contact to read and write data.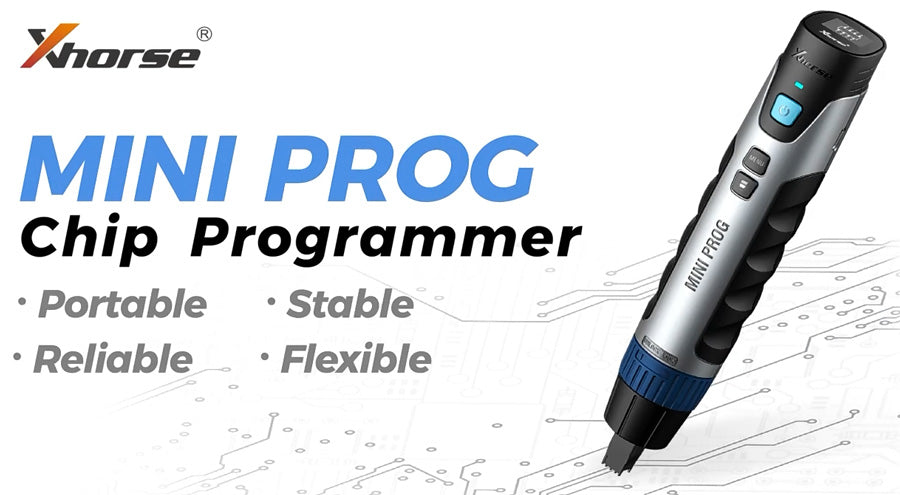 Xhorse Mini Prog Features
Solder-free Programming
EEPROM Reading & Writing
Dashboard Data Reading & Writing
Data Editing
Press Header
PIN Status Detection
APP Control
Cloud Backup
Xhorse Mini Prog Functions
Read and write EEPROM data
Read and write module
Edit data
Read and write MCU data
How To Use Xhorse Mini Prog ?
Scan the QR code of xhorse APP below, or search "xhorse" in google play or app store.
1.Quit Setting
Press the ON/OFF button to display the boot screen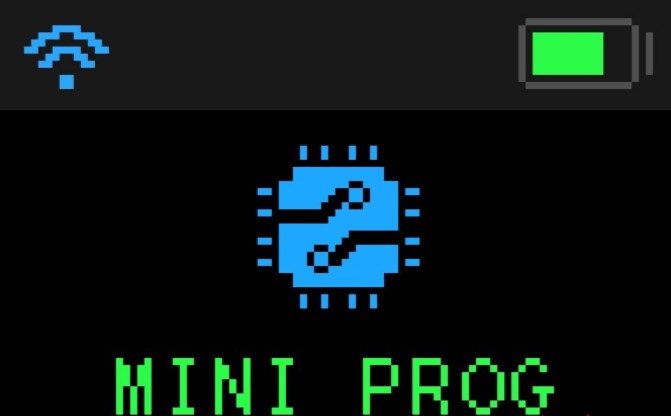 2.Power off
①press and  hold ON/OFF button for 1~2 seconds to turn on mini prog, press and hold for 4 seconds to turn off mini prog.
②start button: when mini prog is on and preparation is ready, press "start " to work
③ page turning button: when the screen cannot display all content, click to "page turning" to viewe related information.
④Light button: after mini prog is connected to one of the test connectors 1, 2 and 3, if nened light press the "light" button, the corresponding test connector light on, press again to turn it off.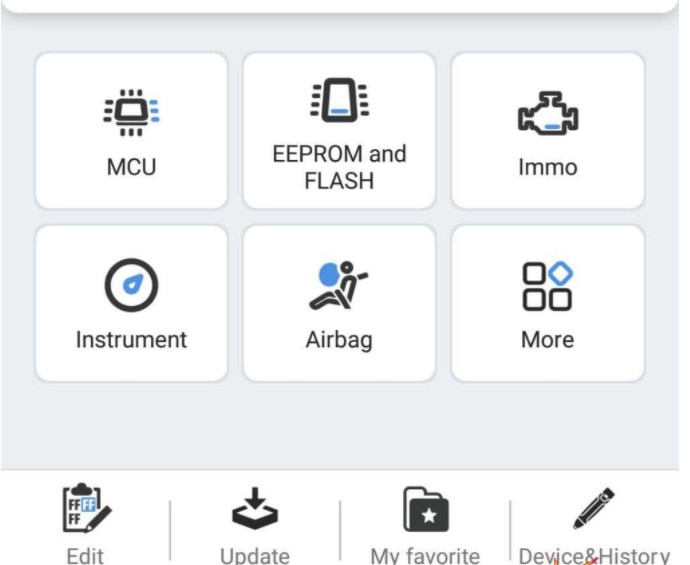 3. connect to  smartphone
MINI prog support connect to  smartphone by bluetooth or wifi
① chlick <connect to device> from HOME page, avaialable device serial number will be shown, according to SN, select proper device to connect.
② There are a connection ways for user seletion: bluetooth or WIFI, according to the connection way, device will be connected automactically.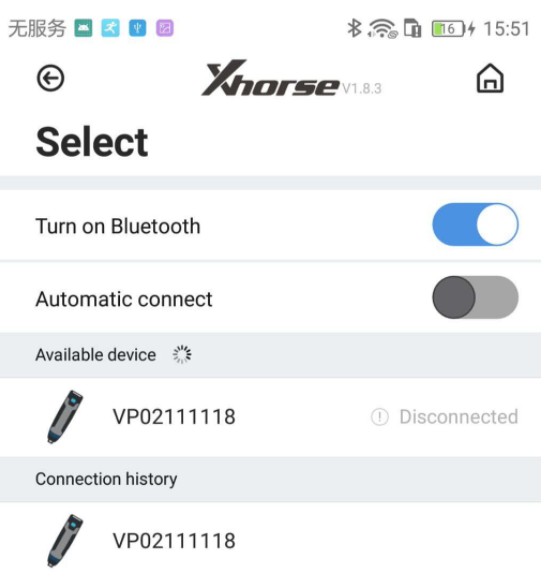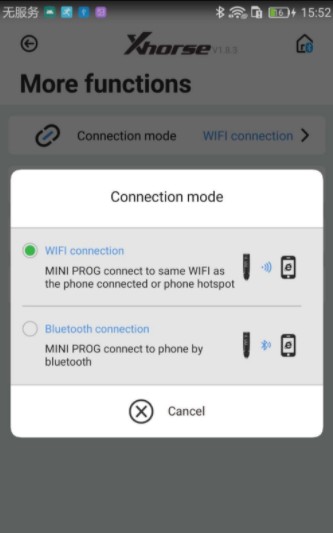 4.Recharging
Please use a 1.5A charger connect to  the USB port for recharging mini prog, when charging in power on status. the battery icon in device status information will be shown recharging status, indicator light on , when charging in power-off status, the indicator light on; after battery fully charged, device will be stopped charging automatically for protecting battery.
Read BMW CAS4+ and Land Rover RFA By Xhorse MINI Prog
Related Article:
1.XHORSE Mini ELV Emulator vs XHORSE ELV Emulator
2.VVDI BIMTool Pro 2020 New Release
VXDAS, focus on OBD tools since 20081
Join groups to get more free resource.
Group: https://www.facebook.com/groups/vxdas/
Whatsapp: +8615361020853
Skype: obd2motor
Email: sales007@vxdas.com