Xhorse VVDI BIMTool Pro is update version of VVDI BMW tool, covers all functions off VVDI BMW tool , and add many new functions which make BMW key programming  more professional and esaier. Xhorse VVDI BIM Tool Pro we be the best choice for BMW key programming at 2020.
VVDI BIMTool Pro New Functions
Add ethernet port, Support 10/100M programming via Ethernet.
Support WIFI 802.1b/g, 150Mbps high-speed connection, and WIFI OTA upgrade
Support DoIP Vehicle/Module Programming
Support BMW ECU programming (NBT/CIC) (connect via network cable)
Greatly speed up the F/G Chassis programming (connect via network cable)
Support BMW E-sys and Rheingold Diagnostic System. Able to replace the specialized devices. (connect via network cable)
Support directly read ISN data without disassembling the ECU (N13/N20/N55/N63)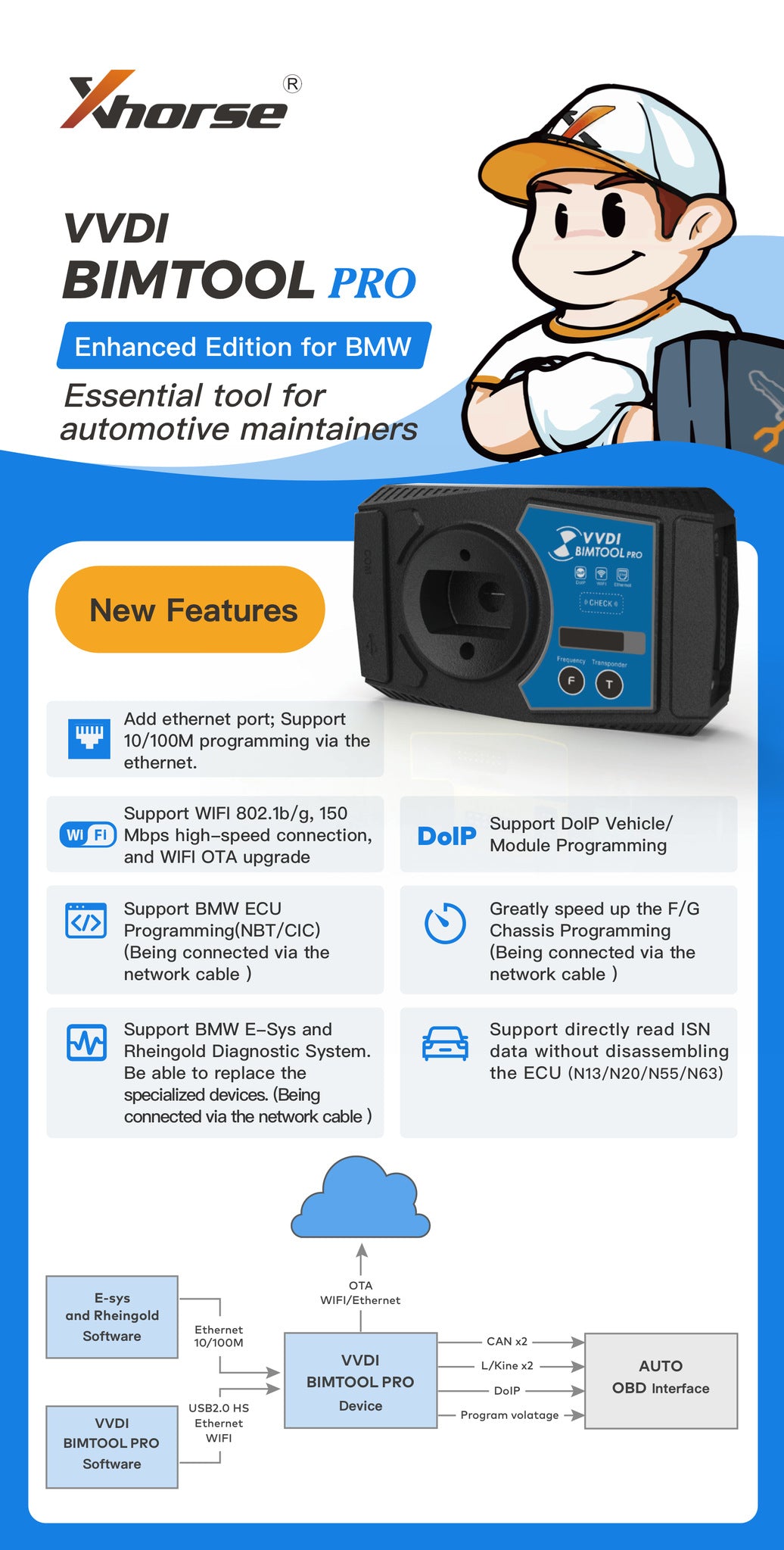 Latest ISTA BMW software, check here.
VXDAS, focus on OBD tool since 2008!
Join groups to get more free resource
Group:https://www.facebook.com/groups/vxdas/
Website: www.vxdas.com