Latest ISTA BMW software V2020.08 releases! new software comes with ISTA-D:4.24.21 and ISTA-P: 3.67.1.000, support diagnosis , coding and programming for all modules of BMW till 2020. Latest ista bmw diagnostic software is compatible with ICOM NEXT A and ICOM A2+B+C, all items are avaiable at vxdas.com.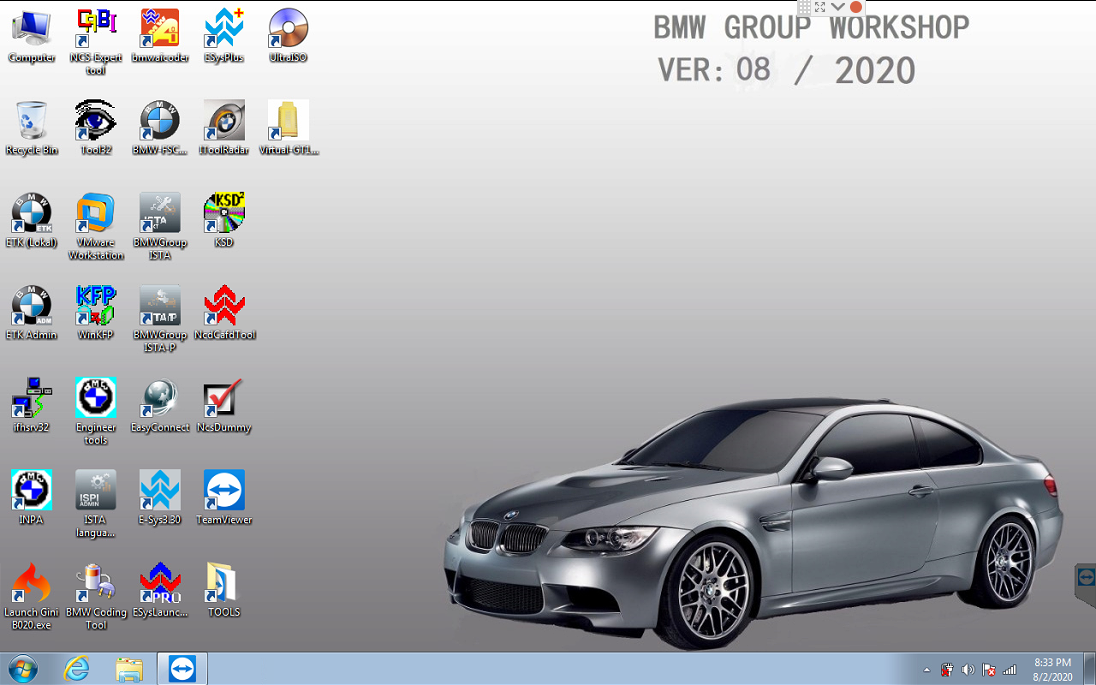 ISTA BMW V2020.08 Software Overview
Software version: 08.2020
System requirement: WIN7 64 bit
Software type: HDD/SSD
Multi-languege: ISTA/D(Wiring diagram) Languages: English(Default), French, Spanish, Portuguese, Dutch, German, Thai, Italian, Russian, Korean, Japanese, Chinese, Swedish, Greek.
Vehicle list:  Mini, Motorcycles, Rolls Royce, BMW i Series.
What 08.2020 BMW Software Contains?
ISTA-D: 4.24.21
ISTA-P: 3.67.1.000  Support BMW motorcycle and electric car programming
VIN: 2020.01.14
SDP programming database: 4.24.21, support muilti language
ETK: 2020.1
KSD: 2019.11
INPA 5.00
winkfp 5.3
NCS 5.2
BMWAi : 4.6
E-SYS V3.33.0 and V3.34, database V67.0, E-SYS 3.31 Chinese version
E-SYS PRO 2.8 (Newly Added)
Database V67.0
Dr. GINI B020
FSC navigation arithmetic software and IBAC code
Add BMW old car DIS software, DISV57 and DISV44, diagnosis and programming
Not connected 9000 days remaining
Latest BMW Software User Tips
ISTA/P is no longer approved for connected vehicle, vehicle management is now only possible with ISTA 4, can do coding and programming via ISTA D directly.
BMW Software FAQs
Q: One of my clients do not understand how to solve " BMW ISTA/P is no longer approved for connected vehicle, vehicle management is now only possible with ISTA 4", do you have any suggestion?
A: Ista p works well even for connected depends on series, F series he must use BMW ista d for coding and program
Q:what's the series can work on ista p now?
A: E series
Q:do you have guide how to enter ista d for coding BMW X3 G01, he want to do BMW head light coding & programming.
A: Tell him to send the ista version he is using and the software level of the car we check, select on the top line software update or control Unit replacement depending on what he did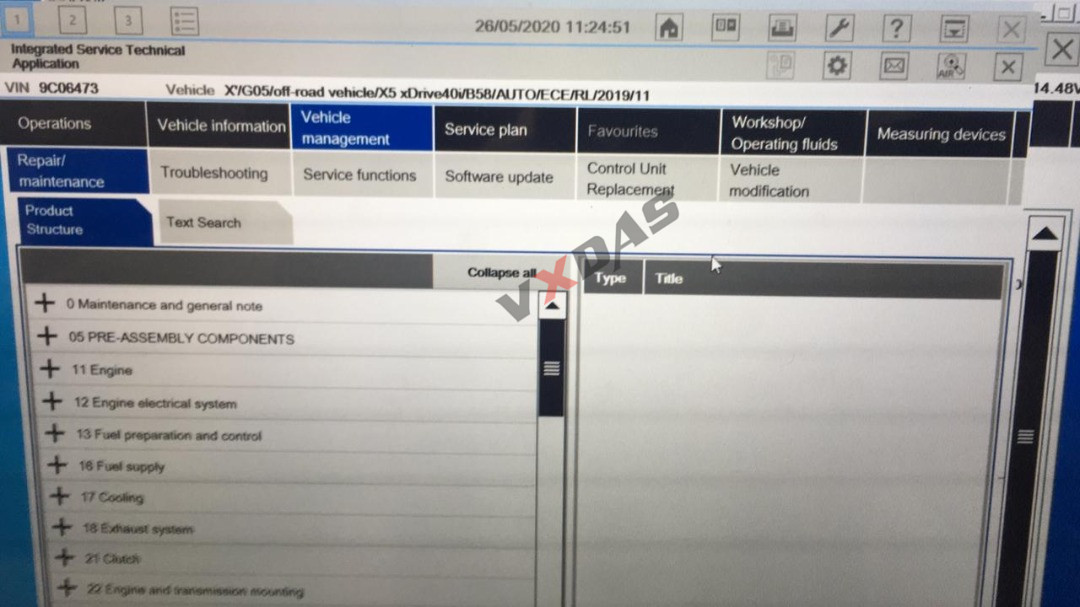 So if he changed the headlight tell him to go to control unit replacement, But if normal update tell him to select software update.
More bmw software user tips check on vxdas official blog.
VXDAS, focus on OBD Tools since 2008!
Join groups to get more free resource.
Groups: https://www.facebook.com/groups/vxdas/
Whatsapp:+8615361020853
Skype:autodiagnostickit
Email:sales007@vxdas.com