SVCI J2534 diagnostic tool for Ford and Mazda is a multi-functional device can be uesd as PassThru device for many dealer level diagnostic software, can be use as a ELM327 device also, supports most of ELM327 software, is vehicle communication interface device full compatible with SAE J2534-1 and partly compatible with SAE J2534-2, also name as FVDI J2534, supports online module programming for Ford&Mazda vehicles.
SVCI J2534 Diagnostic Tool Highlights
1. High speed host communication.(3 Mbps)
2. Stable host communication.(with RTS/CTS flow control)
3. Automatically register software and no virtual machine needed.
4. Online software update and keep software latest always.
5. Online firmware update.
6. USB 802.11 selectable host communication.
7. Support ELM327 software by one device.
Top Advantages of SVCI J2534 Device
No virtual machine needed
Automatically startup without license
Supports SAE J1850 Module Programming
Supports latest J2534 software
Calculate incode for pre-2010 vehicle for Free.
How To Solve J2534 Software "Unregistered software. Expired date" Issue?
Issue: Customer replied that when opening IDS Loader, it prompts : unregistered software. Expired date xxxx
see below image: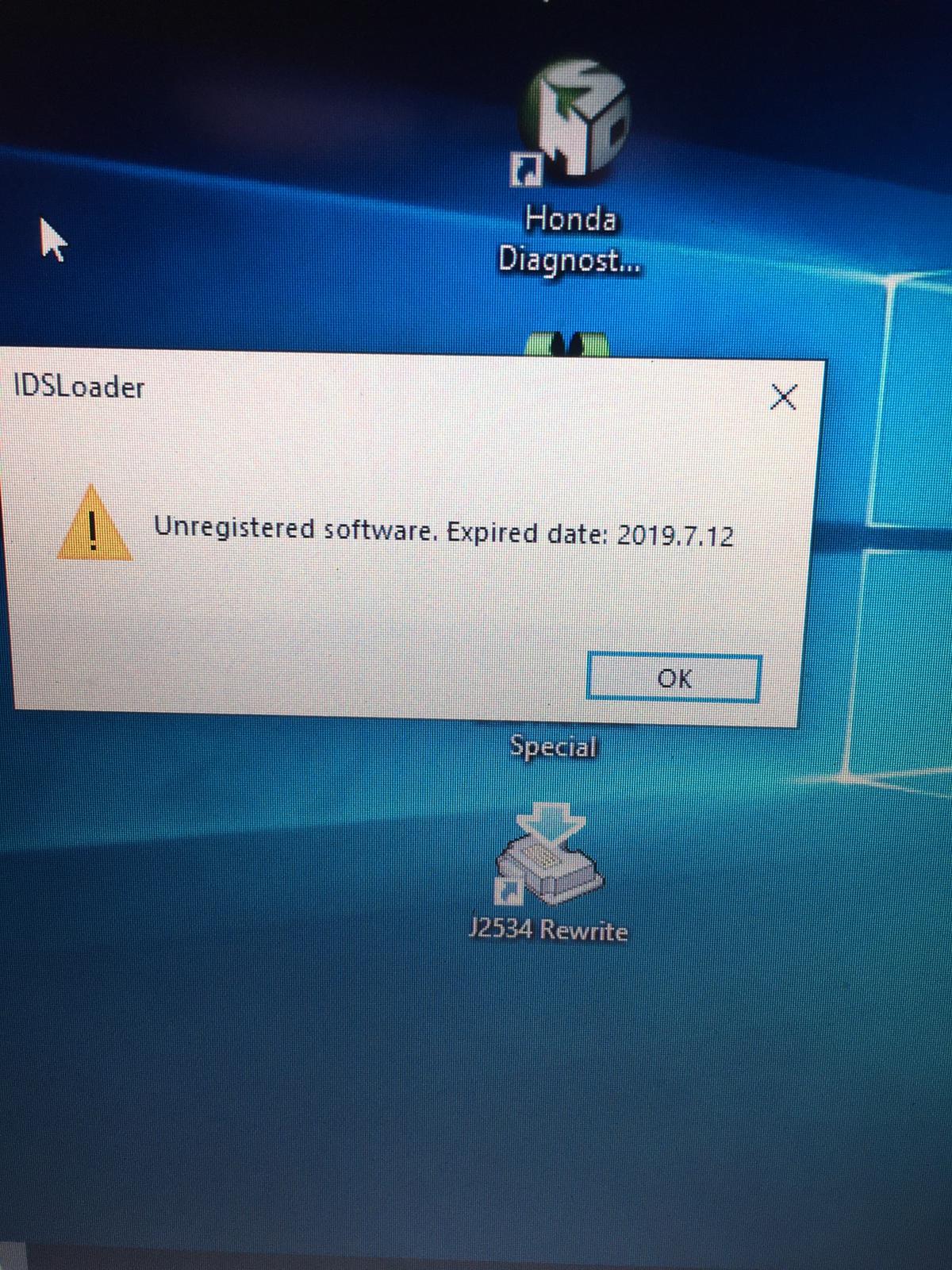 Solution: download latest software and loader.
For Ford:
https://mega.nz/folder/QW4SRCDD#0HhkgAeDYHXZUWbWaTyCBQ
For Mazda
https://mega.nz/file/behgEIaT#-fUu_5_UEtxkR7VFpHaP7-S9Sf5D32KEhT_IVdJ-UlQ
https://mega.nz/file/eKJBmYoa#MH3JjsvbzFgvllrqwxAnLwweZm9Y7g4Ul9i6yPVZxYo
New arrival 2021 best OBD2 scanner Autel MaxiCOM MK906BT
VXDAS, focus on OBD tools since 2008!
Join groups to get more free reource!
Group:https://www.facebook.com/groups/vxdas/
Website: www.vxdas.com
Whatsapp: +8615361020853
Email: sales007@vxdas.com