ISTA is the software work with ICOM A2, ICOM NEXT A for BMW diagnostic & programming. ISTA D for BMW diagnostic, ISTA P is working for programming. Recently, some client feedback, the ISTA P have some problem for BMW Programming. Client kindly send us the error picture below.
Execution lockout
Vehicle Programming With ISTA/P is no longer approved for the connected vehicle. Vehicle Menagement is now only possible with ISTA 4.
Please observe the release notes.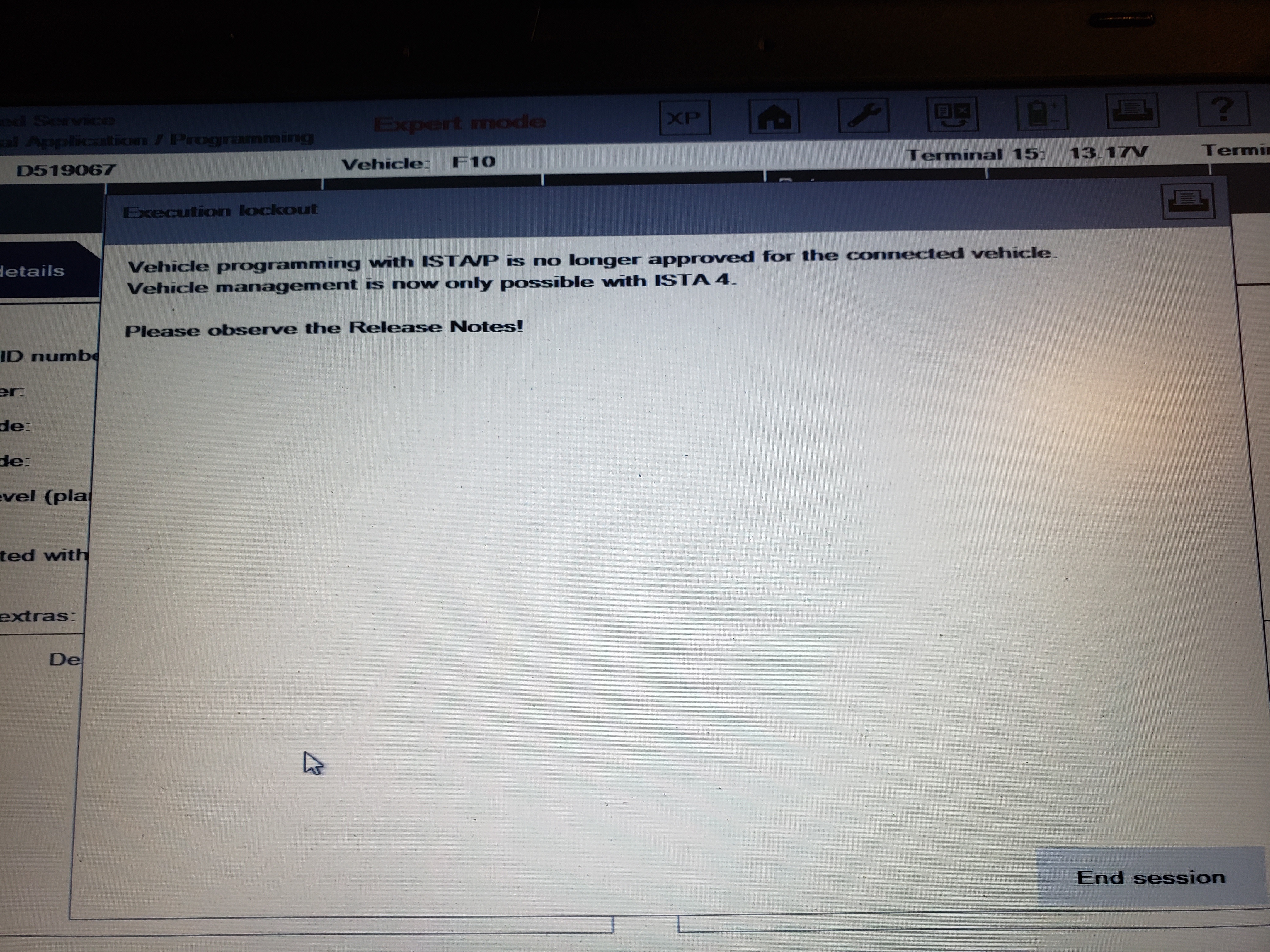 Hi Emily,
What do you think we have other cars cant run the programming side we get this message and it shuts down the diagnostic side works fine.
Thanks
VXDAS.COM technician check, suggest that programming can be done through the ISTA D, just check