Xhorse VVDI Mini Key Tool is 2019 latest key cloning device which can replace VVDI Key Tool. VVDI Mini Key Tool support both IOS and Android system, very easy to use. VXDAS would like to share the user manual download for you.
Xhorse VVDI Mini Key Tool Overview:
Software: Free download in Google Play Store or APP Store (the same software as VVDI key tool and Condor Dolphin)
Color: red, green (color sent randomly)
Connection: Bluetooth
Version/Area: North American version, European version
Support Languages: English, Polish, Thai, Hindi, Chinese
Update Method: One-key update online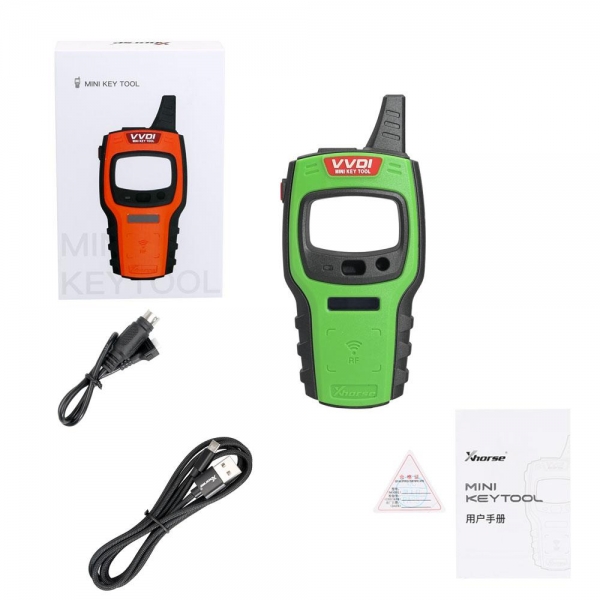 Xhorse VVDI Mini Key Tool Functions:
Transponder Generating:
Support TP transponder & parts of special transponder
more than 700 vehicle models, reduce the stock of transponders efficiently.
Remote Cloning:
Support the HCS/Fixed code cloning, support non-HCS rolling code cloning, support PT22XX, LX918, HT6P20, VD5026, AX5326, HT12X fixed code editing.
Remote Generate:
Support 128 brands, over 2000 vehicle models. Generate
more abundant and thorough key pictures, transponder types, key blanks and remote matching data.
Frequency Test:
Support the power test within the range of 300-450Mhz.
Xhorse VVDI Mini Key Tool User Manual Download Link:
https://mega.nz/#!6vZ11S6b!02A2vwzD683G3KPI3r0aV2IzsU6fNedDaC2TyCpAgzA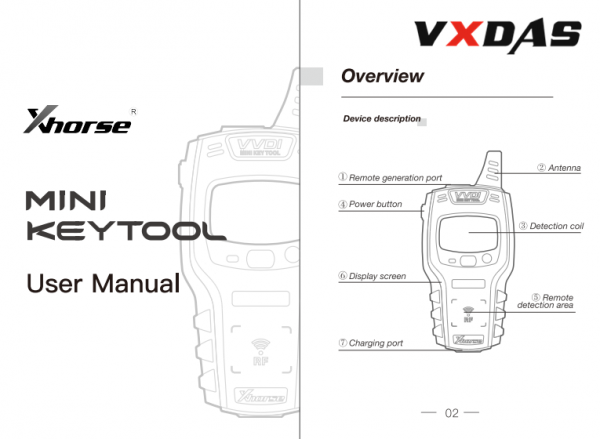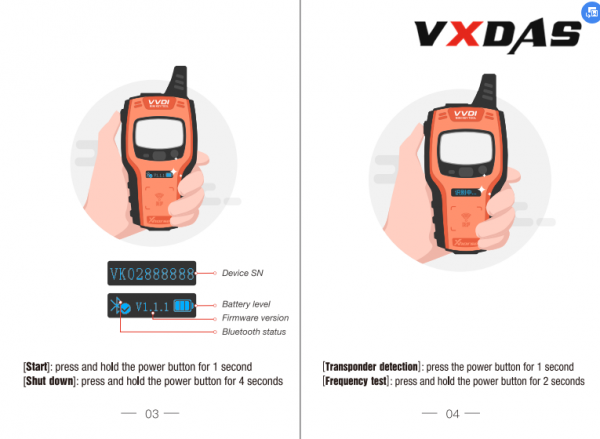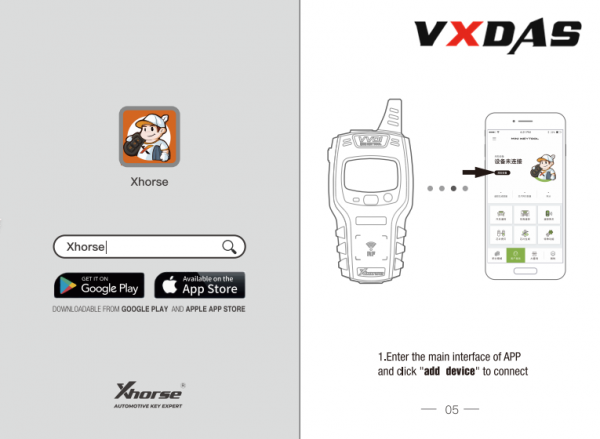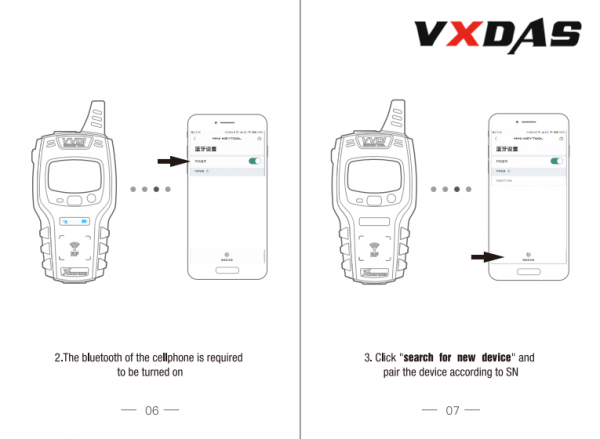 Xhorse VVDI Mini Key Tool VS VVDI Key Tool
Similarities:
1. Share the same new APP
2. Both can perform: Vehicle remote, Garage remote, Remote clone, Transponder clone, Generate transponder.
3. Both have American and European version.
4. Update firmware via Xhorse Update kit software.
5. Bluetooth Connection available.
Differences:
1. VVDI Key Tool can work alone, it can separately complete all functions except the online function such as 46 4D offline copy, and it can perform online functions by connecting to the phone.
Key Tool has more functions than Mini Key Tool such as remote renew functions. Mini Key Tool comes with smaller LCD screen. Mini Key Tool stand-alone can read chip and test frequency.
VVDI key tool supports Bluetooth.
VVDI key tool comes with big-capacity battery
2. VVDI Mini key tool comes with no battery and no Bluetooth. Only after connecting to the phone can it works fine.
3. VVDI Mini Key Tool works more stable than vvdi key tool in faster power up, chip reading and frequency testing.
4. VVDI Mini Key Tool is cheaper than VVDI Key Tool, only $150/pc in www.vxdas.com now!
Thanks for reading. If you have any other questions, welcome comment and we will reply you as soon as possible!
Get the Xhorse VVDI Mini Key Tool in www.vxdas.com!
Finally, for more software free download, pls click link below:
VXDAS Official Blog Software Free Download
Professional Diagnostic Solution & Service Supplier
Website: www.vxdas.com
Follow Us To Get More Free Resource
www.facebook.com/groups/vxdas/