Toyota Techstream diagnostic scanner is designed to connect and interact with your car's internal computers, supports diagnosis for Toyota, Lexus and Scion car models. Covers functions including diagnose, customer setting, programming , reprogramming (ECM/ECU), coding hidden flash etc, let car owners or DIYer know the car better, save hundreds or even thousands of dollars over your vehicle's lifetime.
Best Toyota Techstream Diagnostic Tools 2021 Recomendation
1.MINI VCI J2534 For Toyota Work with TIS Techstream Software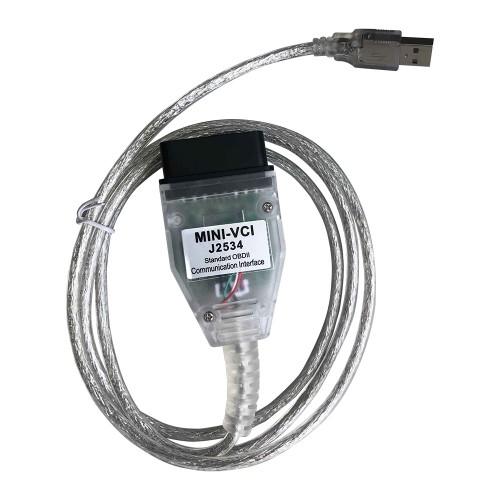 Mini VCI J2534 Cable Highlight
1. Latest Software Version: V14142
Firmware Version: V1.4.1
2. Support Toyota TIS OEM Diagnostic Software as the similar products but at 1/3 price
3. High performance with ARM CPU inside.
4. Support all the diagnostic communication protocols needed for Toyota (since 1996),  works well with all Toyota lexus scion cars worldwide since 1997.
5. Support K-Line ISO 9141/KWP 2000 ISO 14230-4/SAE J1850 PWM/SAE J1850 VPW/CAN 2.0B ISO 11898 /CAN ISO 15765-4
6. Multi-Languages: Chinese, English, French, German, Italy, Japanese, Spanish.
Operating System: Windows XP, Win7/Win8/Win10
2. Global Techstream GTS TIS3 OTC Scanner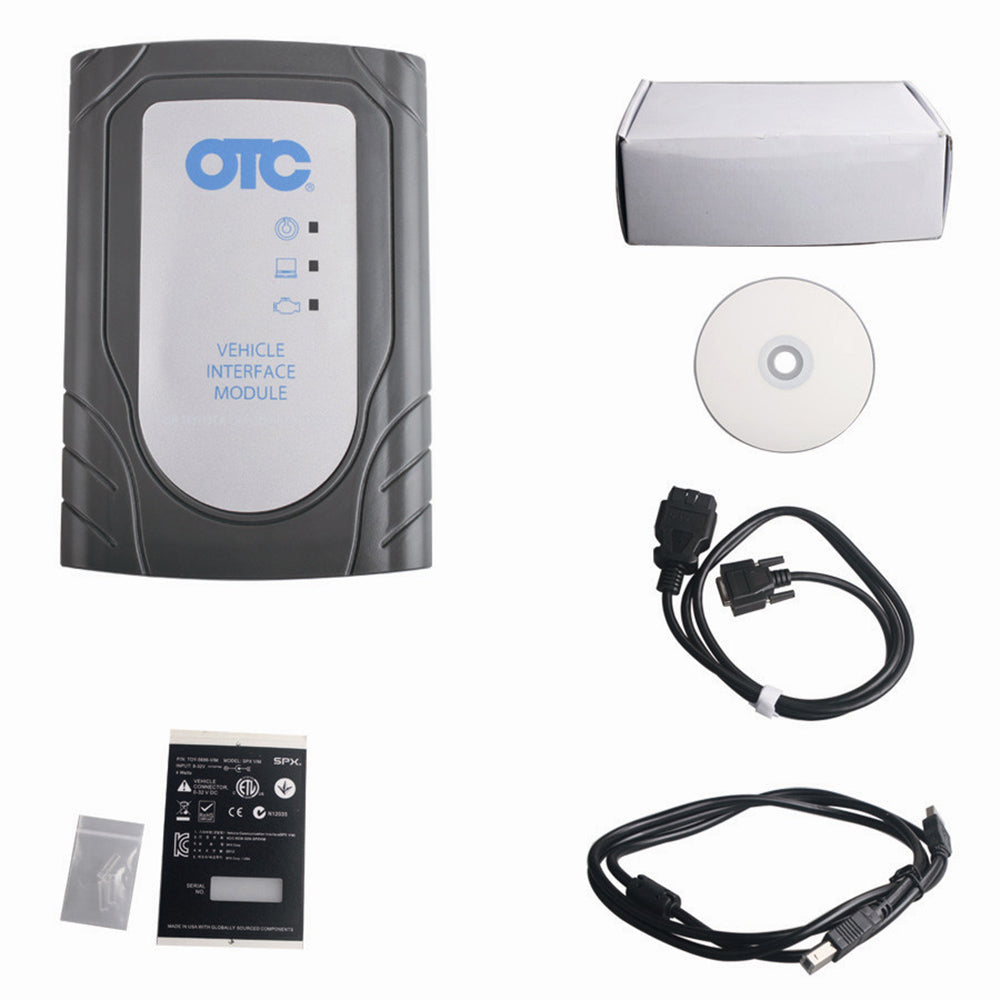 Global Toyota Techstream GTS TIS3 OTC Scanner Specification:
1. Software Version: V16.10.016
2. Update: Software update via link
3. Support Languages: English, Germany, French, Italian, Chinese
4. Two Components: GTS Software and Vehicle Interface Module (VIM).
GTS software is at the core of the diagnostic tool, and VIM is the communication gateway between GTS software and vehicle's ECUs.
5. Support Vehicles: From 1996 and later Toyota/Lexus models
6. LEDs to indicate the status of PC, VIM and Vehicle
7. 12/24V support
8. Laptop requirements:
Global Techstream GTS TIS3 OTC Scanner Features:
• Windows-based software for Toyota/for Lexus vehicles
• Requires Vehicle Interface Module (VIM) to connect the vehicle
• Legacy Model support with DLC3 (OBDII) connector from 1996 to 2015
• Apply all the Intelligent Tester II function except Oscilloscope and Voltage meter
• User friendly GUI – more understandable Graphing, displaying DTCs in all systems etc. with PC screen
• Bigger data storage than IT-II to save Data List, DTCs etc.
3. VXDIAG VCX NANO for TOYOTA TIS Techstream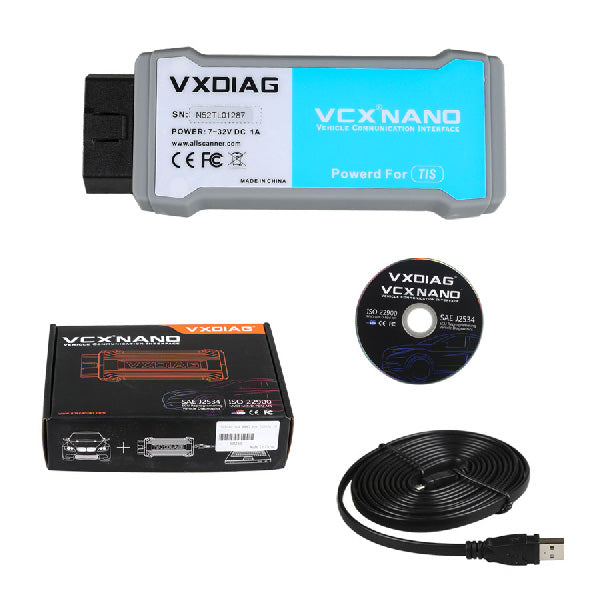 VXDIAG VCX NANO for Toyota,Supports diagnostic tests, programming matching, custom functions, the key matching etc. VCX is a standard Passthru programming tool, which can do online ECU programming , it is designed on the basis of the latest automotive international standards so that it can support many professional automotive diagnostic applications, including the original and third  parties.
VXDIAG VCX NANO For Toyota Feature
1. Supports original Toyo-ta TIS Techstream software V15.00.026
2. Small size, easy to carry and convenient to use.
3. Software supports multi-languages: Chinese, English, French, Italian, Spanish, German, ect.
4. Compatible with varieties protocols,easy to connect various automotive bus to a PC
5. Fully compatible with SAE J2534;
6. Especially for cars, and all vehicles protocols are compatible with dual Cell processors;
7.Design adapters and cables with self-determination;
8.Fits CE and FCC hardware;
9.Fireware can be updated;
4. TIS Diagnostic Cable For Toyota
TIS Diagnostic Cable for Toyota Overview
1. Supported Language: English, French, German, Italian, Spanish
2. Computer system requirement: Windows xp 32bit
3. Update: This item cannot be updated
4. Supports Toyota TIS OEM diagnostic software and most 1996 and newer vehicles with OBDII/DLC3 diagnostics.
5. Supports most 1996 and newer vehicles with OBDII/DLC3 diagnostics
6.Support Toyota TIS OEM diagnostic software
Tis Diagnostic Cable for Toyota Functions
Supports Diagnostics and Active tests
Supports most 1996 and newer vehicles with OBDII/DLC3 diagnostics
Support Toyota TIS OEM diagnostic software
Easy to install and carry
High performance with ARM chip inside
Status LED
Toyota Techstream Diagnostic Tool User Manual
Techstream is designed to be simple to use, and anyone can do it. Most versions only require a pc (preferably a laptop), the Techstream software itself, and a special mini VCI cable that will often come with the software when ordeing .
Pop the disc into your computer, plug one end of your cable into that same computer, and plug the other end into the matching port underneath your car's dash. The port is usually located below the steering wheel.

You might need to disable your antivirus for the software to install correctly because it's been reported that many of those programs get triggered by Toyota Techstream as a false positive. After waiting for the cable drivers and software to install, you're ready to go.
Toyota TechStream TIS Software User Tips
Get asked a lot about various issues with the teschstream software below:
1.What version of the cable and software should I use
Currently, TechStream only works on Windows XP, Vista, 7, 8 or 10 computers. Sorry, no Mac at this point.

If you have Windows XP 64-bit, Windows 7 64-bit, Windows 8 or Windows 10, then you also have to use the 64-bit version of the TechStream software.
Minimum PC requirements: 
Windows laptop or tablet computer

Java version 7 or later

Adobe Flash Player version 11 or later

Adobe Reader 7 or later

5Gb of free space or more

2Gb of RAM or higher
Why can't I install TIS TechStream on my computer?
Try to right-click on the installer file as select "Run as Administrator".

Try to run it in compatibility mode: right-click on installer file / go to Properties / Compatibility tab / check "Run this program in compatibility mode for / select Windows XP Service Pack 3. If it doesn't work or if the Windows XP option is not available, try another version of the Windows operating system that is older than what you have installed on your computer.
What can I do if I don't have a laptop or tablet? 
You can use a desktop computer and USB extensions in conjunction with the USB to OBD2 miniVCI cable. The length of the regular USB extension with miniVCI cable cannot exceed 16 feet, otherwise, you may experience communication errors.  Use active USB extension cables if you need to extend more than 16 feet.
I successfully installed the software, but I still cannot connect to my car.
Make sure you are using the latest version of the software.

You can also try using an older version of the software if you having issues connecting to the older cars.

Verify that the cable driver is installed properly.

Verify that you are using correct communication protocol. Go to Setup/VIM Select/Interface Setup.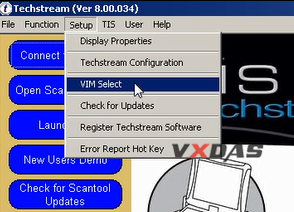 Select the interface supported by your OBD2 to USB cable.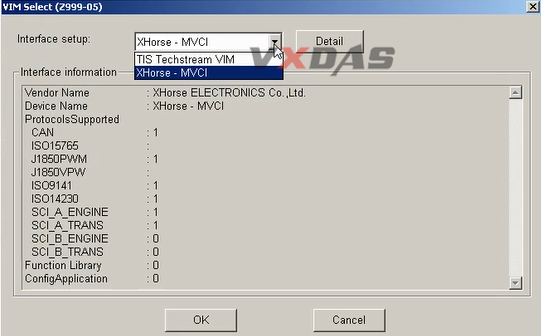 Go back and reinstall TechStream using "Run as Administrator" option.

Make sure you are using a USB 2.0 port. Most aftermarket TechStream miniVCI cables don't support USB 3.0.
Toyota Techstream V16.20.023 Software Free Download
https://mega.nz/folder/3zBFyIoC#0PDedCnjA_MLGnPKdbvzjA
Techstream TIS Installation guide:
Enjoy!
Related Post:
1.Toyota Mini VCI J2534 Cable Work With TIS Techstream Software
2.Toyota TIS Techstream Latest Version V16.00.017 Free Download
3.Toyota EPC 2019.3 Toyota Parts Catalog All Regions Download Link
VXDAS, focus on OBD tools since 2008!
Join groups to get more free resource!
Group:https://www.facebook.com/groups/vxdas/
Website: www.vxdas.com
Whatsapp: +8615361020853
Skype: autodiagnostickit
Email: sales007@vxdas.com