As we all know, FVDI 2018 supports key programming for BMW, immo 4th/5th for VW etc. It covers the functions of FVDI 2014 and FVDI 2015.
FVDI 2018 had come out for a long time, VXDAS has got many different voices from customers after testing the functions. Today we will share some useful FVDI 2018 review for your reference here.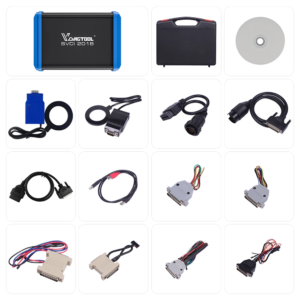 Note: FVDI 2018 recently changed the case, and name changed to SVCI 2018. They are all the same functions as before, thanks.
FVDI 2018 Reviews
1. mine works on K-line but CAN does not work, as soon as connection with can bus is established the voltage level on the bus drops to near zero and the rest of the data traffic is blocked – the "start communication " and "tester Present" messages are sent ok but there is no response from the other can nodes due to a blocked can bus.
As soon as i disconnect (in the software) the normal can bus data traffic is restored with normal signal level.
I suspect a faulty can transceiver but i'm awaiting a reply from the seller…
Update:
well today my supplier's engineer connected with Teamviewer and started by opening Renault software , after that my Fiat software came to life after i did numerous previous attempts to get it running….
They say they did not change anything which is strange but for now the Fiat software is working on CAN – not always opening at the first attempt but at least it runs which is better as before the engineer's check…..
The tool works without internet connection although it shows updating of the remaining days at connection but when connecting with the interface it still shows 0 days remaining but it still connects.
i hope the tool will keep working for a longer period….
2. I ordered one. I had FVDI 2014 and 2015 before. This 2018 version has the same software versions as the 2015 version except that has updated software for VAG and BMW/Mini which is from the VVDI software. IMMO 4 and 5 key programming is working. Only tested on 2012 Scirocco 2.0 TSi and 2014 Audi A5 2.0T.
Mercedes software still has bugs for odometer correction. W204 did not work.
Overall it is good value for money.
3. This is a long review, please read it patiently.
07-12-2019:
Just get today the fvdi2018, installed it on my pc – windows 7 64 bit, works fine with no problems. Then get my lapton – windows 7 64 bit and done the installation on it, plug it to the laptop and now the device after connecting to the server showing info that the "device has been deactived". Then connected fvdi again to my pc and all works fine. Magic
Will try to reinstall windows on my laptop …
Update:
OK, now everything is working fine, did not checked it with the any car yet, but all softs, as well as vvdi2 opening fine. there is no errors etc.
All problems cos of usb drivers and soft that was sent with fvdi from China. After dowloading new soft 4.2 and FTDI drivers from webpage everything work as it should.
Will try to connect fvdi to some cars and check how is it going in the "field".
07-13-2019:
Ok just tested some cars …so
2003 fiat doblo 1.9 jtd – pin code – did not pulled out the pin !!
2006 BMW e90 330i – try to do cas by obd2 – killed synchronisation cas – elv !! . Vvdi2 done the synchronisation and fix the problem . Car starts and drives again. So do not even try to connect to cas by obd with fvdi2018 !!
2009 ford Mondeo 2.0 tdci – try to program all key lost – get all the time pats error.
Then, try to change milage just for fun . It works fine.
That's all for now.
07-19-2019 Update:
2006 Jeep Grand Cherokee WK 3.0 crd – pulled pin code with no problem.
2009 Chevrolet cruze 2.0 vcdi – pulled pin code with no problem / milage change no problem.
07-25-2019:
2004 Opel Combo C Z16SE engine – pulled pin code with no problem, but on V5.8 soft , on V6.6 soft – connection error
2005 Audi A3 8P 1.9 TDI, immo on/off – no problem . CS and pin from dash – no problem , add key – no problem , milage change in dash and ecu – no problem .
VVDI2 – pin and CS from dash – connection error , Pin code from ECU, mileage change in ecu – ok but need to select ECU version manually .
Passat B6 Comfort module dump – VVdi2 – pin code and 7 byte CS – no problem, FVDI2018 – pin code ok, 7 byte CS only if you have 6 byte from ECU first.
07-29-2019:
So now, the fvdi antena is reading id48 chip, but signal is very low. The chip needs to stay at the antena ring , not in the middle of antena.
Found out that it's an old problem, and this may help… will try later this week.
https://mhhauto.com/Thread-FVDI-FULL-Antenna-Problem
For today , will check if tag tool will make TP25 from id48 chip.
The same for vvdi2 antena, cos for now did not check it.
08-11-2019:
2005 Audi A4 B7 1.8T
fvdi2018 – dash -read pin, change milage, change immo mode – done ok, but you need to try couple of times, sometimes even 10 times before will do anything ! , cos you can get connection error !
ecu – read pin and CS – ok no problem,
Dealer key – not ok, write immo chip but wrong CS data,
add new key – done it ok after pre programming immo CS chip by carprog
So after reading dash , you need to change immo status from 0 to 6 manually. if you will not do it the dash will stay in service mode .
08-13-2019:
Today i have a really good news.
2007 Citroen C4 picassso 2.0 16v petrol with Johnson Controls BSI
fvdi2018 soft V6.7 – read pin from bsi – ok no problem , programm new key – ok no problem
I done it by connecting another running car to the citroen's battery, like that battery voltage in bsi was about 13.5v all the time and citroen did not put bsi to economy mode.
The battery in citroen needs to be full charged as well ! At the time of bsi reading by fvdi car will turn on headlights and wipers !!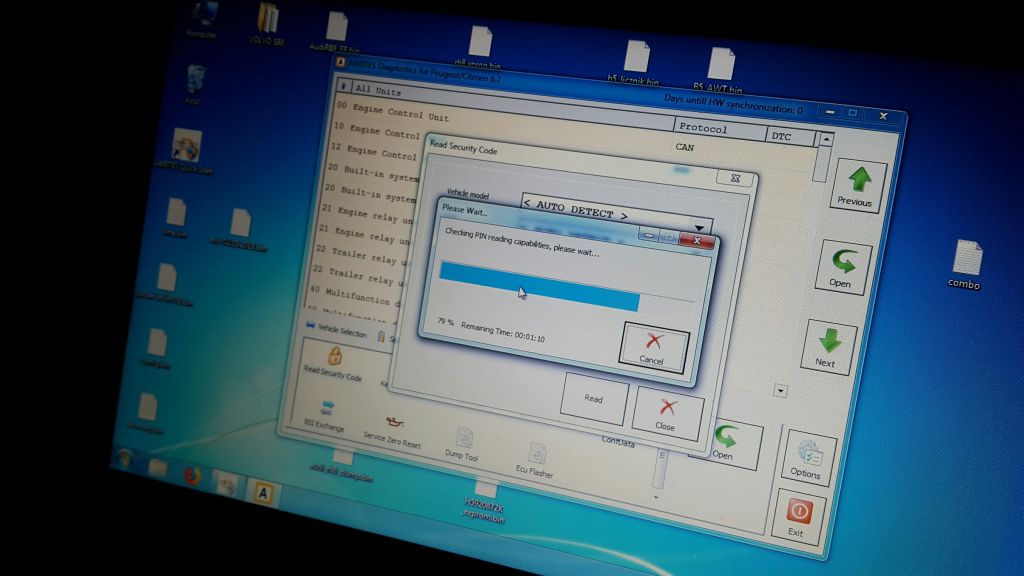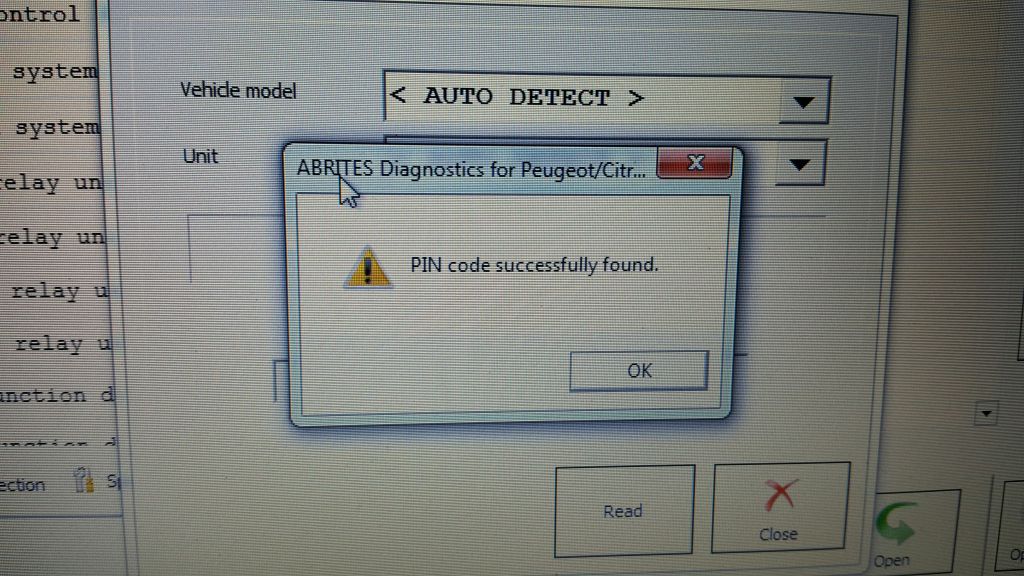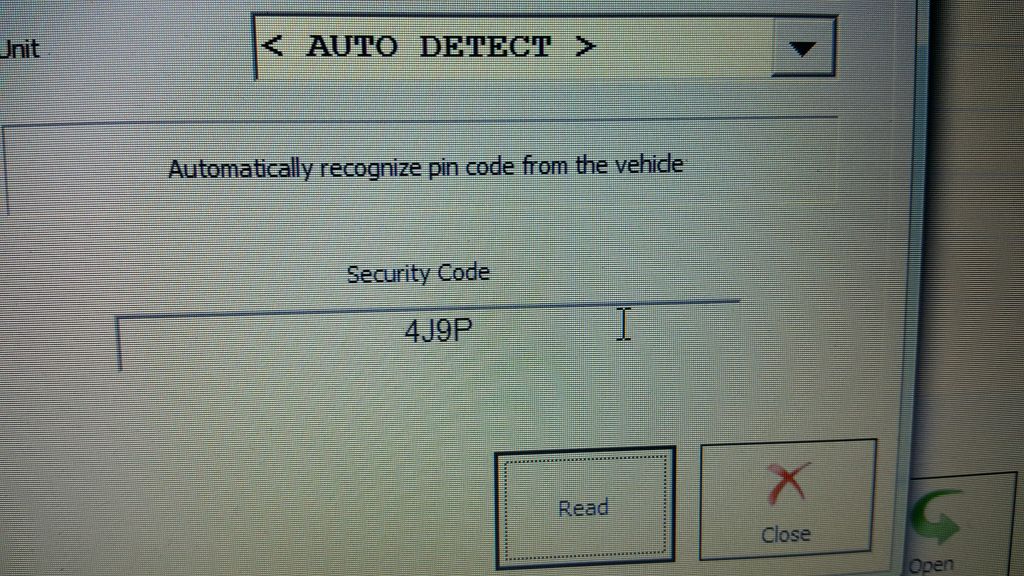 New courses are being updated soon…
Conclusion:
From the above information, we may can see that the FVDI 2018 review has something good and also unavailable one. Of course, every tool will have such situation. Mixed reputation is normal, just need to check all details and order the tool depends on each one's requirements.
Generally specking, if you can accept some existing issues and try to solve it, then everything will be fine.
Finally, if you have any feedback for this FVDI 2018, please also contact us or comment below! Thanks!
We also have an article for errors and solution, welcome to your suggestions!
Professional Diagnostic Solution & Service Supplier
Website: www.vxdas.com
Follow Us To Get More Free Resource
www.facebook.com/groups/vxdas/