GDS VCI software works with GDS VCI diagnostic tool for Kia&Hyundai , supports all Kia Hyundai from 1996-2017. (American Vehicles: Supprot KIA Vehicles till 2014, Hyundai Vehicles till 2017, European Vehicles  supports Hyundai 2016  KIA 2017.)GDS VCI comes with trigger module supports flight record function and provides complete diagnostics, analysis and reprogramming capabilities etc.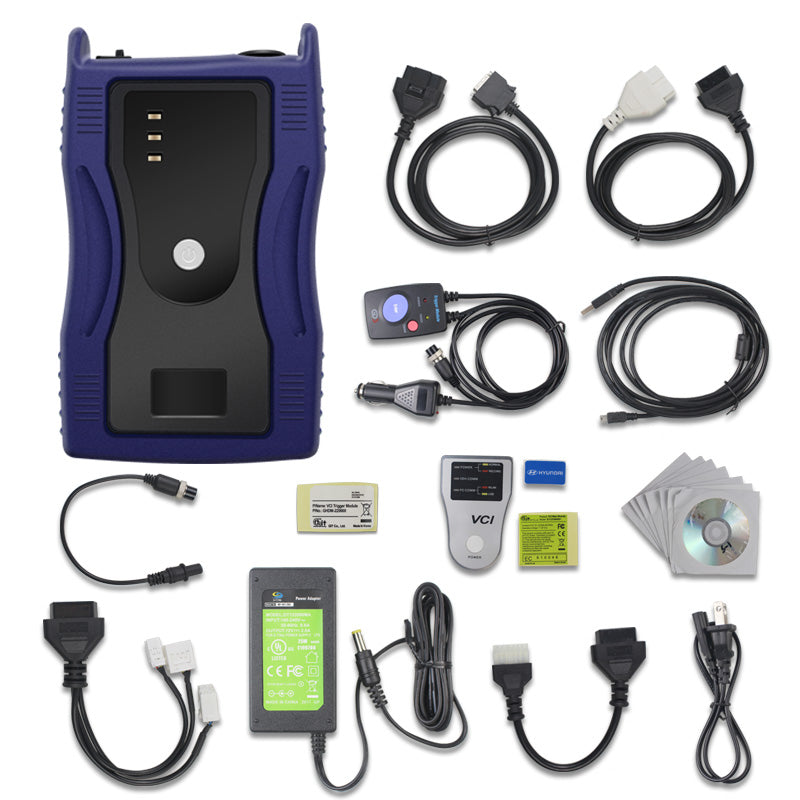 Trigger Module (Flight Record)
Intensified recording function of vehicle conditions at idling or driving
Recorded data VCI can be reviewed and analyzed precisely and the terminal
Exact Analysis of data trend
Data storing in PC and sharing for remote control diagnosis and further diagnosis
Actuator Driving
Sample Operation and multi-record with large memory up to PC HD memory
Easy to use and fast procedure
GDS VCI Software  Overview
1. Newest Software: Hyundai V19 (2017), Kia V14 (2014); – American Vehicles Only
2. Update by CD
3. Operate System: Win7
4. Language: English Only
5. Vehicles Coverage: 1996-2017, some new car models for Hyundai Kia (Support Hyundai till 2017, Kia till 2014 )
GDS VCI Software Functions
1) Completely Integrated Diagnostic System with User Specific information & settings
2) Complete Technical Service Information
3) Comprehensive & Customized Diagnostic Solution
4) Guided Troubleshooting Procedures
5) Mobile Data-recording Function
6) Real-time Software Management
 Software Display and Download Link
Software Free Download
https://mega.nz/folder/IDQmxZ6a#wM5Gq_YWfyrqjOZbDDTv8w
Notice:
this software in download link is only for American vehicles, supprot KIA Vehicles till 2014, Hyundai Vehicles till 2017. if You need to do European Vehicles, need to buy hdd software.
Software Installation Guide
Toyota TIS Techstream V15.20.015 Free Downlaod
VXDAS, focus on OBD tools since 2008!
Join groups to get more free resource!
group:https://www.facebook.com/groups/vxdas/
Website: www.vxdas.com
Whatsapp:+8615361020853
Email: sales007@vxdas.com