Iprog+ V84 is the latest version multi-functional programmer, much more cheaper than original Iprog but work as well as the original, covers functions including airbag, dashboard, car radio, ecu, eeprom, immo, mcu etc. Full set V84 Iprog+ make your job much easier.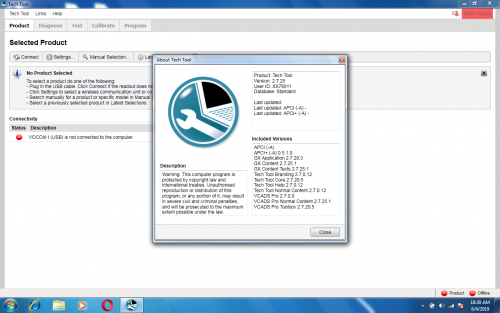 Functions of Iprog+ V84 programmer
Iprog+ covers functions including:  airbag, dashboard, car radio, ecu, eeprom, immo, mcu
 more special functions like dpf off, MIL to KM, PINABS, PINCODE SMATRA3,PINCODE SENSOR SPEED LIMIT,ODO Adjust, Fujutsu, Microchip, Motorola, Motorola912EN, NECV850, BLR, CAN,CRC_Cript, ibutton, sd_unlocker,test etc.
Iprog+ V84 function list:
Working with odometers on OBDII connector
Working with odometers on the table through adapters
Work with multimedia unlocking the tape recorder
Work with keys (IMMO, Transponders), copying, preparation, unlocking
Work with IMMO-Key Auto dumps
Working with the airbag computer, deleting crash data
Transfer readings from miles to km
Read and write processors and its used in cars
1. Airbag
Read and erase crash to some cars, read and erase DTC , repair CFG
2. Dashboard
Read km and write a new km
3. Car Radio & ECU:
Car Radio:
Read and erase info
Reset count
ECU:
Immo OFF
DPF off
4. Eeprom:
Read/ write/ erase eeprom
5. Immo:
Program and copy chips for cars and truck
Unlock keys
Cover Toyota smart keys: reset key prepare
Write a key by immo dump
6. Mcu:
Read and write chips
Cover chips Atmel, Fujitsu and microchips Motorola, NEC v850
7. Special functions:
Mile to km
Pincode from dump
Iprog+ V84 Programmer Software Download and Installation Guide
https://mega.nz/file/CiJgSIjI#uANOyZkVHw8sJ1T4xfi2KCU-7qK2k1KZ9wzx0FQLkc4
Iprog+ with Probes adapters check here
VXDAS, focus on OBD Tools since 2008!
Join groups to get more free resource.
Group: https://www.facebook.com/groups/vxdas/
Website: www.vxdas.com
Whatsapp:+8615361020853