KT200 software from vxdas.com is updated to Version 11.01. This update does not add a new ECU protocol. But just fixes the USB driver, optimizes the software page, and solves the problem of network connection. VXDAS strives to provide the best user experience on every device.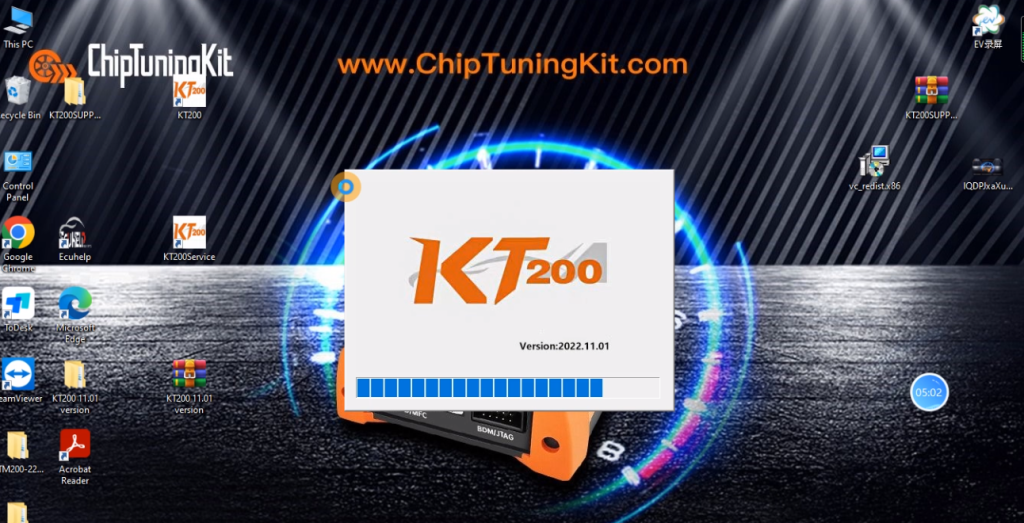 Free Download KT200 New Software V11.01
https://mega.nz/file/NPM0GDZb#PVVHI2mXLekSAiRNd1UvHEom4wLtKcc64isJB7SV6m8
File Including

KT200 Software Update Content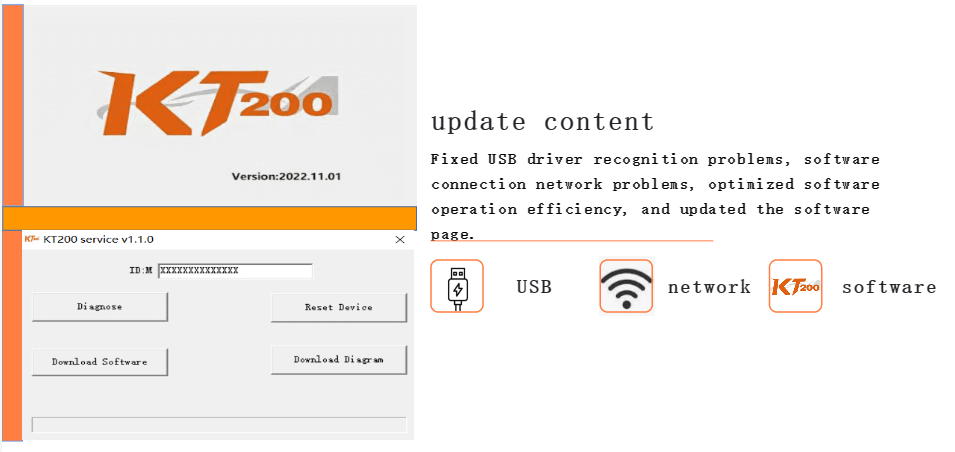 How To Install Software V11.01?
Step1: Download the KT200 service and installation package. Unpack the packages and complete the installation.
Step2: Connect the device, open the "Device manager" on your computer and manually install the KT200 driver. After completion, open the KT200 service.
Step3: Click "Download Software" in the KT200 service to install the work software, it will automatically update to the newest version, and wait for the installation.
Step4: Click "Wiring diagram" to download(this has all the wiring pictures the device supports), and it will automatically download and complete the installation.
Step5: After completing the software download You can open the software normally. and after downloading the Wiring diagram, you can do the ecu work normally.
Step 6: If your software cannot be opened, you can click the "Diagnosis" button in the service software to test.
Software V11.01 Video
VXDAS – Make Auto Repair Easier
Website: www.vxdas.com
Product Link: KT200 ECU Programmer
Whatsapp: +8617304481179
Email: sales002@vxdas.com