Mercedes Benz diagnostic Xentry software works with MB Star C4/C5/OEM C6.  Xentry software also support Mercedes Star diagnostic & programming functions. As we all know, the Xentry software update every 2 months. Now, VXDAS.COM here offer the latest Xentry software V2019.05 download link for you free.
Software Version: V2019.5
Compatible Hardware: MB Star C4, C5, OEM C6
Operation System: Win7 is suggested (Dell / Lenovo / Panasonic laptop with I5 4G RAM)
Update Method: by HDD (send HDD back to update, or purchase new HDD replacement)
Support for Mercedes vehicles, included: Cars, Buses, Trucks, Sprints, Smarts etc. till 2019
MB Star Diagnostic Xentry Software V2019.05 Download:
https://mega.nz/#F!c1pWFIKJ!7PncJ-4zucrh_aH5Iml-gg
Note: Link security unknown, if you need safe and 100% available version, please refer to www.vxdas.com.
4 Reasons To Choose MB Star Diagnostic Xentry Software in www.vxdas.com:
Professional pre-sales and after-sales service, any questions we will reply you asap.
1 year warranty for software hard disk, any problem cannot fix remotely we accept returning repair.
Return to upgrade, if you don't want to get many hard disks when have new version, just return hdd for latest software.
Offer MB subscription SCN online coding service, VXDAS also have online account for you. (Now only accept one time login in via teamviewer.)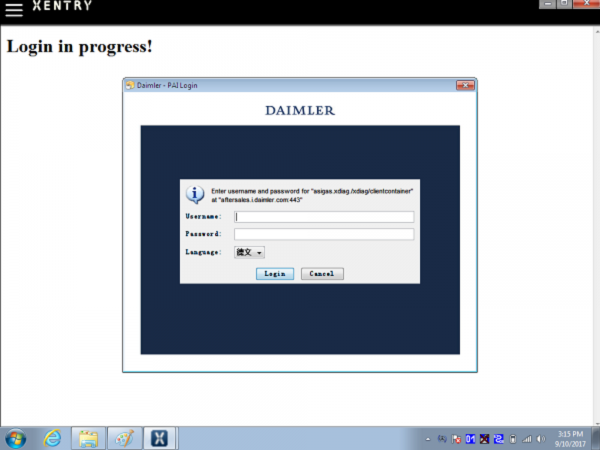 Finally, for more software free download, pls click link below:
VXDAS Official Blog Software Free Download
Professional Diagnostic Solution & Service Supplier
Website: www.vxdas.com
Follow Us To Get More Free Resource
www.facebook.com/groups/vxdas/