TOPDON Phoenix pro new arrival, all-in-one diagnostic tool supports ecu programming and coding, one year free update online. An  advanced pro-level scanner stands apart from others with a full line of cutting-edge features support ecu programming and coding , active test ect. for bmw, Benz, vag groups and so on, multi-language, a powerful assistant for vehicle repair and maintenance.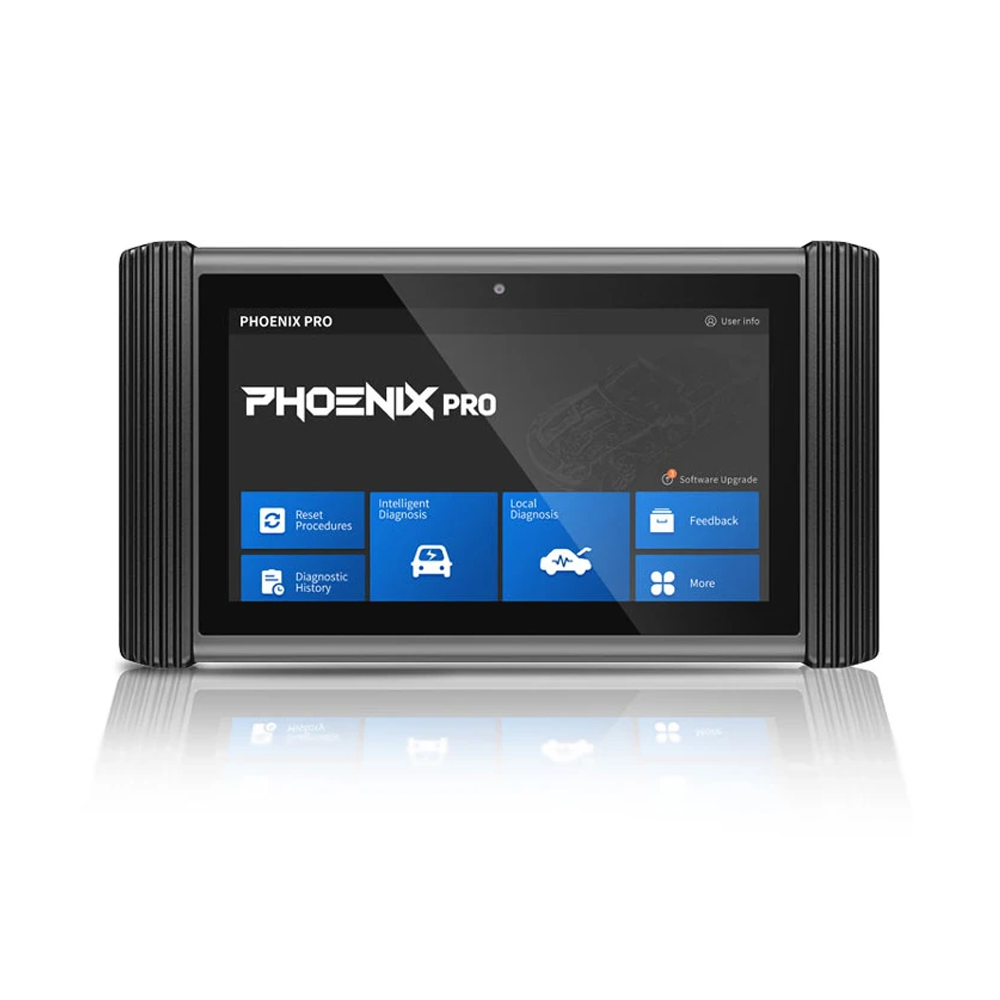 TOPDON Phoenix pro Overviwe
1. Operation System: Android
2. Connection: Bluetooth/Wifi
3. Cloud-based ECU Programming Coverage: BMW, BENZ, VW/AUDI/SKODA/SEAT, PORSCHE,LAND ROVER/JAGUAR,SUBARU, and NISSAN, without the need of the manufacture software.
4. 23 Multi-languages: Chinese Simplified, Chinese Traditional, English, Japanese, Korea, French, Spanish, Portuguese, Italian, Russian, Deutsch, Polish, Romanian, Dutch, Arabic, Czech, Danish, Greek, Farsi, Finnish, Hungarian, Swedish, Turkish, Serbian.
What Special Function TOPDON Phoenix Pro Supports?
• OIL RESET
• SAS RESET
• EPB RESET
• IMMOBILIZER
• INJECTOR CODING
• SUNROOF RESET
• GEARBOX
• EGR ADAPTION
• DPF RESET
• ABS BLEEDING
• TPMS RESET
• BMS RESET
• AFS RESET
• SUSPENSION RESET
• GEAR LEARN
• THROTTLE MATCHING
TOPDON Phoenix Pro  Advanced ECU Programming and Coding Function
Exceptional OE-Level functionality from comprehensive OBD2 diagnostics & services to advanced ECU coding and programming
Interactive Data Logging sessions enable direct contact with professional tech support for first-hand troubleshooting of diagnostic bugs and errors
12 inch HD capacitive touch screen
Rubberized outer protection and rugged internal housing, this tool is built for daily use in a shop environment
USA based tech support with industry leading 1 hour callback promise.
Module replacement
Module Programming
Personalization functions
Automatic power-off to preserve battery life
Modular design allows for future capability expansions
Excellent up-close visual inspections in confined areas, such as engine cylinders and minor part inspections
EXTENSIVE COVERAGE: This exceptional OE-Level functionality diagnostic scanner is available for over 80 1996 US-based, 2000 European-based and newer OBDII protocol vehicles with full OBDII functions, 11 unique services, and complete systems diagnosis
Enjoys!
Related Articles:
1.Autel MK908P Programming Tool Reviews
2.Programming Solution Recommendation 2021
VXDAS, focus on OBD tool sicne 2008!
Join groups to get more free resource!
Group: https://www.facebook.com/groups/vxdas/
Website: www.vxdas.com
Whatsapp: +8615361020853
Skype: obd2motor
Email: sales007@vxdas.com