We received many inquiries for scn online coding login service and ODIS online account ect. from customers everyday. SCN one time login service has been locke since last month, and ODIS online account is not stable at all, but if you have original device and software which authorized by Mercedes or VAG, just ignore this article. But what's online programming solution for customer who has no original device and software? here VXDAS provide programming solution

SCN/ODIS Programming Solution Recommendation
Launch X431 Pad V with smart box 3.0  Universal Diagnostic System
X431 PAD V(pad5) is mainly for ECU programming, supports online programming for BMW, Mercedes, VW, Audi, Seat, Skoda, Porsche, Nissan, Infiniti, Subaru, supports SCN coding until the 2020 model! supports special functions as well, a mulit-functional deivce covers wide vehicles coverage, free update online 2 years.
AUTEL MaxiCOM MK908P Pro with J2534 ECU Coding Adapter
MaxiCOM MK908P Pro is a high-end vehicle diagnostic tool developed from Autel, featuring the complete diagnostic functions including ECU programming for BMW and Benz etc., and the advanced configuration (Android 4.4.2 KitKat OS, 8.0 Megapixel rear cam, ultra-clear 10.1 inches LED screen).
Secondly, MK908P Pro good programming solution for Benz and BMW,  comes with a free J2534 ECU programming device that helps Benz and BMW users replace the existing software/firmware in the ECU, program new ECUs and fix software-controlled driving performance and emission issues, supports not only ecu programming, but also Oil Reset Service, EPB Service, SAS Service, DPF Service, TPMS Service, IMMO Service ect.
Mercedes/ODIS Exclusive Programming Solution—VAS6154 /SD Connect C4 DoIP
Update version for VAS5054, comes with OKI chips, support UDS Protocol, support WiFi and USB connection, a professional diagnostic tool for vag groups (Audi, vw, Skoda)
SD connect C4 plus is 1:1 original plan diagnositc tool for Mercedes cars and trucks, supports DoIP, comes with free DTS Monaco & Vediamo, reading out & erasing trouble code, reading the real-time data of sensor and actuator, coding and programming.
Programming Solution for Other Brands
ICOM NEXT for BMW, VXDIAG VCX SER JLR for Land Rover& Jaguar , VCM 2 for Ford, GDS VCI for Kia&Hyuandia ect.  more tools  check at VXDAS.com.
Auto Key Programming Solution
Xhorse VVDI Key Tool Plus Pad all-in-one security solution for locksmiths,combines immo programming for luxury cars like BMW, BENZ, AUDI, and VW etc as well as common functdions of key programming and car diagnosis in one single platform.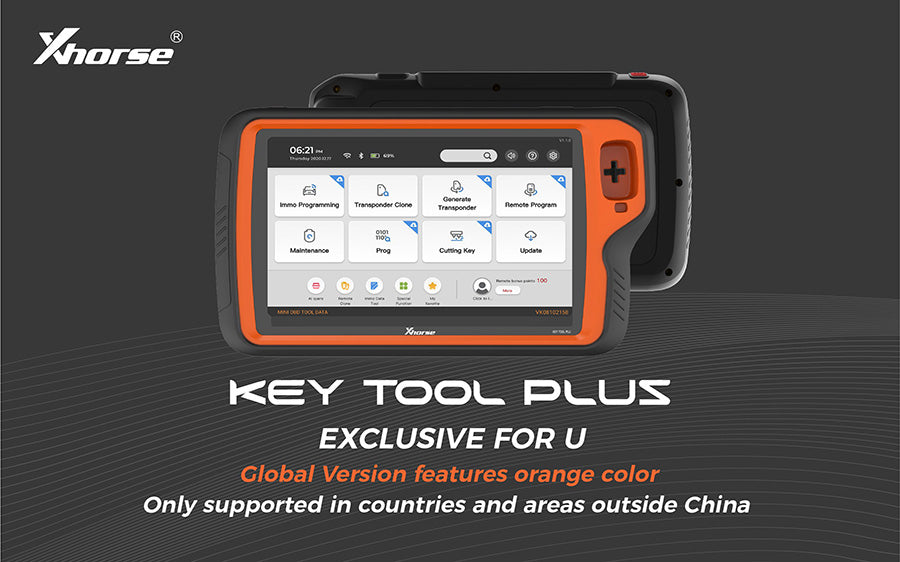 VVDI Key Tool Plus Pad Functions
1.Generate Remotes and Smart keys
2.Renew (unlock) remotes
3.Remotes clone
4.Program and Immo Transponder
5.IC/ID Clone
6.Frequency Detection
7.Transponder detection, clone, and generating
8.Support for Jaguar, Land Rover, Porsche, Volvo, Mitsubishi, and others
9.Service light reset
10.Key cutting machine control
11.Common vehicle IMMO programming
Xhorse VVDI MINI Prog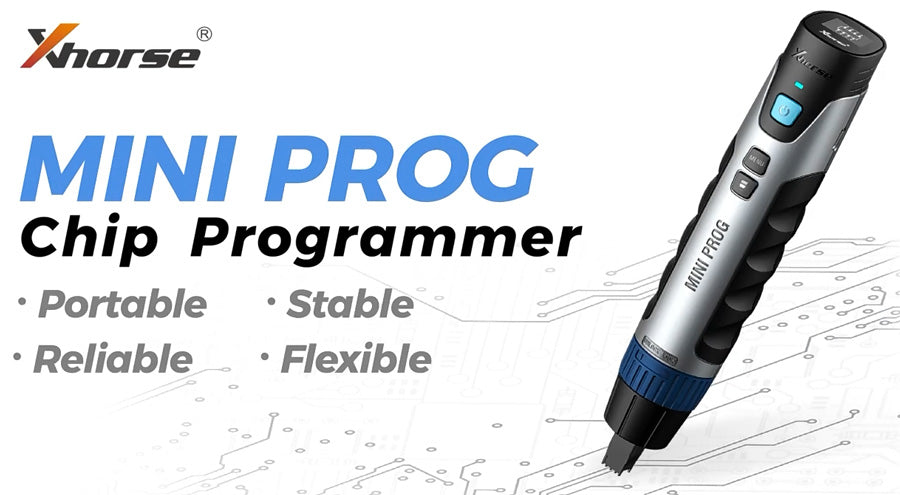 VVDI MINI Prog is a multi-functional and hand-held chip progrmming pen,can read the data, the data will automatically upload to your cloud account. VVDI MINI prog is an independent device for reading and writing data. It can store data without relying on a PC. For most 8-pin ICs,
VVDI MINI PROG Functions:
Solder-free Programming
EEPROM Reading & Writing
Dashboard Data Reading & Writing
Data Editing
Press Header
PIN Status Detection
APP Control
Cloud Backup
Xhorse VVDI MB BGA Tool for Benz, VVDI BIMTOOL Pro for BMW, Lonsdor KH100+ ect. more tools check at vxdas official website.
Enjoy!
People who viewed this article also viewed:
1.Xhorse VVDI MINI Prog User Manual & review
2.Launch X431 PAD V New Arrival Supports ECU Programming
3.Autel MaxiCOM MK906BT Best OBD2 Scanner 2021
VXDAS, focus on OBD tools since 2008!
Join groups to get more free resource!
Group: https://www.facebook.com/groups/vxdas/
Website: www.vxdas.com
Whatsapp: + 8615361020853
Skype: obd2motor
Email: sales007@vxdas.com