VXDIAG VCX SE Serier diagnostic tools comes with small, sturdy construction, good quality and easy carry, powerful interface contains multi-brands vehicles in one single device, is very suitable for auto repair shops, auto refitting studios, auto programming engineers, auto refitting enthusiasts, etc. Since there are many vxdiag vcx se devices, here provide tips to choose the right one you need.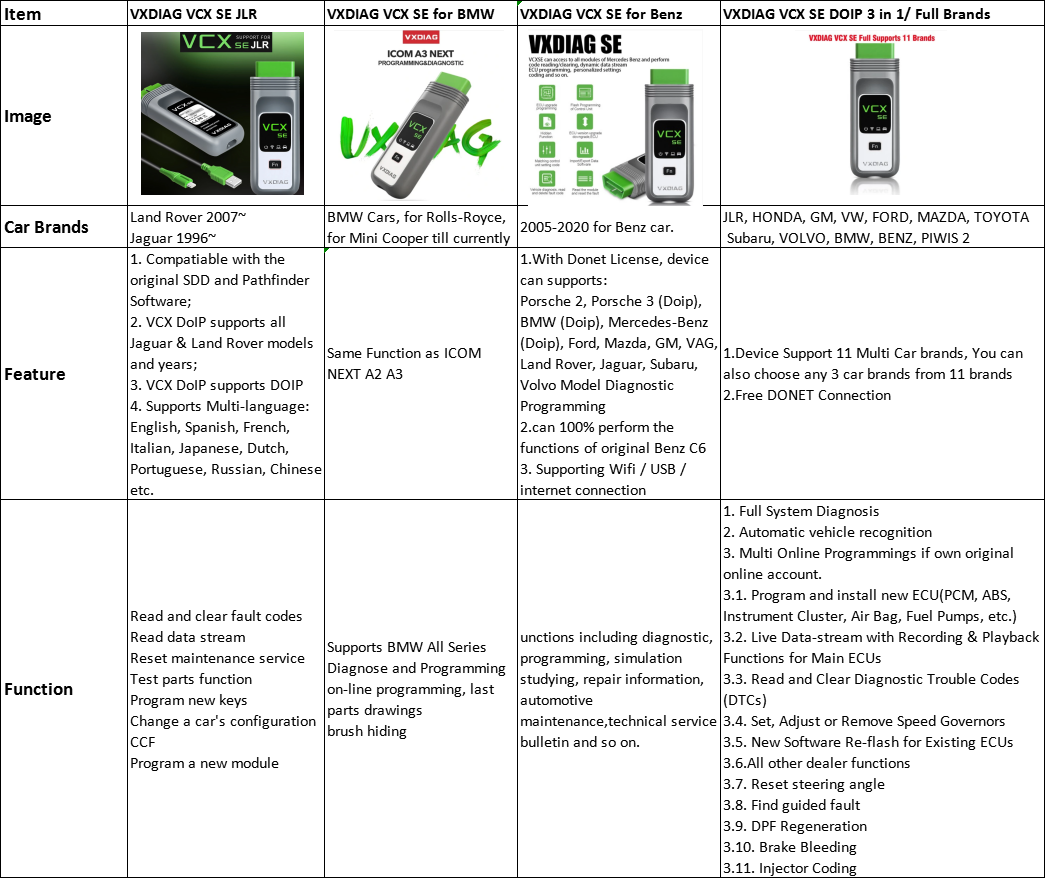 VXDIAG VCX SE JLR Diagnostic Tool
This device supports all Jaguar & Land Rover models and years, is compatiable with the original SDD and Pathfinder Software, can download original software from official website. Compairing with original JLR DoIP VCI inteface, VCX SE JLR is cheapper, and same functions with original device.
Support online coding and programming, VXDAS don't provide SDD and pathfinder online account.
VXDIAG VCX SE For BMW Diagnostic Tool
1.VCX SE for BMW has same function as ICOM A2/A3/NEXT A, supports USB/WIFI(bulit-in) connection while ICOM NEXT/A2/A3 need wifi card.
2. Supports DoIP procotol and online programming. Supports BMW All Series Diagnose and Programming
VXDAG VCX SE For Benz Diagnostic Tool
VCX SE for Benz diagnotic tool is an inexpensive MB Star C6 version, supports DoIP function, supports 2005-2020 for Benz car, works with DAS/Xentry, WIS/EPC, DTS Monaco etc.
With Donet License, the VXDIAG VCX SE for Benz will be able to support:
Porsche 2, Porsche 3 (Doip), BMW (Doip), Mercedes-Benz (Doip), Ford, Mazda, GM (Chevrolet, Buick, GMC, Cadillac, Holden, Opel, Vauxhall Pontiac, Hummer, Saab, Saturn), VAG (VW, AUDI, Seat, Skoda, Bentley, Lamborghini), Land Rover, Jaguar, Subaru, Volvo Model Diagnostic Programming.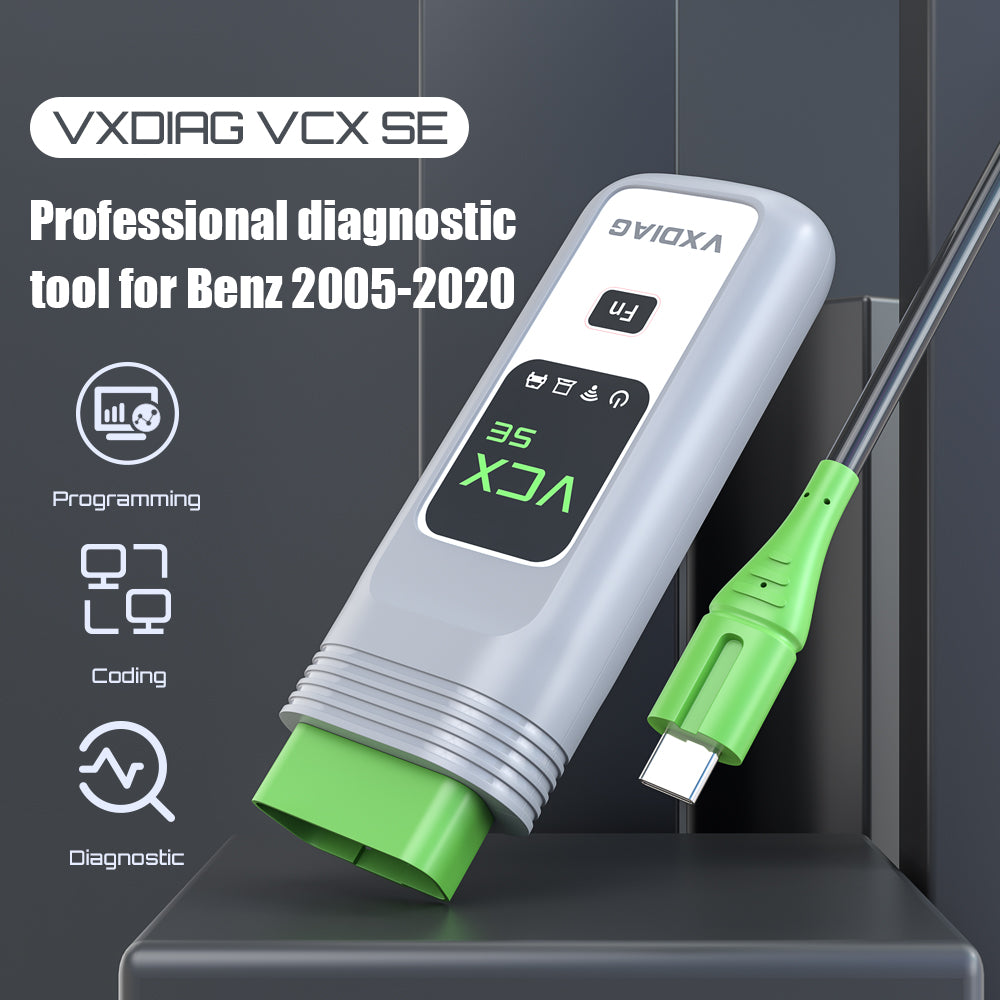 VXDIAG VCX SE DOIP Full Brands
VCX SE DoIP full Brand including :JLR, HONDA, GM, VW, FORD, MAZDA, TOYOTA, Subaru, VOLVO, BMW, BENZ, PIWIS2.
1. One Device Support 11 Multi Car brands, including JLR HONDA GM VW FORD MAZDA TOYOTA Subaru VOLVO BMW BENZ Porsche
2. Small Package, Easier to Carry
3. Support Connection by USB cable, WIFI and DONET
4. Free DONET Connection
5. Free Software Download Link except BENZ, BMW, Porsche. Or Buy 2TB Software HDD for full brands
6. Available to Pay to Get JLR DOIP Pathfinder License and Porsche PIWIS 3 License for new DOIP Car models after 2017.
you can choose any 3 car brands as well, vcx se pro 3 in 1 is available.
Related Article:
VXDIAG VCX SE For BMW Diagnostic and Programming Tool Buying Guide
VXDAS, focus on OBD tools since 2008!
Join groups to get more free resource!
Group: https://www.facebook.com/groups/vxdas/
Website: www.vxdas.com
Whatsapp:+8615361020853
Email: sales007@vxdas.com