wiTECH Micropod 2 is the next generation of witech vci pod.Chrysler Micropod 2 diagnostic and programming interface provides 100% CAN coverage for Chrysler, Dodge, Jeep and Fiat.wiTECH Micropod 2 online version support online programming with online dealer account .Here,VXDAS.com share complete information about wiTECH Micropod 2.
VXDAS.com will share you complete information about wiTECh 2 as following:
1.wiTECH MicroPod 2 Overview
2.wiTECH MicroPod 2 Vehicle Application
3.wiTECH MicroPod 2 Notice
4.WiTECH MicroPod 2 Software PC Recommend
5.wiTECH MicroPod 2 V17.04.27 Software Download Free
6.wiTECH MicroPod 2 Software Install Guide
7.wiTECH MicroPod 2/DRB iii Real Car Test Report
8.wiTECH MicroPod 2 FAQ
Here we go…
1. wiTECH MicroPod 2 Overview
1.Software Version: V17.04.27 (install by our engineer via teamviewer)
2.Update: Software can be updated via CD or link.
3.Working Condition: Software can connect the internet
4.Online Programming: Support online programming with dealer account
5.Multi-Languages available: English, French, Spanish, German, Italian, Russian, Japanese, Korean and Chinese
6.Support vehicles: Chrysler, Jeep, Dodge, Fiat
7.PC-Based: Requires PC connection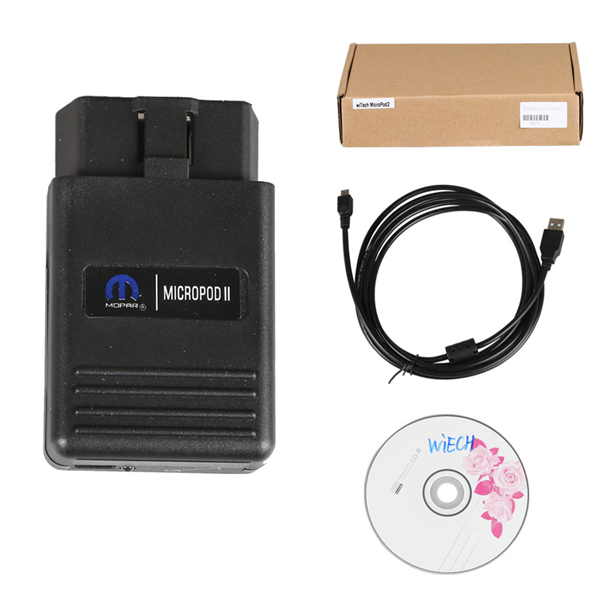 2. wiTECH MicroPod 2 Vehicle Application
Chrysler latest diagnostic interface fits in your shirt pocket and provides 100% CAN coverage for Chrysler, Dodge, Jeep, Fiat.
Although small in stature, this dongle-style device offers 100 percent CAN coverage for Chrysler, Dodge, Jeep, and Fiat vehicle platforms. This is the same diagnostic and programming tool the dealerships are using. It replaces your StarMobile, StarScan, and wi-TECH POD, and enables your technicians to increase their productivity and provide world-class diagnostic services to your customers.
3. wiTECH MicroPod 2 Notice
1.This Witech MicroPod2 can be used online.
2.This Witech MicroPod2 support online programming with online dealer account, if you dont have , pls connect VXDAS seller.
3. This WiTech MicroPod 2 CAN NOT support DRB iii emulation,if you need, pls connect VXDAS seller for another wiTech Micropod 2 with DRB iii function..
4. Software need to be authorised to work , pls send code or send teamviewer to VXDAS seller, we will help to authorization.
5. If the software shows " Registration Required "or other problem , please contact us, we will help you.
4. wiTECH MicroPod 2  Software PC Recommend
5. wiTECH MicroPod 2 V17.04.27 Software Download Free
V17.04.27:
V17.03.01 :
https://mega.nz/#!hVcX3DyZ!CrPNrg6X52fgBIO-NOfYwHmzEHaPSRv0kbyWZ5XOy3o
6. wiTECH MicroPod 2 Software Install Guide
Latest V17.04.27 software need to be authorized ,need VXDAS.com engineer install via remote.
Here is the V17.03.01 version software install guide.
Tips: The computer date is current time
1.PC-Based: Requires PC connected to the network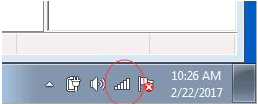 2.Then run Chrysler wiTech MicroPod 2 CD software as picture


3.Firstly, installation AdobeAIRInstaller.exe

4.Secondly, installation jre-6u45-windows-i586.exe

5. Finally, installation wiTECH_Install_17.03.10.exe

6.After successful to install the software, the desktop will appear
Chrysler wiTech MicroPod 2 software icon is as follows:

7. About the detail witech 2 software installed demo, please check the following
installation video:

WiTech Micropod ii Chrysler VCI Micro Pod 2 Use Guide for Green Hand
1. Firstly ,make sure you have installed WiTech Micropod ii software successfully .
2.Secondly connect Chrysler wiTech MicroPod 2 USB Port with PC, OBD2 Port connect
with car.
3.Then computer will automatically install Chrysler wiTech MicroPod 2
hardware driver


4. After Drive installed, you can find your device in your computer device
manager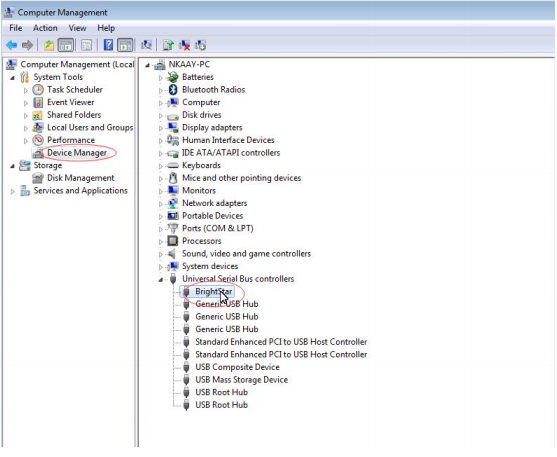 5.Then double click the icon of Chrysler wiTech MicroPod 2

6.Then you will see Chrysler wiTech MicroPod 2 connected with software, Please
click " next"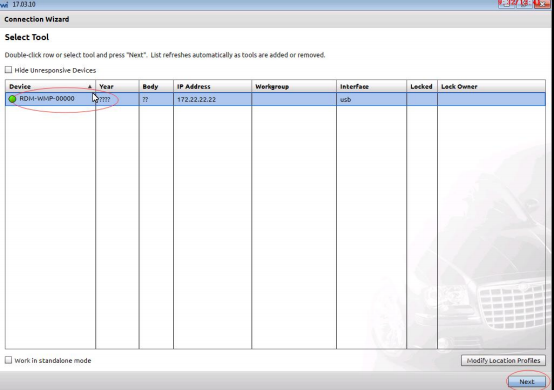 7. If you have your personal online account, you can login in your user id and
password. If you don't have online account, please select "word off line",Then
click "finish" and go to next step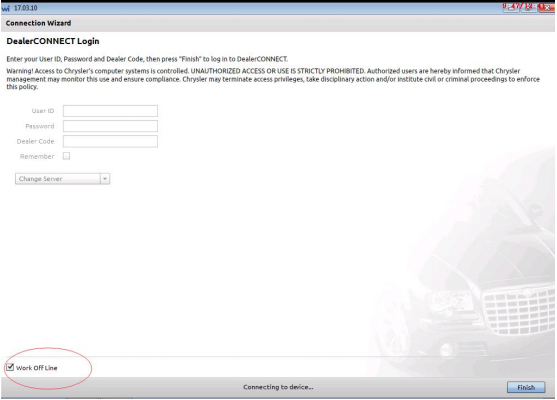 8. Finally select " Connect"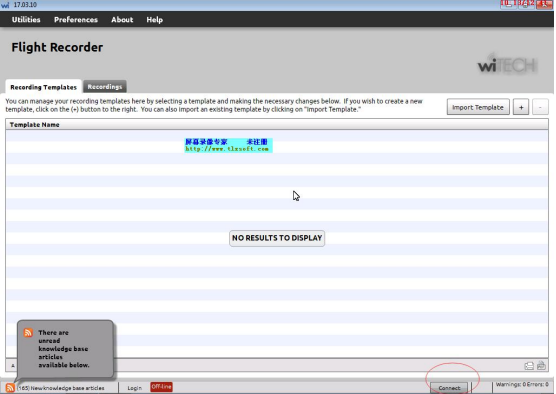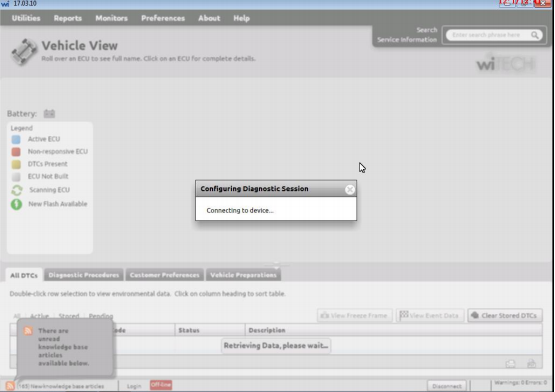 9. To this step, you can choose the type of car which you want to test and the
system for diagnosis and programming in the end.
7. wiTECH MicroPod 2/DRB iii Real Car Test Report
VXDAS.com offer two version wiTECH micropod 2 , both good quality and support online programming ,client can choose the DRB III function software version one if they need.
When to use DRB3 & when to use wiTech?
The DRB3 emulator is part of Chrysler's Witech software. The Witech software supports two different pass-through devices, The VCI pod which is sold with the Witech system and the Chrysler Starmobile. The DRB3 emulator is a convenience item for dealerships to allow the use of their current witech scan-tool on older non CAN bus vehicles. It is not by any means a cost saving option.
wiTECH Micropod 2 DRB 3 Emulator Car List:
DRB 3 supports Chrysler, Jeep, and Dodge dealerships to service non-CAN based vehicles from 1998-2007
Test reports from users: (thanks for all the input)
2018 Jeep Wrangler:
FOBIK key programming done!
Car: 2018 JEEP WRANGLER 3.5L V6 24V WT ENGINE UPG I W/ESS
2016 Chrysler, Dodge, Jeep, Fiat:
100% CAN – equipped coverage to 2016 for Chrysler, Dodge, Jeep, and Fiat vehicle
Provide basic OBDII diagnosis
Have access to module for Re-Flash Programming, TSBs, wiring diagrams, and repair information.
Btw, wiTech 2 supports chrysler and Fiat online programming, but the package from OBD2repair.com comes without  fiat software; i have my own micro pod 2 fiat software so that i can installation and programming. )
2015 Grand Cherokee:
Grand Cherokee 2015 RFHUB modify CRC and VIN
It's really simple with micropod in offline mode . Just replace it …. and restor vehicle config.
2015 Chrysler 200:
The 2015 Chrysler 200, along with other Fiat-based models like the Jeep Renegade, Jeep Cherokee, and Ram Promaster, are all equipped with a rolling PIN Code.
Managed to program fobik with wiTECH app, when the 200 lost all keys
2015 RAM:
I traded in my 2015 RAM for a 2017 and confirmed that the wmicropod clone works with wiTech 17.04 patch level 11 works on my 2017 RAM.
I've heard rumblings that they changed things for the 2018 MY – doubt they will work.
2015 WK 3.6L and 2015 DS 5.7L:
I connected it to my 2015 DS and my wife's 2015 WK with no issues. I disabled the side view mirror tilt in reverse on her WK (only thing she didn't like about it) and she was thrilled. There are functions to bleed ABS, program tire sizes, etc.
There are literally hundreds of sensor readings, dozens of tests, actuators and misc functions that you can perform that seem to be very vehicle specific – which you would expect. Every switch/gadget in the vehicle seems to have a corresponding sensor reading of some kind in the software.
The only odd behavior I saw was when I connected to the ABS computer of my DS… the EVIC freaked out and started screaming to service the ABS. Maybe that is a safety feature of some kind so folks don't go driving while messing with the ABS computer?
Powering the vehicle off and on again made the ABS warning go away. I could not find any "PROXI alignment" functions – maybe they don't apply to my vehicles?
2014 dodge avenger:
One vehicle i tested with: a 2014 dodge avenger …. just fine.
was able to flash a module update and program a new key with the unit.
try the emulator on: DRB III emulator confirmed working.
2010 Charger:
I tested it on a 2010 Charger under witech and works flawlessly
2006 Jeep Liberty:

2006 Jeep Liberty CRD Limited 4X4
I ordered a witech micropod 2 clone with drb3 functionality.
MicroPod II comes with version 17.04.27 software, drb3 support is not installed automatically but can still be found after install. Says it's good for offline use only, but that should be enough to mess with the TPMS.
All modules except the BCM and ABS computer are still compatible with the DRBIII on the 06's.
This is a working offline Witech. I just got it connected successfully. Software V17.04.27 was installed on a Windows 7 laptop no problem. It did successfully populate the VIN and can read the ECU.
2004 Dodge:
got a 2004 Dodge pickup and under the emulator worked perfectly.
2003 PT Cruiser:
Basically no other modules other than the Engine, work. I cannot connect to the transmission, ABS, VTSS, SKIM, radio, cluster, etc. But everything in the engine module can be tested, actuated, etc.
Then luckily for me, I really only needed the DRBIII to write the Pinion factor for manual transmissions, which is conveniently in the 'engine' part which works.
Maybe I really need to invest in an older VCI pod so that everything else works.
Chrysler after 2003:
Micropod 2 with wiTECH only works for Chrysler made after the year 2003
old Chysler 1997 – 2004 (2005):
Micropod 2 work well with DRBIII emulator for old Chysler the year 1997 – 2004 (2005)
8. wiTECH MicroPod 2 FAQ
Q1: wiTECH Micropod 2 Chrysler VCI can working with internet?
A2: Yes, witech micropod ii can using with internet, the Turkey version can not using internet.
Q2: Does this Mopar micropod 2 support online programming?
A2: Yes, witech scan tool support online programming with online dealer account .But Turkey version 100% can not programming, because can not using internet.
Q3: Chrysler witech micropod 2 vci Can connect with wireless?
A3: Sorry, now the chrysler witech micropod ii can not connecting with wireless, maybe in the near feature will have wireless Chrysler witech micropod 2.
Q4: The Micropod 2 support DRB iii function?
A4:  Yes, vxdas.com offer 2 version witech micropod 2, both with a quality and support internet connected .clients can choose the one with DRB iii function software HDD if they need.
Q5: The Micropod 2 can testing new vehicles?
A5:  Yes, chrysler witech micropod ii software can Synchronize update, this makes it can testing the new vehicles. The Turkey version software is V14, can not work with new vehicles.
Finally ,vxdas also offer others hot sell car diagnostic software free resource ,pls click:
http://blog.vxdas.com/category/software-download-free/
Professional Diagnostic Solution & Service Supplier
Website:www.vxdas.com
Follow Us To Get More Free Resource
www.facebook.com/groups/vxdas/