Where to get Porsche PIWIS 3 hardware with latest Porsche software only at a low price? here recommend PIWIS 3 with 256G SSD software .piwis 3 with porsche v38.90 software, professional porsche tool for Porsche diagnosis and programming, supports old and new Porsche from 1996 to 2020.
Porsche PIWIS 3 with V38.9Software overview:
Dual system , V38.90 without engineering software, V38.20 with engineering software, both can be use, choose the one you need.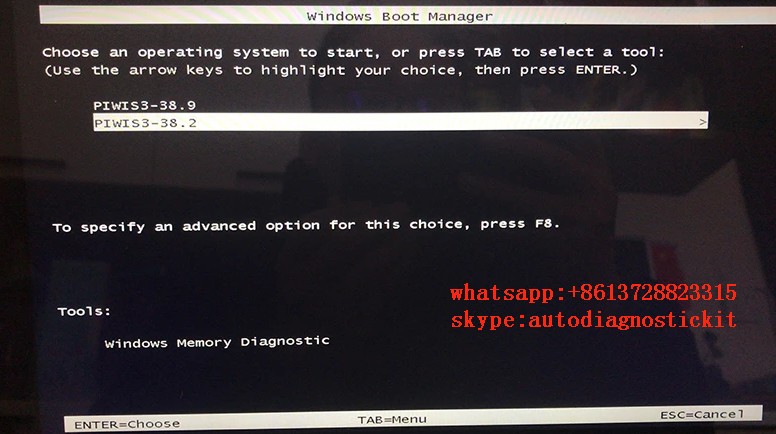 Supports both offline and online programming, but for online programming need dealer account and certificate.
Connection: USB
Windows requirement: WIN 8 64 bit
Porsche PIWIS 3 Functions:
Read/clear error code
Catch data stream
Computer programming match
Component test
Maintenance information consult
Components site drawing
Wiring diagram
PIWIS 3 Supports Car list
All Porsche from 1998-2019:
Porsche 911(997) (991)
Boxster/Cayman (987)
Cayenne up to MY 2010
Cayenne from MY 2011
Panamera
Especially the latest models:
Paramera (971) 2018
Caynenne (92A) 2018
Macan (95B) 2018
911 (991) 2018
and other old models
Mul-ti language :German , English, US English, French, Italian, Spanish, Japanese, Chinese, Russia, Portuguese, Nederlands
Check Piwis 3 software free download .
VXDAS, focus on OBD tools since 2008!
Join groups to share more free resource!
Groups: https://www.facebook.com/group/vxdas/
whatsapp: +8615361020853
Skype: autodiagnostickit
Email: sales007@vxdas.com