If you would like to find a powerful vag tool whcih supports fault code reading, DTCs clear,coding control module paring, matching, hidden flash etc. VCDS HEX V2 cable is higly recommended.V-CDS HEX-V2 cable supports passenger cars of VW / Audi / Seat / Skoda/Bentleyfrom 1990 to currnet, Windows-based Diagnostic Software V20.4.1, multi-language, is compatible with genuine software, updatable online  lifetime.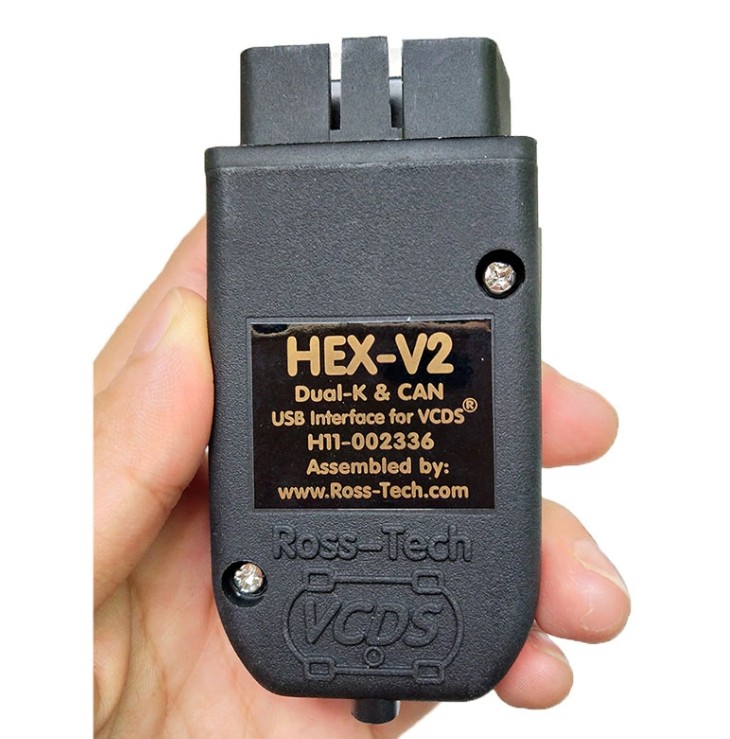 VCDS HEX V2 Cable Overview
Software Version: V20.4.1
Hardware version: 19.6.1
Multi-language:English, French, German, Chinese, Russian, Italian, Czech, Hungary, Spain, Portugal, Sweden, Netherlands, Russia
Vehicle list: Audi, VW, Seat, Skoda
Operation system requirement: Windows 7 or newer
High Quality IC chips: FT232RQ ,Double 16V8B ,ATMEGA 162 ,Double 9241 chip  …etc
Updatable, need loader.
Latest Lodaer version: V1.15.1
Unlimited VIN version
With VCDS HEX V2 cable what we can do?
1.Gain factory level access to all systems in cars from 1990 through the current model year
2.Scan for and clear DTCs with 19,000+ fault codes decoded into plain text
4.Alter settings through module coding accessible only by factory level tools
4.Perform various country-specific modifications to your car (remove seat belt chime, enable gauge test/needle sweep, enable lap timer, operate windows and sunroof with remote, and much more)View and log live data
5.Reset service reminder
6.Perform built in tests and calibrations normally reserved for factory level tools
7.Diagnose real failures instead of swapping parts.
Note: supports diagnosis for some modules of Porsche as well, but not support after sales.
VCDS HEX V2 Cable with high qaulity Chips PCB Layout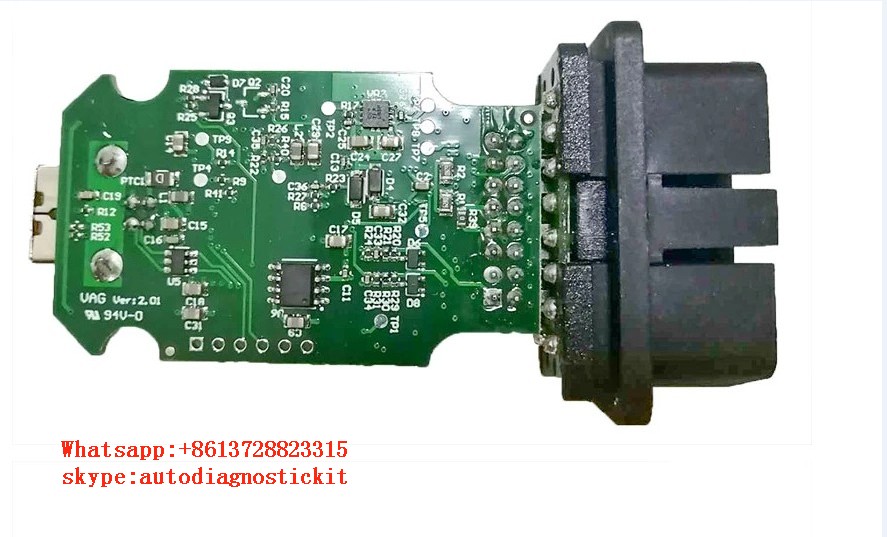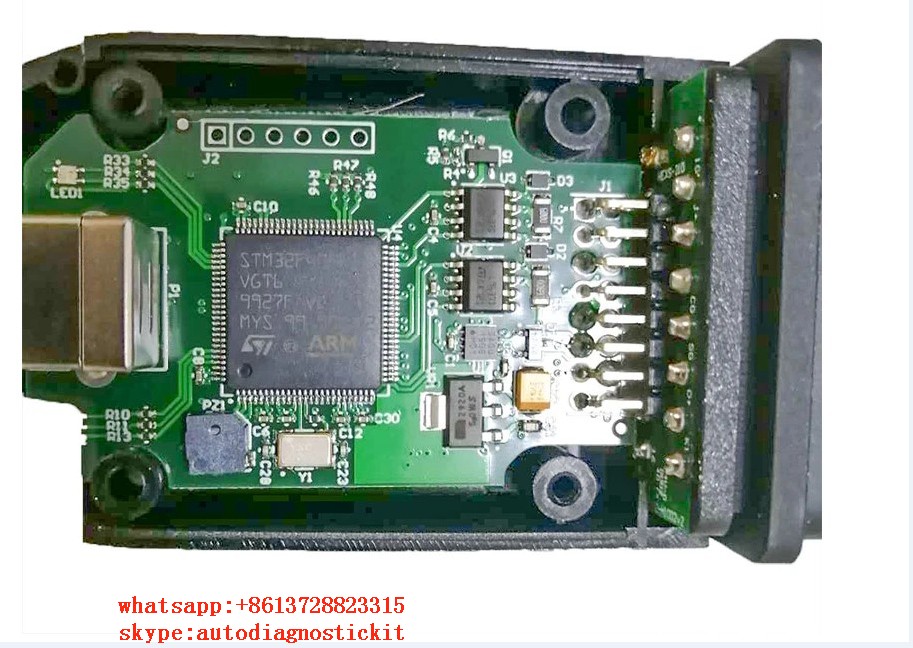 Ready to ship on vxads.com