JDiag M100 motocycle diagnostic tool is VXDAS ne arrival, new gengeration handheld moto scanner, supports all major manufacturers like Kawasaki, Yamaha, Suzuki etc diagnostic function,helps the technician to diagnose problems and make repairs faster. M100 motor scanner comes with dual system detection, is not only motorbike scannner but also battery tester.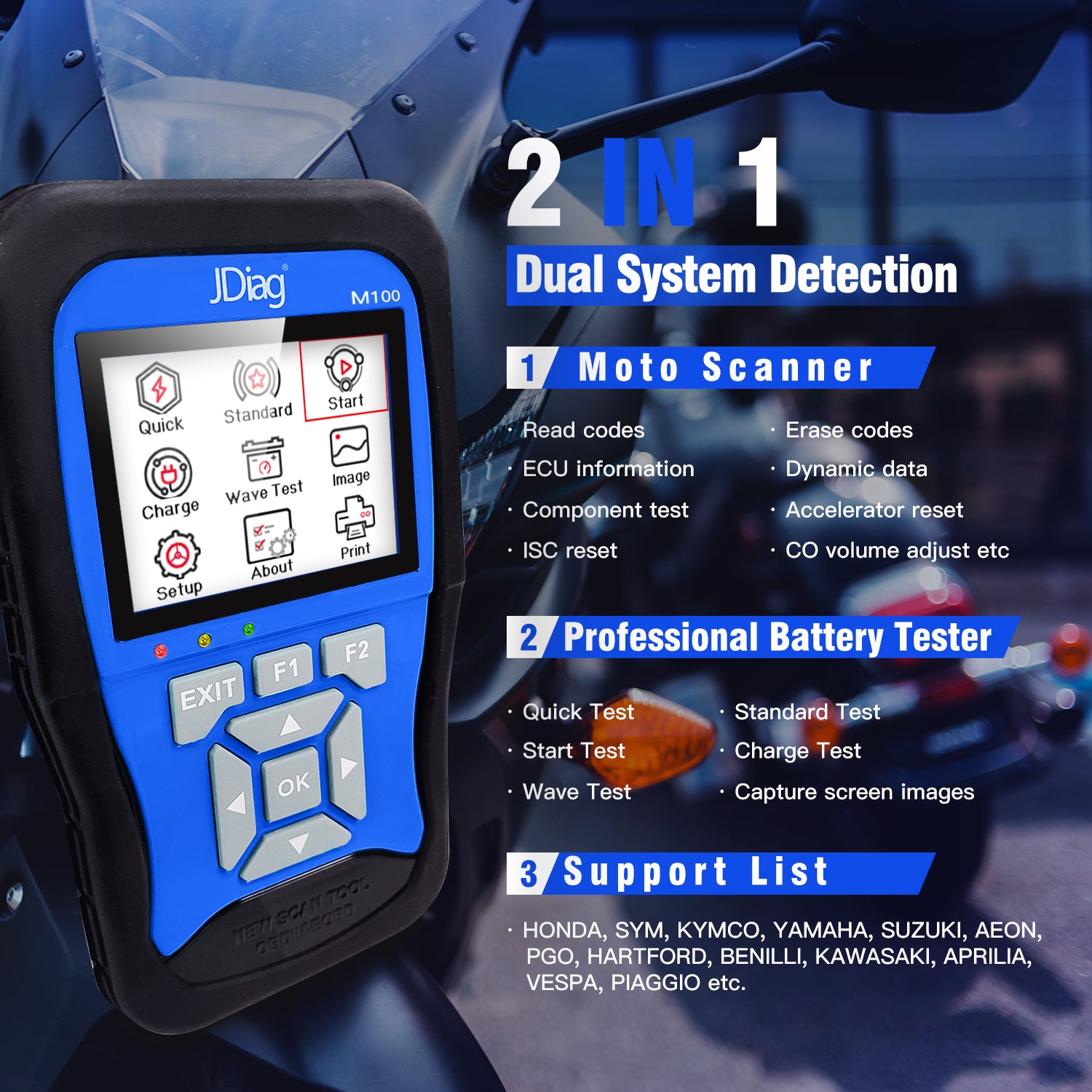 With JDiag M100 What Can We Do?
JDiag M100 allows the technician to perform factory service procedures such as re-setting the service light, encoding keys, unlocking the immobilizer and configuring the immobilizer/alarm, making injection adjustments (COTrimmer), adjusting the throttle valve position sensor(TPS), re-setting auto adaptive parameters, and making idling adjustments. Many common procedures are written into the tool so the technician can follow them (injectors, ignition, coils, fuel pump, etc.).
The tool shows live data, displays ECU data, reads stored faults (history) or live data (RPM, battery voltage, throttle angle).
1. Read system information
2. Read data stream
3. Read fault code
4. Erase fault code
5. Freeze data
6. CO idle speed adjustment
7. Actuators test
8. ABS system test
9. Trouble shooting guidance
10. Tire pressure system test
11. Anti-theft system test
JDiag M100 Moto Scanner Overview
Update: via USB
Connection: OBD Port
Multi Languages: English , Chinese, Thai, Indonesian, Vietnamese, Spanish
Support Motorcycle List: OBDII, A-EON , A-PPRILA, B-ENELLI , H-ART-FORD, H-ONDA , K-AWASAKI , K-T-M , KY-MCO, P-GO, PIA-GGIO, SU-ZUKI, S-Y-M, VE-SPA, YA-M-AHA.
Specifications:
Power: DC10-15V
Operating Current: 250mA
Storage temperature: -10 C to 85 C
Operating temperature: 0 C to 70 C
Humidity: <90%
Upgrade Ports: USB port
Communication ports: COM port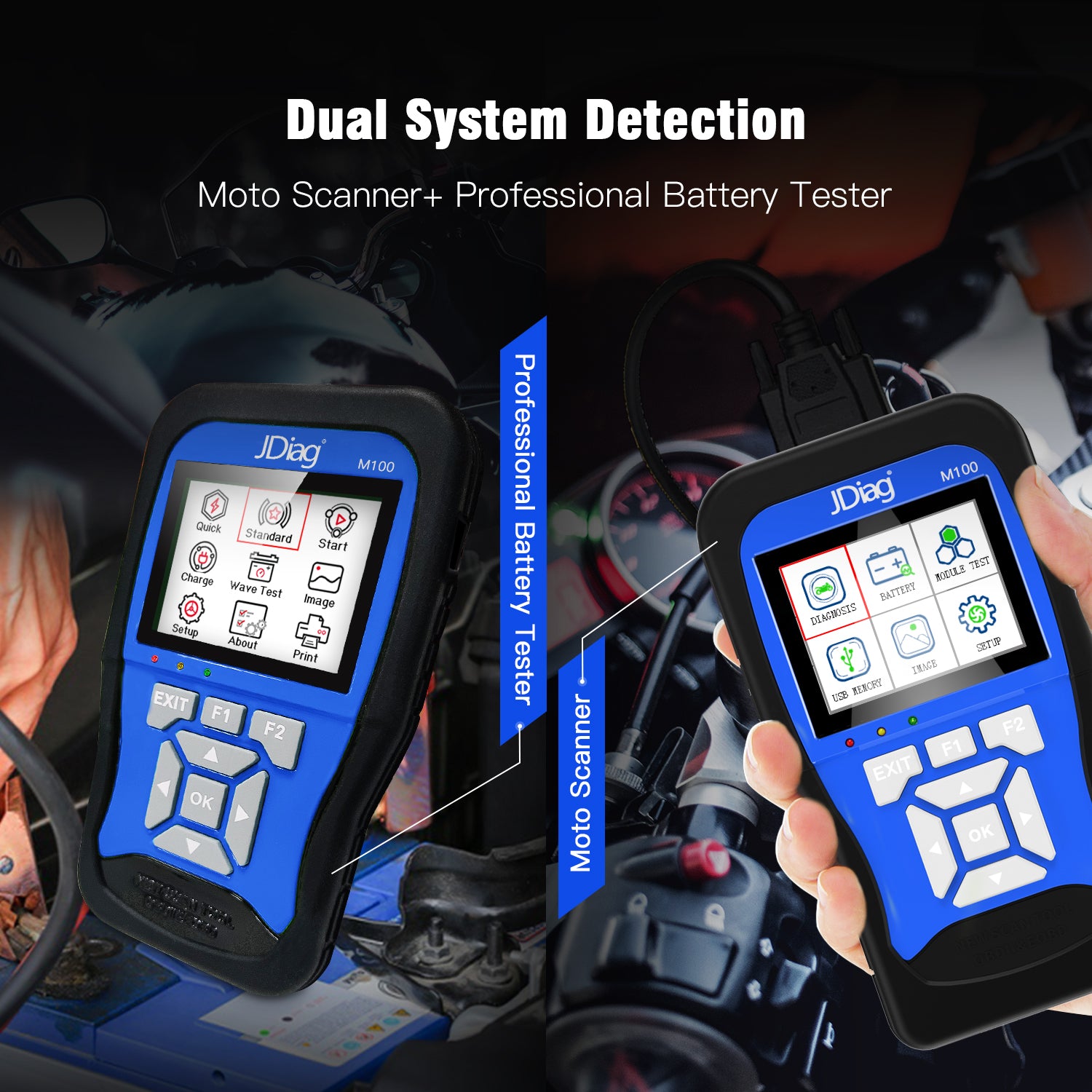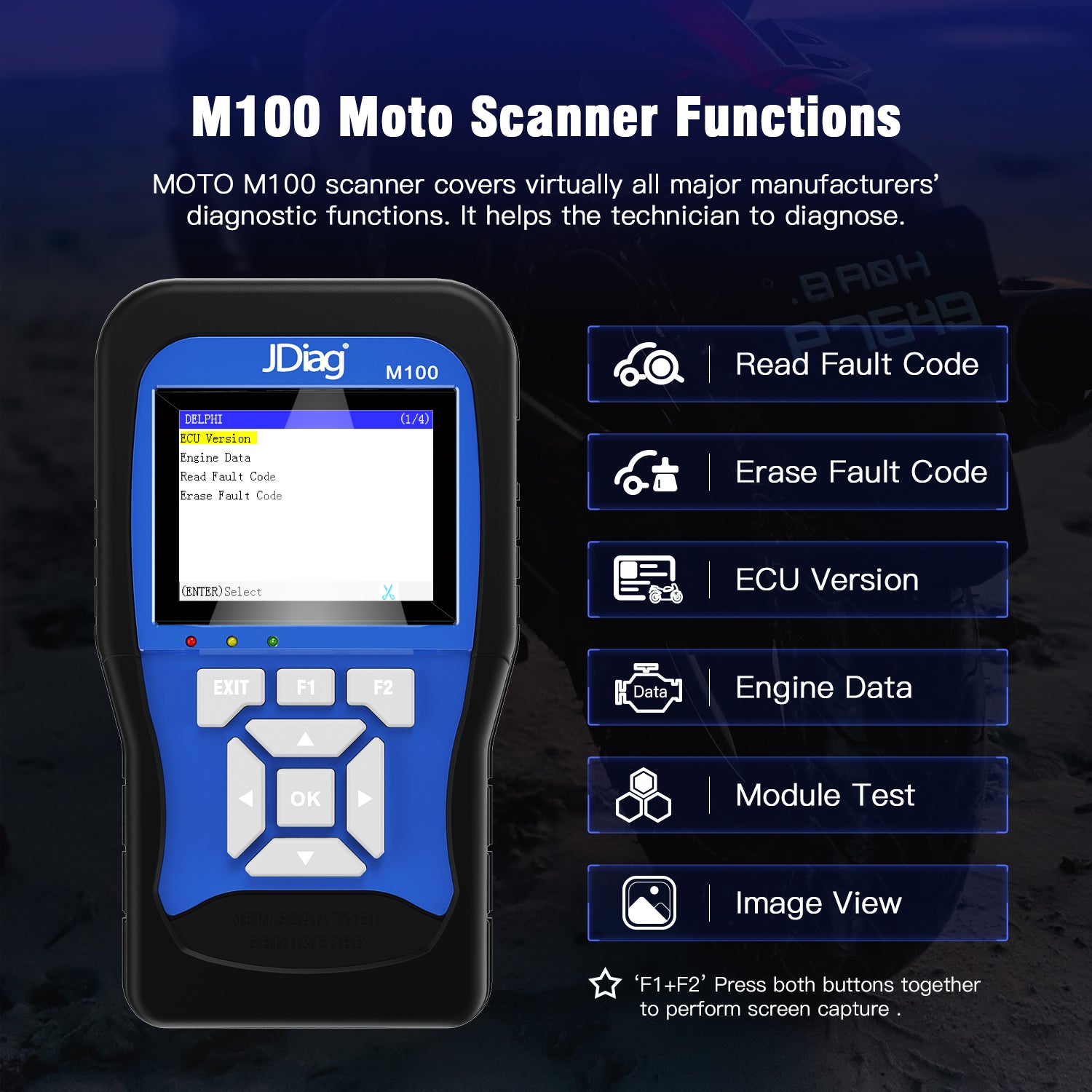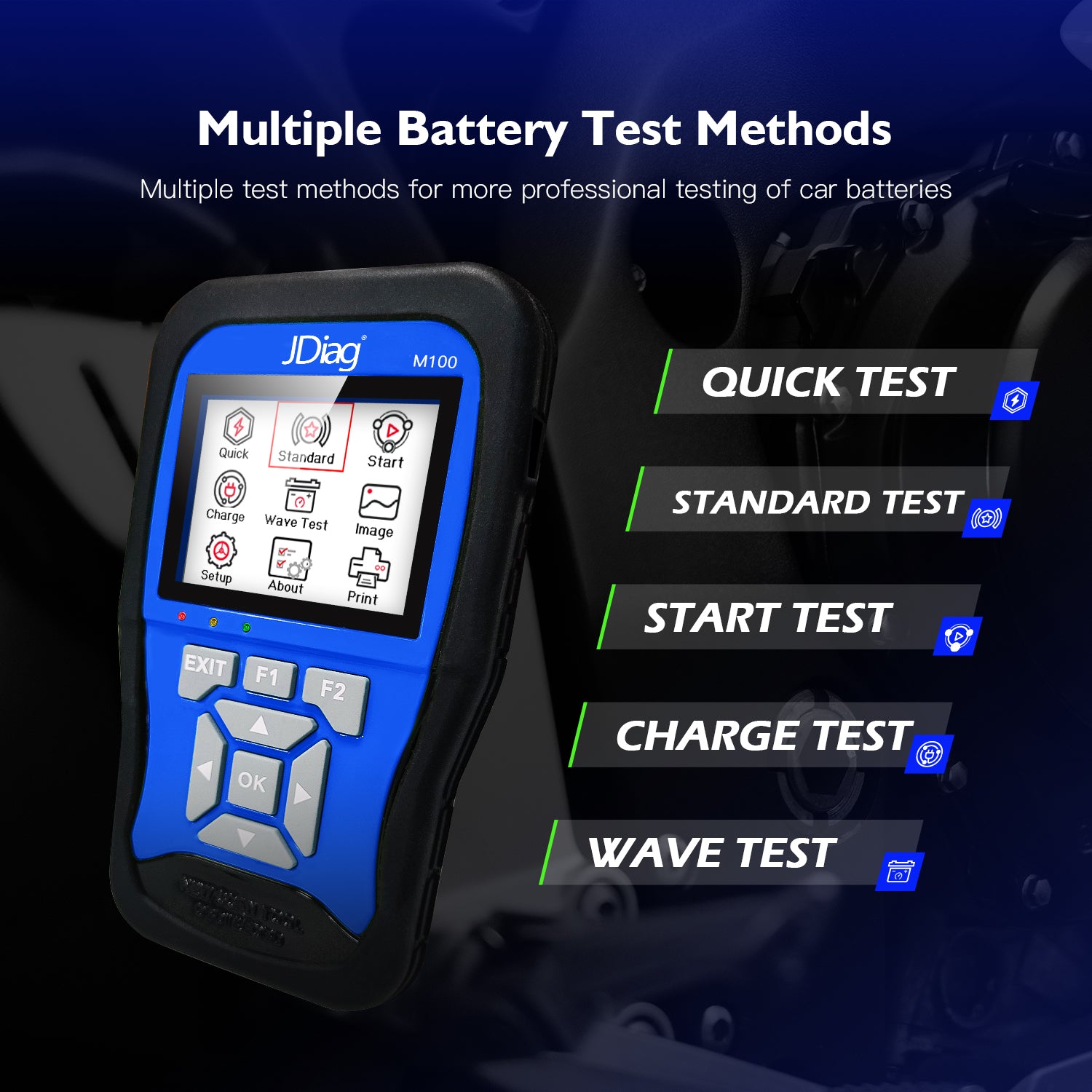 You may be interested in OBDSTAR X200 Pro2 oil reset  tool
VXDAS, focus on OBD tool since 2008!
Join group to get more free resource
Group: https://www.facebook.com/groups/vxdas/
Website: www.vxdas.com
Whatsapp:+8615361020853
Email: sales007@vxdas.com