MPPS V18 China/EU Clone Review
This articles list 3 reviews from MPPS V18 China Clone users. Hope it will do good to your buying choices.
Review 1
Hello ,here i will share some experiences about MPPS V18
This module adds support for advanced functions on Marelli ECU's. MPPS covers a range of controllers including M3.8, M5.9, ME7xx, MED9, MED17, EDC15/16/17, Delphi, Siemens, Marelli, Delco, Sagem, Trionic and many others…
review on MPPS V18 cable:
The cable is a nice quality OBD male cable, it looks like many ones, but it's a true EU Clone MPPS V18 fully open (Tricore, MultiBoot, OBD). Tricore cable adaptor looks like many ones too, but very well made!
The tool is clone, but med17 edc17 are no problem, the tools are a 1:1 of original, original software no cracks or loaders etc
review on MPPS software
MPPS V18 success:
Med17.x.x works no problem
med17 edc17 are no problem
its working perfectly. All modules are open including tri-core
For all TC, 1797 included its auto read/write
I have tested on 6F3.
Read/Write all Micro, flash and eeprom via OBD.
Very fast and stable tool.
If can not extract password it is useless.
buy few time ago that MPPS V18 to work on Tricore ECU.
BDM/Tricore frame is soo nice. High grade aluminum, good weight, nice top plate, tight shafts and good probes!
have just manage to read via obd with multiboot function a Bosch ME7.9.10 from Fiat Punto T-JET 1.4 turbo … This tool is the only one that can read from obd this ecu …..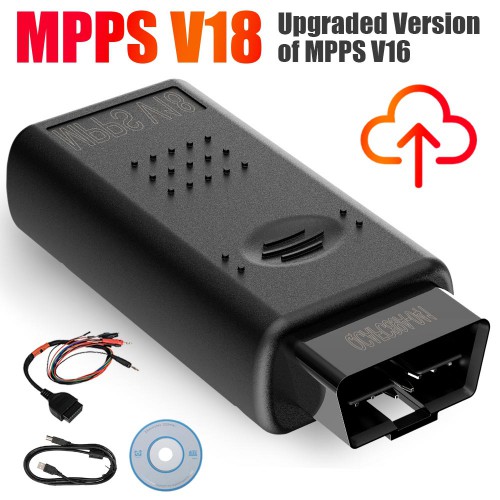 Review 2
I have a MPPS v18 Chinese cheap clone and it works fine.
It works with Windows 7
I have seen some talk about MPPS pcb (different colours) and tried to find out whats the different between eu or china tool.
Personally, the color of the pcb plays no role at all. A red car is also not necessarily faster than a black car.The color of the board could also be an advertising gag, so vendors can sell things just at another price. The colour of the board makes no direct difference, that's missing the point. It simply points out that it is that type of euro clone, kinda like a trade mark
I'm using it to save Kess tokens.
So far….its worked on everything l have tested on.
edc16 obd 'renaults' tricore pcr2.1ok
edc17c10 ok
boot volvo edc17cp22 ok
marelli 6o2 multi k-line ok
and some others. ok
I did all cars no problem. It can even write full flash to EDC1616 Opel
It's reading my alfa romeo EDC16C39
erfgdfgds is offline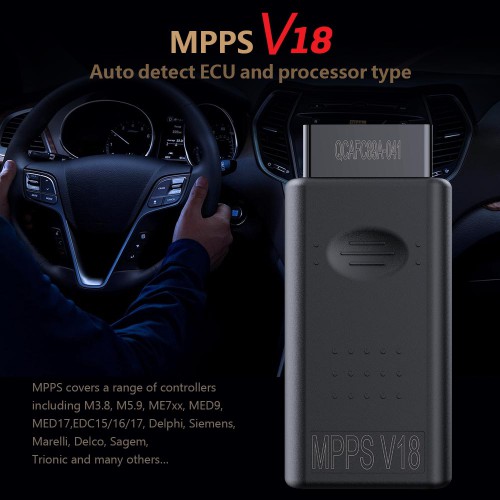 Review 3
Astra h 1.9 tva off OBD and Zafira B 1.9 EGR off OFF ok, just choose read all( where avaible)
simos pcr 2.1 R/W obd ok
was unlocked few months ago with ktag
ME7.3.H4 boot mode read /write full OK
Peugeot 807 ECU DELPHI DCM 3.5 READ OBD OK
MED17.4 peugeot 207 read write ok
Citroen c5 DCM3.5 read write OBD ok, checksum ok
Opel cdti 1.7 ecu Denso R/W ok
Linea 2011 Marelli 6F3 read/write OBD Trought K-line, ( FG 54 read only flash trought CAN)
VW PCR 2.1 work v18 clone no problem
read and write on bench
Fiat Scudo as (Peugeot 3008) 2.0 HDI Delphi DCM 3.5
R/W OBD/CAN (CRC=OK) = OK
Fiat Stilo IAW6JF.P3, through OBD, mpc and eeprom read write for immo-off, all ok.
multyboot OBD
Ford Fusion 1.4 TDCi Siemens Sid 804 R/W OBD CAN = OK
DENSO_SH7058_OPEL
cdti zafria B z17dtj 2010 kw 108–81
worked for me..also astra J on 2011 with Denso 1.5mb
MPPS V18 EU
It works perfectly with PCR 2.1
Read written FLESH + MPC + EEPROM fiat marely 6f3, OK through OBD.
There are few tools that read-write EEPROM marely by OBD.
OBD-flash reading 3min 20 sec., 45 sec-writing.
MPC and EEPROM read OBD-20 seconds, 20 seconds writing (multyboot OBD) .A very strong and stable tool.
Ecu Selection = Volkswagen Passat 2.0 TDI Siemens PPD 1.X
Bosch Hardware Number: 03G906018CD
Vw Software Number: 03G906018CD
System Type Number: R4 2.0l PPD1.5 G
R/W OBD/CAN = OK
Ford Fusion Style 1.6 TDCi Bosch EDC16C34–2
Software Number 1 : 1037377399
Software Number 2 : 1037377399
Ford Hawdware Number : 9653239880
Ford Software Number : 5255A56D10
Ecu Type : BOSCH EDC16C34/2.2
R/W OBD/CAN = OK …. after write not error OBD scaner.
Crafter 2009 EDC15C54 don't work
You may also have interest in:
How to download and install MPPS v18.12.3.8 software?
Professional Diagnostic Solution & Service Supplier
Follow Us To Get More Free Resource