Porsche PET2 is electronic parts catalog for Porsche covers newest and fullest information on the original numbers of spare parts, accessories and accessories for Porsche cars from 1950 to 2020, Porsche parts catalog PET2 information including entering VIN number of the machine and carrying out a filtration, defining on VIN model and modeling year and search of application spare parts. VXDAS provide latest Porsche V565 PET 2 software installation service.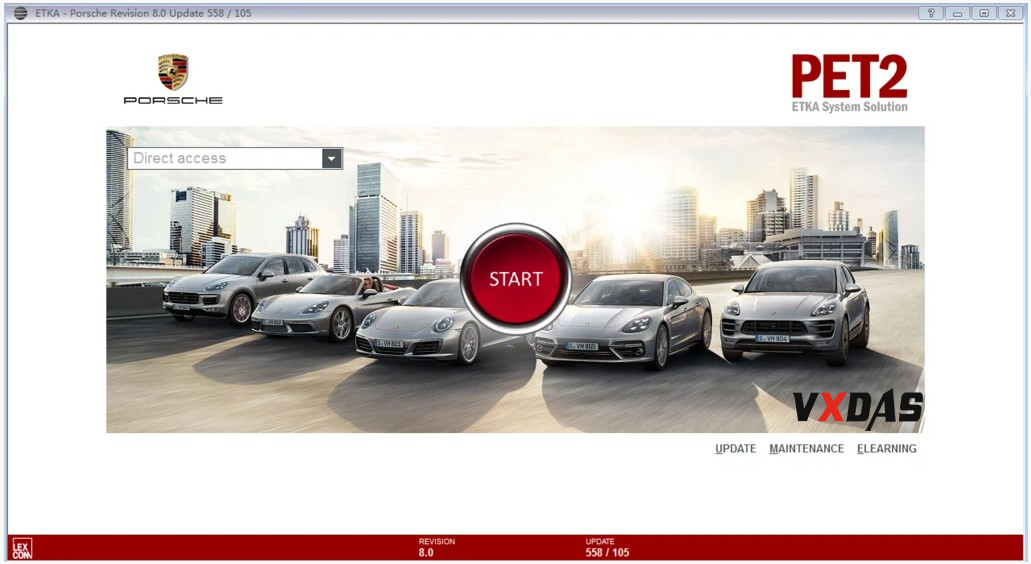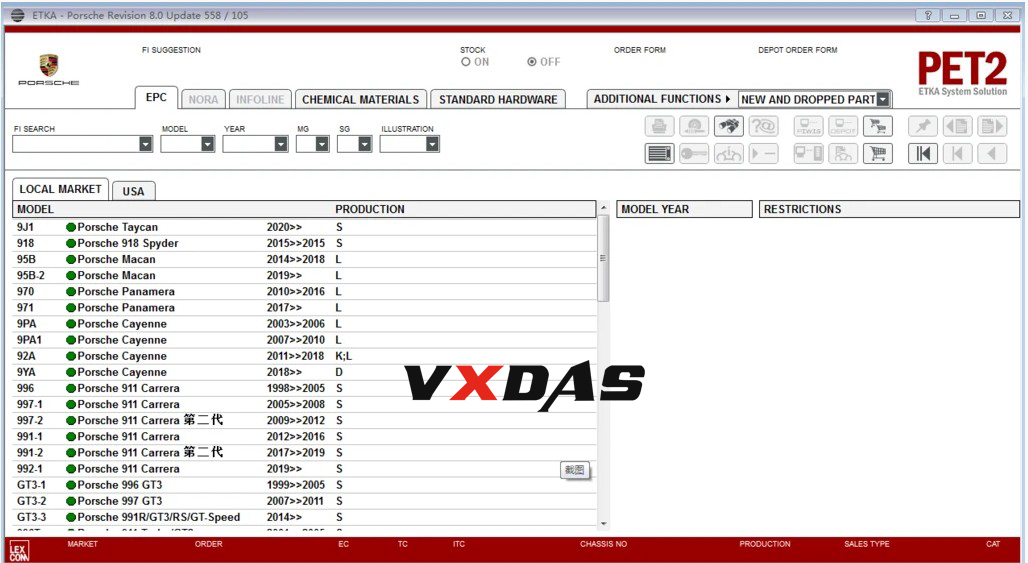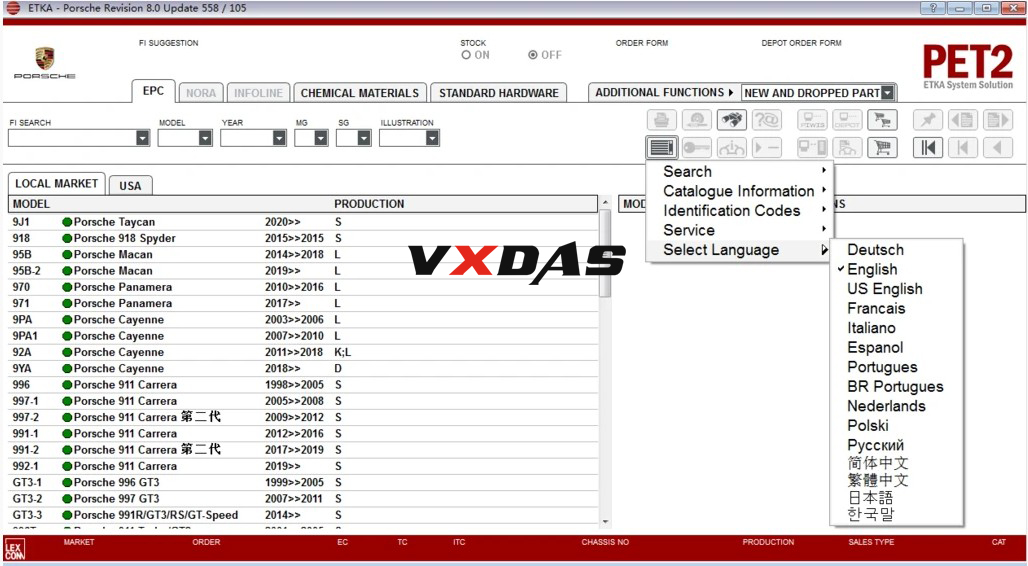 Porsche Parts Catalog PET 2 V8.0 Overview:
Latest Software version: V2020.7 Porsche PET2 565 V8.0
Operation system requirement:Windows XP/ 7/10
Size:1.55G
Supports Multi-language
Porsche Parts Catalog PET2 V8.0 Description
Electronic spare parts catalogue Porsche contains the full information on spare parts.
The  Porsche parts catalog allows to enter VIN number of the machine and carries out a filtration, using it, but thus number of a body is not taken into account, that is the program Porsche will define on VIN model and modelling year (using first 11 symbols VIN), the rest should be chosen independently. It means, that the program Porsche easy digests VIN numbers with thought up last figures that can lead to to mistakes in identification of units.
In the program there is a function of search of application spare parts, she allows to search application of a detail, and also the information concerning to replacements and returnable parts, the information about "fractional" the deputy. At work with the given catalogue, it is necessary to pay special attention to various footnotes and notes, and also if necessary to look in lists of fractional replacements and V, S and P-page more often to not receive a detail which you did not wait. The price-list is delivered separately either on CD, or on several diskettes.
Porsche piwis 2 software free download here
VXDAS, Focus on OBD tools since 2008!
Join groups to get more free resource!
Group: https://www.facebook.com/groups/vxdas/
Whatsapp:+15361020853
Skype: autodiagnostickit
Email: sales007@vxdas.com