SIGMAPROBE "Safety Design" Introduction:
Why is Safety Important during Circuit Testing?
Troubleshooting electrical problems is a frustrating task for most mechanics, the most electrical problems are caused by low voltage (or no voltage), excessive resistance, or a loss of continuity.
But the fact is that, we might often meet the problem caused by the accidentally shorting out a hot circuit and damaging the wiring, PCM, or other onboard electronics, or starting a fire during the automotive electrical systems test & repair processing.
Therefore, safety is always an important consideration when working on automotive electrical systems. It's not only electrical system safety, also considering about the circuit tester & mechanic's operating safety more over.
That's why we want to offer you—— SIMGAPROBE CIRCUIT TESTER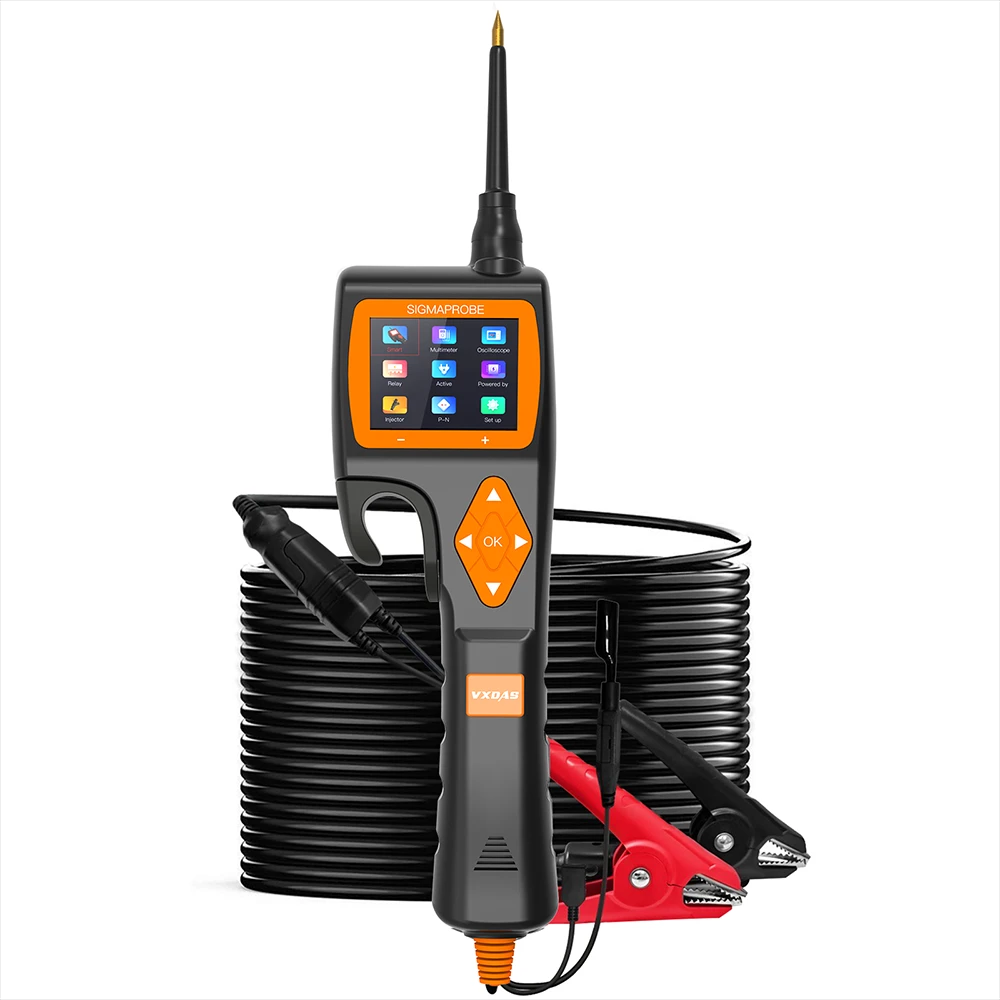 How does the SIGMAPROBE guard working safety during circuit testing?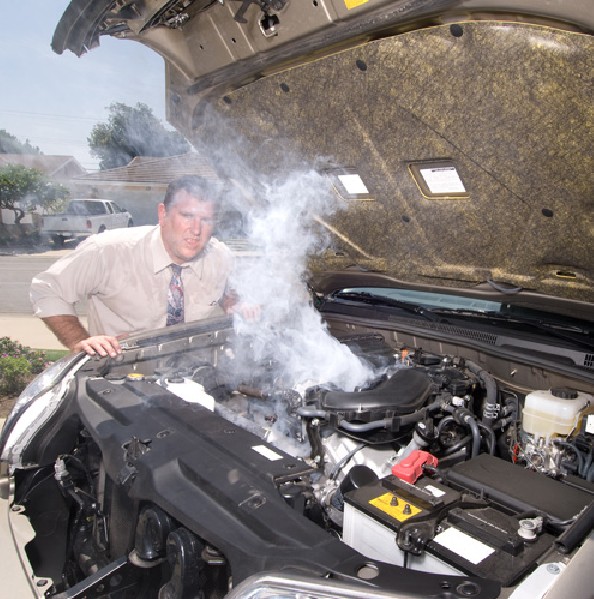 "SAFETY POWER SUPPLY"
The 0-5V power supply function prevent your component be damaged by voltage when testing it, airbag sensor. It is useful when checking the wiring to the ECU/ECM. After you check the sensor with a Multimeter, if there is still a problem, you can simulate the voltage output by the sensor to verify the wiring to the ECU.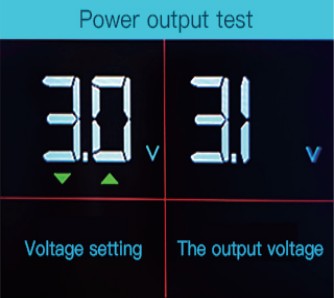 "WIDE RANGE MEASUREMENT VOLTAGE"
"9-30V working voltage"
SIGMAPROBE Support 9-30V working voltage, not only make the SIGMAPROBE application for Motorcycles, Cars, Trucks, RVs & Boats. Also prevent the circuit tester will not be damaged by high voltage.

"SIGMAPROBE SOILD WIRE WITH HIGH QUALITY "
"70mm Copper Core" & "Alligator Clip with Whole Wrapped"
SIGMAPROBE 6 Meters strong test cable which comes with 70mm copper core for more amp Current load. Avoid high temperature heating during the test process to cause the wire to burn. Alligator clip with whole wrapped, more safety for high voltage circuit testing work.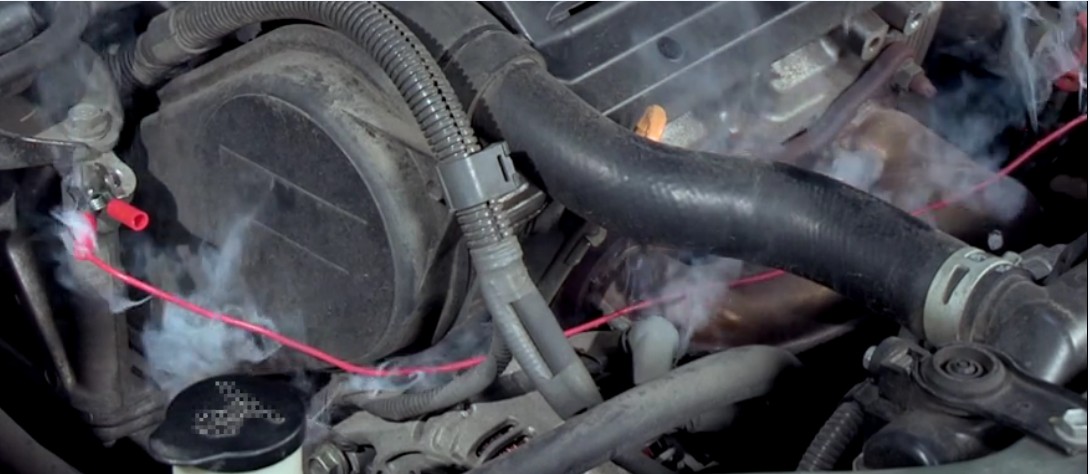 "Double Insurance"
1.SIGMAPROBE Short-Circuit Automatic Protection
if current overloaded, its internal circuit breaker system will automatically tip for protection. The circuit breaker monitors this tool at all times. As an essential safety measure to prevent overload, it is a very practical function.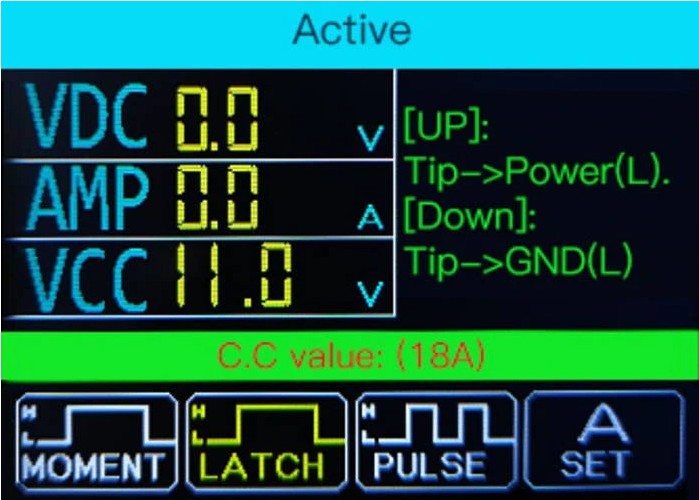 2.Fuse Protection
Equipped with a 25amp fuse in the auxiliary grounding lead, which can be protected when the device is short-circuited or overloaded.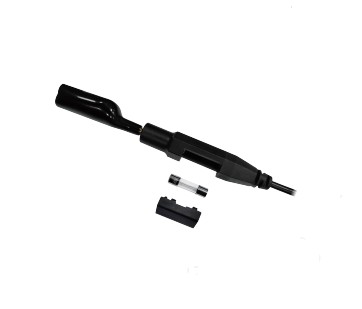 "Positive & Negative Protection"
When SIGMAPROBE circuit tester connect mistake to Positive & Negative of component or electrical system, power supply will stop working protect circuit tester & electrocal system safety automatically.
With the hybrid car more and more popular, how to check those kinds of vehicles come with a high voltage battery electrical problems need better solution urgently. how to check the voltage & resistance problem safely is more & more important now. If you need those solutions, SIGMAPROBE is here now.
People who viewed this article also view:
SigmaProbe The Most Worth Buying Repair Tool in 2021
VXDAS, focus on OBD tools since 2008!
Join groups to get more free resource!
Group:https://www.facebook.com/groups/vxdas/
Website: www.vxdas.com
Whatsapp:+8615361020853
Skype: obd2motor
Mail: sales007@vxdas.com