SVCI ING:the Latest and Best Nissan OBD2 Scanner
SVCI ING is the best Nissan diagnostic tool in the market and is on presell in www.vxdas.com now. All the orders will be shipped out in June,2020.
SVCI ING Basic features: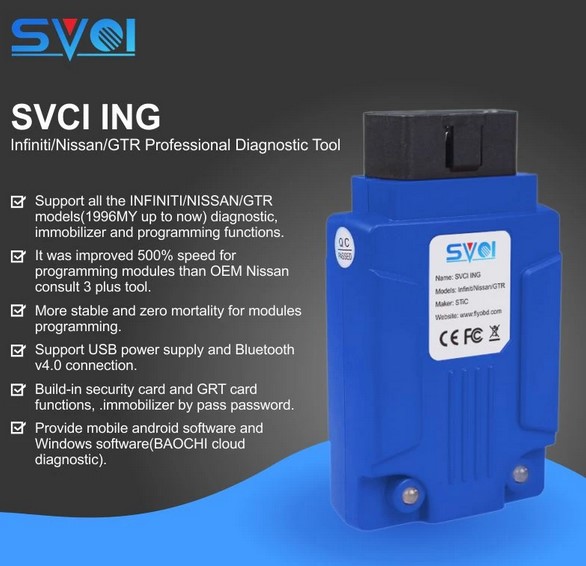 Support car models:all the INFINITI/NISSAN/GTR models(1996MY up to now)
Functions:diagnostic,immobilizer and programming functions
Power supply mode:USB
Connection:Bluetooth v4.0
Software:Android and Windows(BAOCHI cloud diagnostic)
SVCI ING Hardware:Integrated with the INFINITI/NISSAN/GTR OEM NISSAN consult 3 plus hardware suite.
Highlights:
1.More stable and reliable for modules programming
2.Faster than previous competitor:It was improved 500% speed for programming modules than OEM Nissan consult 3 plus tool
3.Smarter cloud software that require less performance ability
4. Convenient to carry, small but complete in every detail.
Why you should have SVCI ING as your Nissan obd2 scanner?
I would say that's because SVCI ING is a perfect integration of wisdom,super price and performance.
You can hardly find a better Nissan disgnostic tool as SVCI ING does.
1.Perfect integration:Build-in security card and GRT card functions ,immobilizer bypass password.
2.Very fast for Modules Programming:It was improved 500% speed for modules programming than OEM Nisan consult 3 Plus and 0 morality for modules programming.
3.Support ECM,TCM,blank ECM,blank TCM,ABS,VDC…etc modules programming.
I know it may be a little difficult to understand so many terminals.To put them frank, if you own SVCI ING to diagnose your Nissan vehicles,you can save the trouble of memorizing the immobilizer passwords. I just don't like I have to keep notes when repairing Nissan vehicles. That kinds of resembles school homework. So for that fake,I will definitely pick SVCI ING. It will have better memorizing cards for these stuffs so I can focus my mind on more important stuff.
Besides,compared to its prevous peer,SVCI ING excel in programming moduels. I just want to waste my time in waiting data coming out. To make it easier to understand, the best Nissan obd2 scanner in the market is SVCI ING. Let us try a small guess–How much a SVCI ING is?
You can check your answer in our website: SVCI ING

I also like its  versatile wit in all kinds of module programming. That means I can save much from repairing all kind s of modules in all-in one nissan obdii reader. I can save a lot money from that.
SVCI ING vs Nissan Consult 3 Plus,which one better?
| | | |
| --- | --- | --- |
| Item | SVCI ING | Nissan Consult 3 Plus |
| Picture | | |
| Programming times | About 3 minutes | About 15 minutes |
| Programming mortality | 0% | 0%> |
| Immobilizer functions | Immobilizer bypass password | Immobilizer with password |
| Security card functions | Build-in Security card functions | Need to purchase |
| GRT card functions | Build-in GRT card functions | Need to purchase |
| Support the model years | 1996 years up to now | 1996 years up to now |
| Mobile android software | Contains | Null |
| Bluetooth | Contains | Contains |
| Software Update | Automatic online upgrade | Uncertain update |
Conclusion:
SVCI ING can save you money ,energy and have better car model compactibility.
As you can see from the picture,if you purchase SVCI ING,you can save the money of purchasing Security card and  Build-in GRT card. Let alone the trouble of memorizing Nissan Immobilizer passwords.
But reason I srongly recommend this nissan obd2 scanner is that it can e upgraded automatically. That means it is more powerful to support more latest nissan vehicles. Considering that nissan is the 4th biggest car manufacturer in the world, I think car model compactibility will matter so much.
What SVCI ING BAOCHI Cloud Diagnostic Software can offer for you?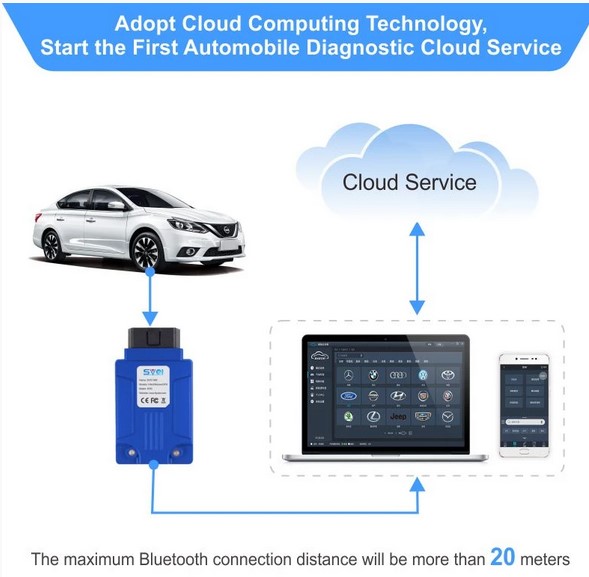 Let us compare the BAOCHI cloud software and Traditional cloud software at first.
BAOCHI cloud software vs Traditional cloud software
| | | |
| --- | --- | --- |
| Item | BAOCHI cloud software | Traditional cloud software |
| Mobile android software | Contains | Contains |
| Mobile software size | About 54MB | Above 1GB |
| Windows platform software | contains | Null |
| Windows software size | About 74MB | Null |
| Mobile storage | Below 100MB | Above 5GB |
| Update method | Automatic online updates | Manual updates |
| Connection method | Bluetooth | Bluetooth |
| Covers models | 80% brand in the market | 80% brand in the market |
| Contains special functions | Yes | Yes |
| Data live shows method | Form and Graphics shows | Form shows |
| Operation process | Smarter and simple | Tedious |
Conclusion:
It is the First Automobile Diagnostic Cloud Service which adopts Adopt Cloud Computing Technology.
Howerer,
it is very user-friendly.
Faster and easier to install the BAOCHI software
less storage space required
Real-time Update
Automatic online upgrade
Simple design, suitable for mobile and computer terminal
Suitable mobile android and windows platform
Besides,the signal is quite reliable. The maximum Bluetooth connection distance will be more than 20 meters. Now you can have no worries in connection.You can have your repair work in your workshop/basement while your terminal like computer may be at your bedroom.
It will be join in Intelligent speech technology and Al technology in the future, Free your both hands and mind,let   SVCI ING become your nexe nissan obd2 scanners assitant.
Package List
1pc * SVCI ING for Nissan/Infiniti/GRT Dagnostic Tools
1pc * 16-14 Connector
1pc * USB Cable
1pc * CD software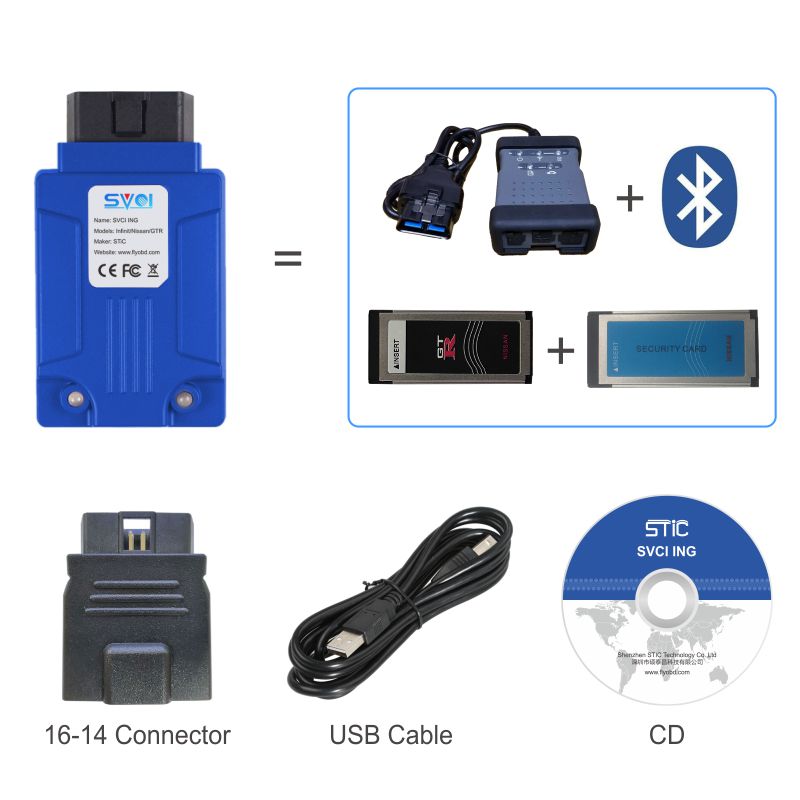 Professional Diagnostic Solution & Service Supplier
Follow Us To Get More Free Resource