Sometimes your BMW ELV system may show your a yellow or red sterring lock light, that means that this system may have a fault.Here lists best 3 BMW ELV Emulator in 2020.
I will recommend the following tools:
3.XHORSE VVDI MB Mini ELV Simulator
Let us explain them one by one.
1. for CAS2 CAS3 CAS3+ all E-series Steering Lock Emulator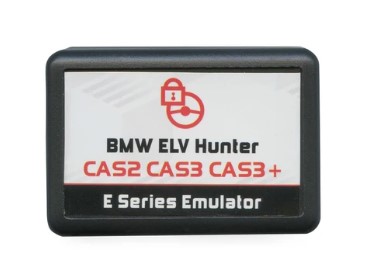 Price:
Support car models:CAS2 CAS3 CAS3+ all E-series BMW vehicles
Functions: This emulator is used for all steering locks of BMW E series, can also be used for MINI, plug and play, without programming.
Package List:
10pcs * BMW ELV Hunter for CAS2 CAS3 CAS3+ all E-series Steering Lock Emulator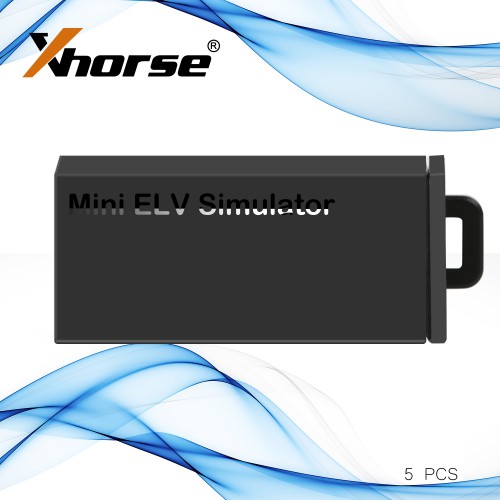 Price:55usd/piece
Supported car models:Support all benz vehicle with w204/w207/w212 directional lock.
Functions:
Most W204 W207 W212 ESL will damage with EIS. In this case, there are two possible reasons and solution:
ESL motor is damaged and need to replace a new motor
NEC chip is locked, theoretically it can be unlock, actually it needs to replace new ESL.
Package Including:1pc x ELV Emulator
How to tell if the ESL is damaged or NEC is locked?
Open VVDI MB Tool software, Click "Check ESL damage" and you will get any of following display:
ESL is working: means the motor is damaged and you need a new full set of ESL motor.
ESL is damaged: need to replace new ESL.
How to replace ESL with VVDI MB BGA Tool?
Step1. 
Erase EIS, then re-write EIS and personalize ESL, finally ESL is synchronized. Note: if you not erase ESL at first, but only personalize ESL, the ESL won't be synchronized.
To erase EIS, both Key password and Erase password are required. 
1) For the key password, you can get it by adding keys.
After input the two passwords, click "Save EIS data" then "Erase EIS"
Now the EIS is full new
Step2. 
Load EIS data
Tick "IR" to write EIS data and "OBD" to write VIN.
Step3. 
Click "Personalize W204 ESL"
Step4. 
Now, the options "Initialized", "TP Cleared" and "Personalized" are ticked, except "Activated"
Insert the original car key then EIS and ESL is in "Activated" status.
Note:
It's hard to buy Mercedes 204/207 EIS and they are expensive. If you have 204/ 207 all key lost, you are advised to use W212 EIS for replacement and the ESL needs to be removed.
3.XHORSE VVDI MB Mini ELV Simulator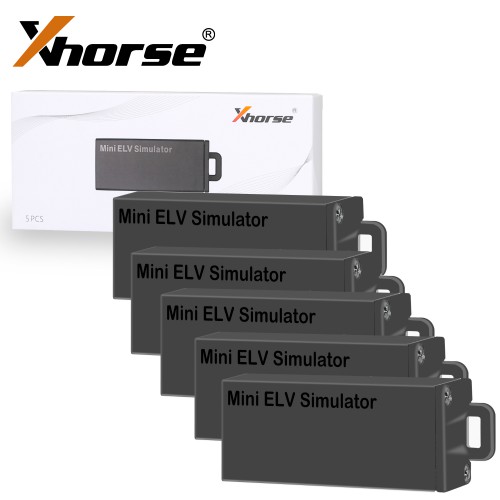 It is the latest version in 2020 and now is avalible in www.vxdas.com.
It is the portable version of XHORSE ELV Simulator since it is only It's dimenson only 42*18*15mm (1.65*0.7*0.59inches), 5 times smaller than the Xhorse ElV Simulator.
Notice:
XHORSE ELV Emulator Renew ESL can replace ESL just in the place where ESL is in.
While xhorse elv simulators need you to use cable tie to make them fixed. Then you can start your repair work.
Price:139usd/5pcs/set
Supported car models:Same as XHORSE ELV Simulator
Functions:Same as XHORSE ELV Simulator
I will definitely recommend you to buy XHORSE VVDI MB Mini ELV Simulator.
Why you need to have a Xhorse MINI ELV SIMULATOR?
 A super mini substitute for the Original ELV/ESL.
 Support all Benz vehicles equipped with W204/W207/W212 directional lock.
 Support directly exchange the directional lock in the position of the original car.
 Emulate the ELV sound of the Original Car.
You may also have interests in:
XHORSE Mini ELV Emulator vs XHORSE ELV Emulator
Professional Diagnostic Solution & Service Supplier
Follow Us To Get More Free Resource