Many auto workshop and beginners try to occupy the key programmer industry. But at the beginning, they have no idea of how to choose an auto key programmer for their own use. Usually they follow up those veteran person to buy what they used before. It may be wrong, because the veteran person have profound resources to earn back. But you are not the same.You need to buy the affordable tool to crate your own business at first. Therefore, it is important for a beginner to choose a cost-efficiency key programmer. Now let me introduce you some useful key programmer.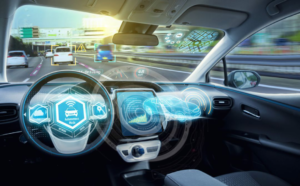 The key programmer can be consisted of 7 elements as follows,
1.Programmer Device
2.Matching Tool
3.High-end Vehicles
4.Special Test Instrument
5.Chip Copy Machine
6.Remote Controller
7.Key Cutting Machine
The key programmer device can finish the chip and CPU data read and write, odometer correction, airbag rest and immobilizer. There are four common programmer devices recommended as follows, Digimaster 3, X-PROG Programmer, CG100-3 and VVDI super programmer.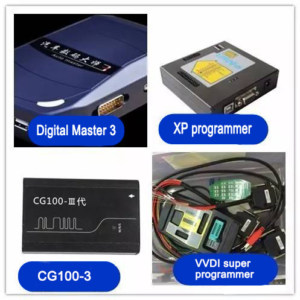 The Digimaster 3 key programmer designed by YANHUA company. As a household brand, it has been already known by most people. The Digimaster 3, Digimaster D3, Key Digimaster are hot sale products. They can realize chips and CPU data reading and writing, odometer correction and airbag reset. All in all, over 80% of Digimaster 3 is almost fool-like operation, even beginners can easily learn in a short time. Furthermore, it can cover full function system after its version upgraded.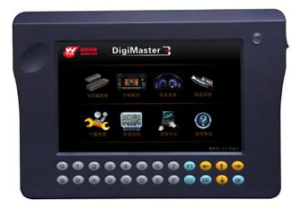 Now the new version Digimaster 3 is different from the old one in term of function and appearance. It works with  various types of adapter. And you can easily achieve odometer correction, Audi decoding, airbag resetting, engine ECU resetting, immobilization, and key programming for Benz &BMW etc.
It contains the advanced technology of programming new keys for BMW and Benz, CAS-BDM reading,writing and resetting. Large numbers of pictures and particular description makes your operation pleasant.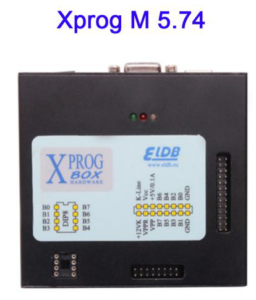 X-PROG Programmer is also called XP in this field. However, You can't buy a genuine XP programmer in China since it originals from abroad, with high price and all English instruction. After that  many Chinese manufacturers start to copy the XP Programmer for their own use and then add the wiring diagram for the domestic cars. After all, its price is relatively not higher than ever before.
Subsequently,there emerged more and more copied XP Programmer in China. It leads to different quality and functions as well as its prices range from hundreds to two thousand.But the most important disparity  is the quantities and stability of CPU type.
A stable XP can solve many problems. If you use a poorly stable XP programmer, data loss is commonplace.It would be much pity that you can't procedure the business instead pay for a loss. So it is  advisable  for you to choose those high price XP programmers and neglect  the cheaper ones.
I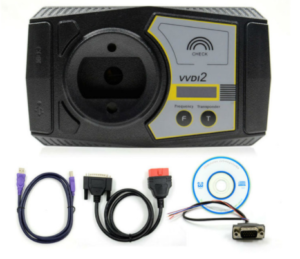 t is the earliest tools for immobilizer by Audi, 4th and 5th generations and Volkswagen. Now it can gradually replace those copied XP programmer. In fact, it turns out to be relatively stable by their most users.Meanwhile, This tool has focused on immobilizer match  for  BMW, Audi and Volkswagen.
Comments: Digimaster 3 has the advantage in odometer correcting, airbag resetting and code reading due to its stability and easy operation. Every step has prompt, like a foolish operation. Whereas, the XP programmer and VVDI  super  programmer do well in immobilizer. Which one is the best depends on what aspect do you want to specialize.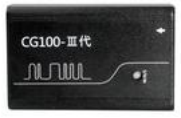 CG 100 PROG III is a powerful programming operating a variety of chips, repair various modules. In addition, CG 100 PROG III supports airbag reset, instrument calibration, car body computer repairing, car amplify computer repair.Full-featured version of CG-100 with adapter that support to write Land Rover key and BMW Key and BMW, Volkswagen, Bentley engine computer repairing and replacement.
Connected to the vehicle OBD interface,you can copy the key easily according to the prompt by the matching tool. At present, the most popular tools are OBDSTAR X300,CI 400, XTOOL X-100 PAD2, and Lonsdor K518 .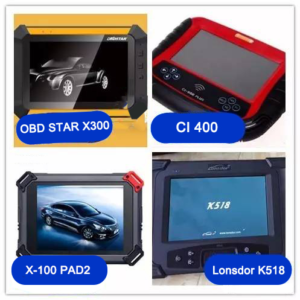 These matching tools are mainly used for key matching of domestic and joint venture vehicles. But what is the difference between them? In fact, they are similar with each other, only a little difference exist. Just like the smart phone we used, you can hardly tell them from each other, but actually each of them differ in some places. And then those major manufacturers always make breakthroughs in tiny places on their products to share more market.For example, there are two devices from different manufacturers. The first one can support 100  models and the other for 101 models. Which one would you like to choose?
This device is a new Android-based vehicle diagnostic device developed for internet applications. It inherits from OBDSTAR advanced diagnosing technology and it is characterized by covering wide range of vehicles. Through vehicle diagnostic OBD connector and variant mobile intelligent terminals, it achieves vehicle trouble diagnosis for full car model and full system vehicle. Meanwhile, taking advantage of mobile internet, this device integrates more application and service. The maintenance database,remote assistant, one key upgrade are included.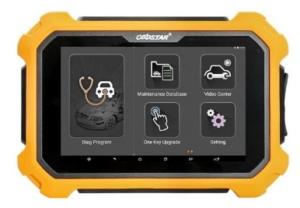 X-100 PAD2 is the first tablet key programmer in the world! It not only provides customers with professional key programming, but also supplies special functions for workshop. X-100 PAD2 is a tablet with the latest technologies to perform key programming, mileage adjustment, oil service light reset, timing belt service light reset, tire pressure warning light reset, EPB reset, throttle body reset, DPF reset, battery reset, steering angle calibration and OBD-II engine diagnosis.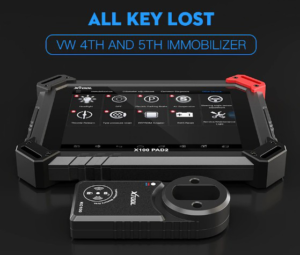 Lonsdor K518ISE is a key programmer for all makes from Europe, America, Asia and China. It can support odometer adjustment and  Volkswagen 4th 5th adapter & RFID transponder reader & writer. No need to plug memory card,or connect the computer with data cable.The modern design become more flexible in online upgrading and activating.
Lonsdor K518ISE Main interface: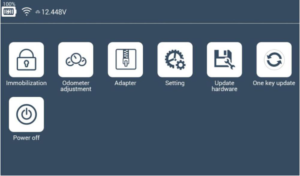 Lonsdor K518ISE Setting interface: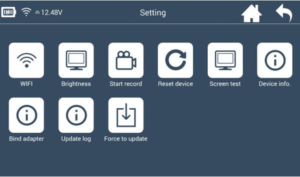 Immobilization interface: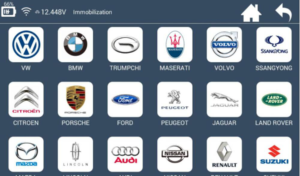 Odometer adjustment interface: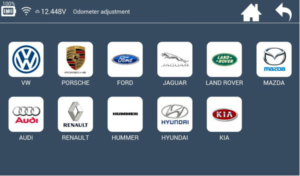 What is the high-end vehicle? That means they design for the advanced automotive,like the Volkswagen, Audi, or Mercedes.As far as we know,the most famous high-end vehicle instruments are FLY OBD Terminator, APpro, DSPIII, and  Xhorse VVDI2 . They share much similarities with each other.Even though they come from different manufacturers,all stress in immobilizer of Volkswagen,Audi 4 and 5 generations,and BMW.In other words, they born for Volkswagen, Audi and BMW.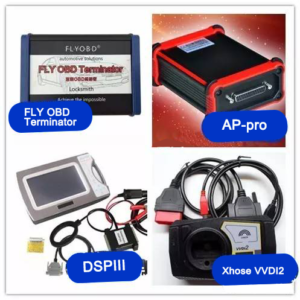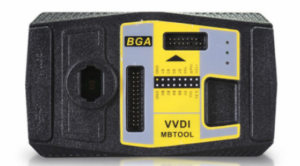 For the moment,the VVDI MB TOOL, is the most useful auto key programmer for Mercedes.It supports most of the Mercedes  infrared key. Mover,It can directly match keys via  vehicle OBD interface or vehicles infrared key interface and support the replacement of steering locks.The key code can be calculated by the online server in a short time, quick and safe.It eliminates the risk of reading data from many locks in the past.It is so popular that many people from all over the world would like to use VVDI MB TOOL. And it is obvious that it is the best choice as the Mercedes key device for the time being.
Comments:It is clear that we can divide matching tools into two parts.The first part belong to domestic and joint venture vehicles, such as OBDSTAR X300, CI 400, Lonsdor K518 and X-100 PAD. The other are specialize in Volkswagen, Audi and BMW like the FLY OBD Terminator, Xhorse VVDI2, AP-pro,and DSPIII.
When you want to change the odometer or computer board, many key programmer can't make it  come true unless with the original instrument. Such as Volkswagen, Audi 5054 ODIS system, BMW, Mercedes-Benz,Land Rover Jaguar, Ford, Mazda, Honda and other original equipment. But we can solve above problem with special auto test instruments. They are Mercedes Star C4,BMW NEXT, Autel908, Land Rover and Jaguar VCI,and VAS5054A  ODIS.
You can alternate a soaked computer board even that is not the original instruments. In particular, Autel 908 is another original useful comprehensive special test instrument. It can cover dozens of brands vehicles.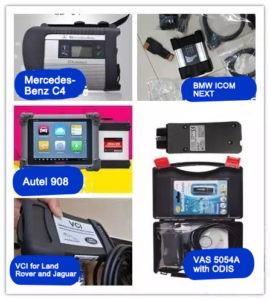 MB SD Connect Compact 4 supports reading & erasing trouble code, reading the real-time data of sensor and actuator, coding and programming. MB SD Connect Compact 4 supports wireless diagnose, support K-line, CAN BUS and UDS protocol, fit all computers,with multi-language.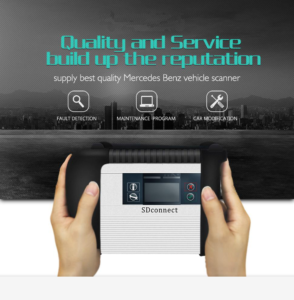 BMW diagnostic software includes the engineer version, which is the quick and easy diagnostic programming and coding system that German BMW engineers are using. The system is designed in English and German. The Engineer version is so practical and powerful that it can achieve professional features which all the original professional computers. All in all,You can change the language into Chinese through the OBD port for import cars (Europe regulation cars, the United States and the United States, Africa, etc.)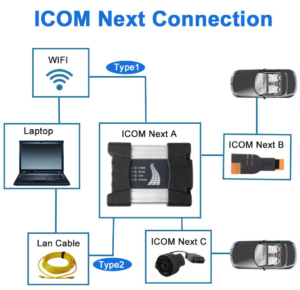 JLR VCI diagnostic tool is new VCI for Jaguar and Land Rover SDD system. It can support full diagnostics and reprogram. VCI SDD JLR diagnostic tool software support update and cover JLR vehicle till 2018. Using integrated circuitry, the JLR VCI has a variety of functions including reading and clearing diagnostic trouble codes, running active and utility tests, data monitoring and reprogramming.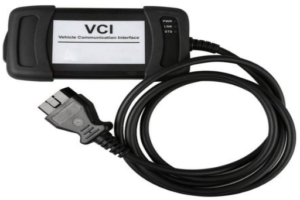 Autel MK908P, as a high-end vehicle diagnostic tool from Autel, feature by the complete diagnostic functions including ECU programming for BMW and Benz ,etc., and the advanced configuration. It is the ideal scanner for professional mechanics and auto repair stores to perform all-around fixes and comprehensive tests. Mk 908P  ensures the perfect diagnostic solution for technicians who demand unrivalled technology and smart repairs.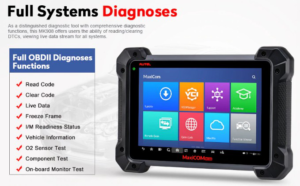 Put the original car key into the coil of the key chip duplicator to read the data, and then take a blank chip on the same place, press the copy button,the original was cloned. It is very simple and safe.The chip copy machine is mainly used to add the auto key. And it is simple to clone a key without connecting and moving the car.It can not only copy the key but also realize the key loss. There are some chip copy machine, CN 900 Mini, JMD Handy-Baby, and Xhorse VVDI.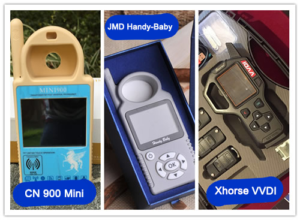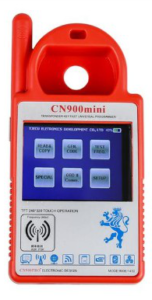 I believe that TJECU products don't need to introduce more. In the past,the CN 900 has made a great achievement in this area. And now the CN 900 mini has over 80% similar with the CN 900, but its price is much lower than ever before. In the past,the full-function CN 900 with the plug-in box Reaches 6K. However, CN 900 mini nearly can achieve all functions only with less than one fifth price of CN 900 Even if there is no beautiful cover of the package and fascinating  sound from the lady customer service from the CN 900 Mimi, it is still worthwhile  to purchase.
Comment: CN 900 mini,locksmith weapon, merchant must!
JMD Handy-Baby is the earliest handheld chip duplicator.It was very salable in the industry once launched, because it is light, portable and small like a mobile phone. Another function that it can directly copy part of  48 chip,which is an unique speciality.
Declaration: Living for the locksmith, save for the locksmith!
The JMD Handy-Baby II upgrades its version and becomes more powerful.It can support remote renew,FIX CODE clone,Fixed code,JMD remote renew (JMD remote by JMD APP) and copy key for Audi,Volkswagen 4th, Audi 5th And Audi ID8E.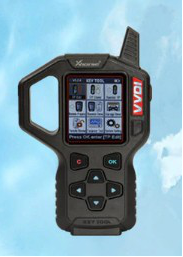 Original Xhorse VVDI Key Tool Remote Key Programmer can perform these functions, edit transponder, clone transponder, test frequency, clone Remote, generate remote, generate garage door remote controller, unlock smart card etc. And now the EU version,also you can buy "Xhorse VVDI2/VVDI Key Tool VV-04 Copy 48 Transponder (96 Bit) Authorization", note this just the authorizations.
The auto key will be matched by the remote controller.What kind of car remote control is needed, it would be directly generated by a universal sub-machine remote controller. After generated,it will be use as the same original auto key once matched successfully.It can reduce a large amount of cost with less consumables.Now the common remote controller on the market are H618,KD600 and Xhorse VVDI.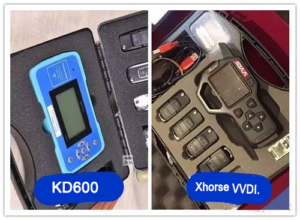 I believe that key cutting machine no need to introduce more since it is common and easy to use. It was divided  into two parts,flat milling and vertical milling. The price ranges from a few hundred to several thousand. It is believed that more expensive cutting machine would be more accurate ,durable and easy operation.
There are two key cutting machine recommended,the P1 flat milling and L1S vertical milling.Both machines can use DC 12V, AC 220V power supply and easy to carry on the car.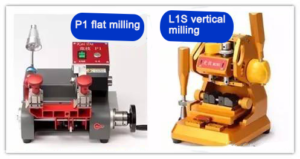 The last but not least,the Condor XC-MINI from Xhorse deserves to be reference, because it can support mul-ti languages.If you need to change language,it can be activated a new language for you.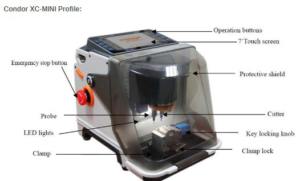 All items have been introduced in details, but as a beginner,how to select a set of suitable key programmer needs to take all things into consideration. Now there are some optional plans to reference.
Plan A for Apprentice
They are compatible with over 60% domestic and joint venture vehicles in terms of odometer correction, airbag reset,service light reset. But they can't work for Volkswagen, Audi 4 and 5 generation immobilizer, BMW and Mercedes-Benz.This is the basic instruments when you start to engage in the auto key programmer industry. All items are easy operation as well as low price. It costs less expense but can help you a lot to start your business.
Plan B for Beginner
On the basic of Plan A,Plan B can work for the Volkswagen, Audi 4 and 5 immobilizer, and some BMW  cars. Moreover,the FLY OBD Terminator affixes with the original software of Honda, Toyota, Land Rover, Jaguar, Ford and Mazda, which is very powerful.
Plan C for Pioneer 
They can cover more than 80% of the domestic and joint venture models on the market,as well as the Volvo key loss.You can copy the auto key with the key cutting machine,and don't need any assist by someone else.
Plan D for Veteran
It is a comprehensive matching tools,as all aspects are included.They can realize the Mercedes-Benz and Volkswagen key lost. But the CONDORXC MINI II and VVDI MB TOOL is a little expensive,almost 3000$. You need to take the price into consideration before you make any decisions.
Plan E for Entrepreneur
Whoever posses all tools would be a profession in the auto key programmer industry. After all, equal pay for equal work.The more you pay,the more you will obtain. However, i don't mean to purchase all tools at first, it is advisable for you to think about what kind of mechanic you should be or you would try to choose those plans one by one.
Professional Diagnostic Solution & Service SupplierWebsite: www.vxdas.comFollow Us To Get More Free Resourcewww.facebook.com/groups/vxdas/