MB Star C4 with Xentry download Diagnostics software support reading out & erasing trouble code,reading the real-time data of sensor and actuator etc. Xentry Openshell XDOS software also support Benz SCN coding with online dealer account.Many clients ask for mercedes diagnostic software xentry,bellow,VXDAS.com share Xentry Diagnostics Xentry Openshell XDOS free download free.
Option 1:
1.VXDAS.com share v2018.9 xentry diagnostic software download link only,customers can install by themselves.
2.V2018.9 Xentry download free: http://bit.ly/2REKDjg
Option 2:
VXDAS.com also offer latest Mb Star C4 Xentry diagnostic Software HDD/SSD. Latest XDOS with vediamo and DTS Monaco installed well , support programming online and offline. V2018.12 Xentry software list:
1. D-A-S / Xentry 2018.12
2. W-I-S net 2018.12:
3. EPC.net 2018.9: Electronic Parts Catalog
4.ST Finder 2016 optional: a Part location finder
5. STARUTILITIES: the movement management system and self-test
6. SDMEDIA 2015.1
7. PL71 V2017.1
8. Vediamo 05.01.00: Available Choice
9. DTS V8 Monaco: Available Choice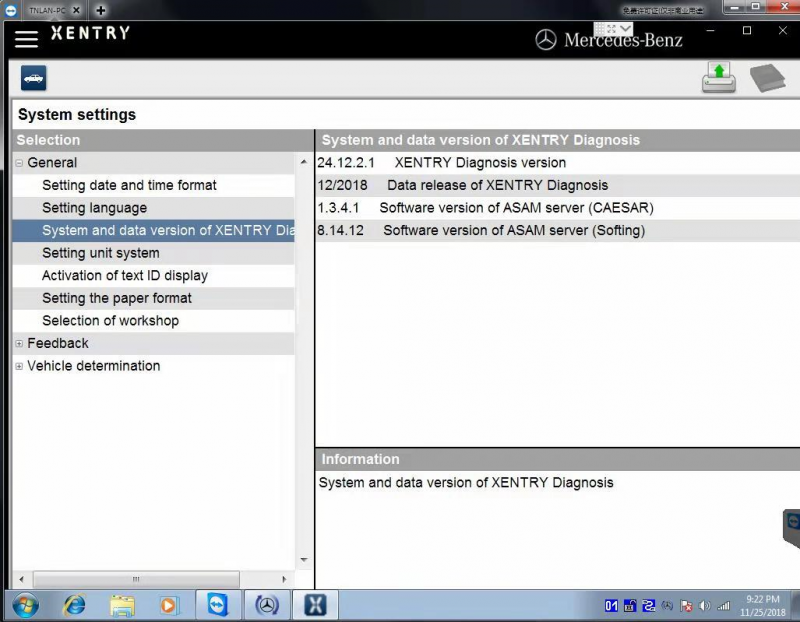 Where to Get Star Diagnostic Xentry Software 2018.12 Installed HDD/SSD?
Need more free resource, please follow our Facebook Group:
https://www.facebook.com/groups/vxdas