Autel MaxiDiag MD806 new obd2 scanner for system diagnostic tool, designed with full OBD2 functions, this car scanner makes it easy to receive clear, concise information about the emission problem on a vehicle, without necessarily having to get a technician involved in the process, professional and easy-to-use multi-functional scan tool, is built to take your diagnostic experience to a whole new level.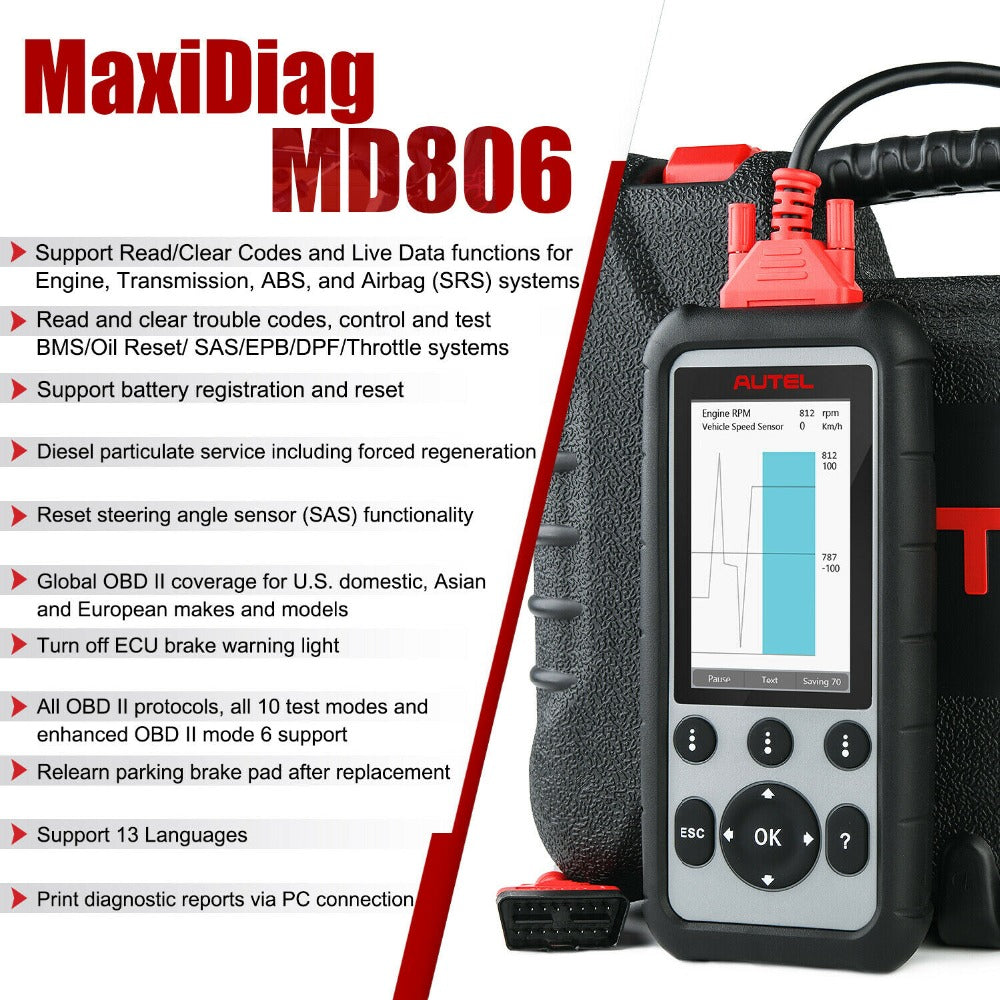 Autel MaxiDiag MD806 Scanner Powerful Functions
Read & clear detected diagnostic trouble codes and turn off the Check Engine Light;
Read I/M readiness status to have a vehicle inspected for state emissions compliance;
View graphical live data of vehicle's computer module(s) for easy analyses;
View the vehicle's operating parameters at the moment a DTC is detected;
Show the last results of the O2 sensor test in the graphic display for troubleshooting; Read the results of on-board diagnostic
monitoring tests for specific components/systems;
Component Test: Allow initiating a leak test for the vehicle's EVAP system;
Retrieve the vehicle information of VIN, CINs, and CVNs completely.
Autel MaxiDiag MD806 Highlight
Support Read/Clear Codes and Live Data functions for Engine, Transmission, ABS, and Airbag (SRS) systems
Read and clear trouble codes, control and test BMS/Oil Reset/ SRS/EPB/DPF systems
Oil service reset
Battery registration and reset
Diesel particulate service including forced regeneration
Reset steering angle sensor (SAS) functionality
Relearn parking brake pad after replacement
Reset service mileage and service intervals
Turn off ECU brake warning light
Perform O2 monitor, on-board monitor, I/M readiness and component testing
Print diagnostic reports via PC connection
Global OBD II coverage for U.S. domestic, Asian and European makes and models
All OBD II protocols, all 10 test modes and enhanced OBD II mode 6 support
1 Year limited warranty and free update for lifetime.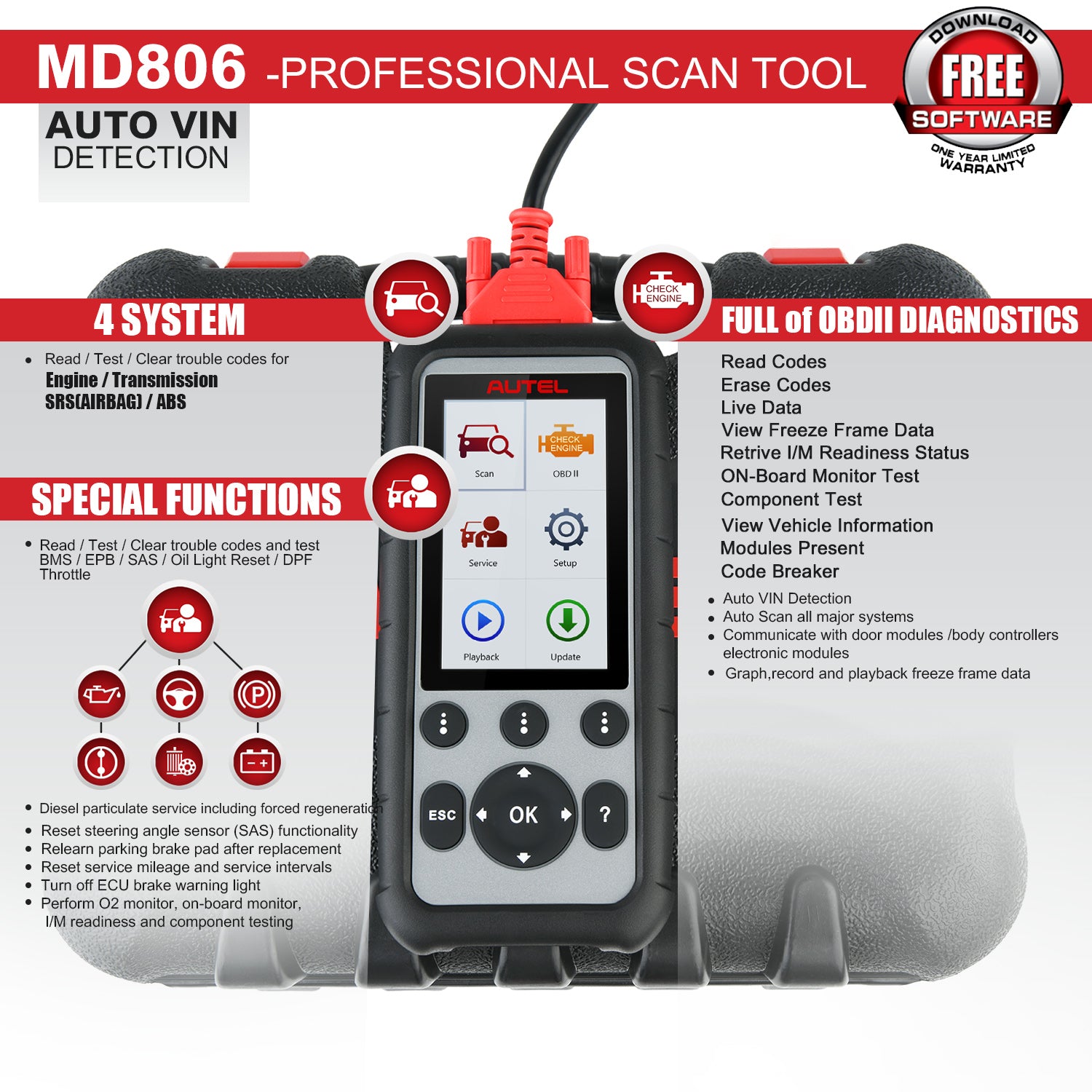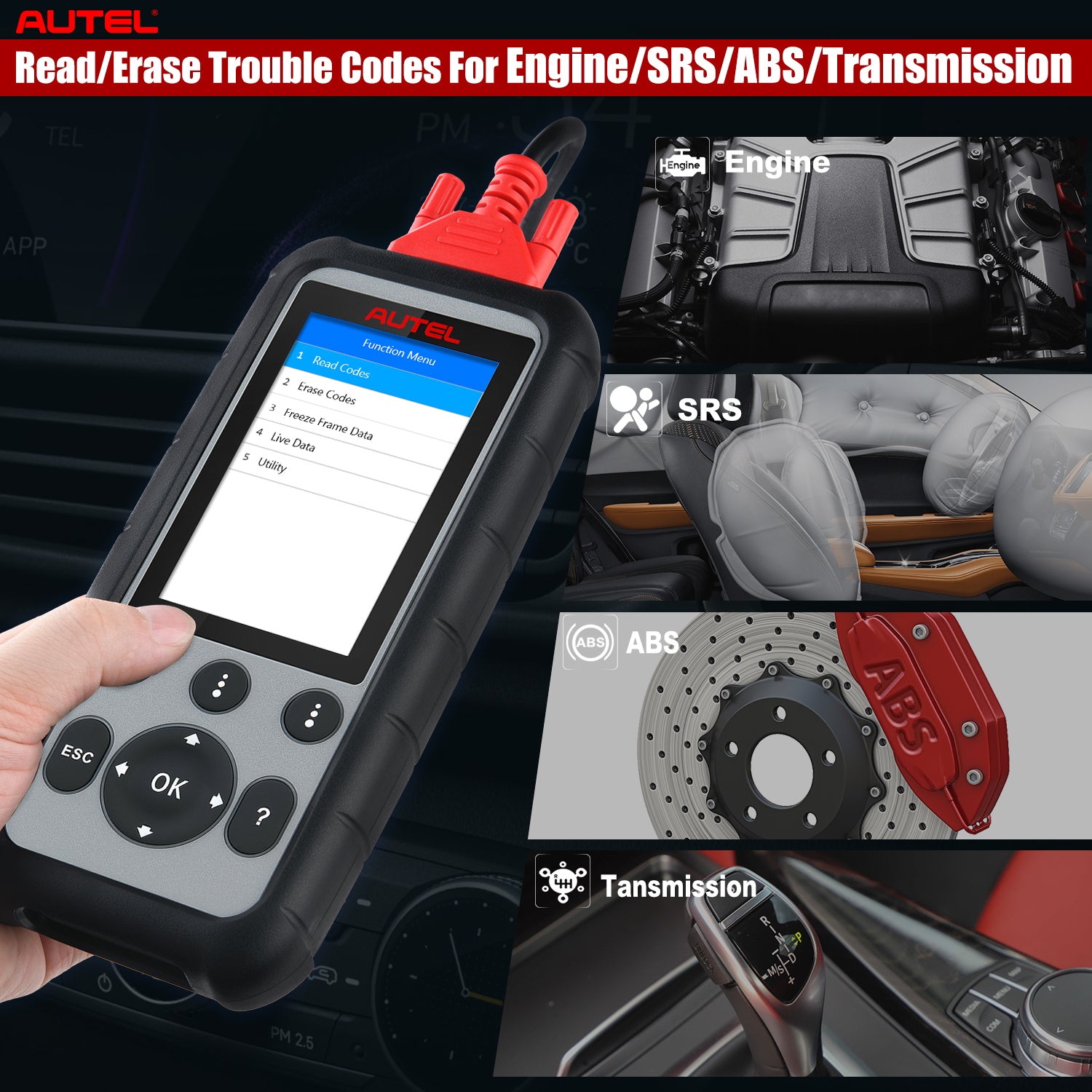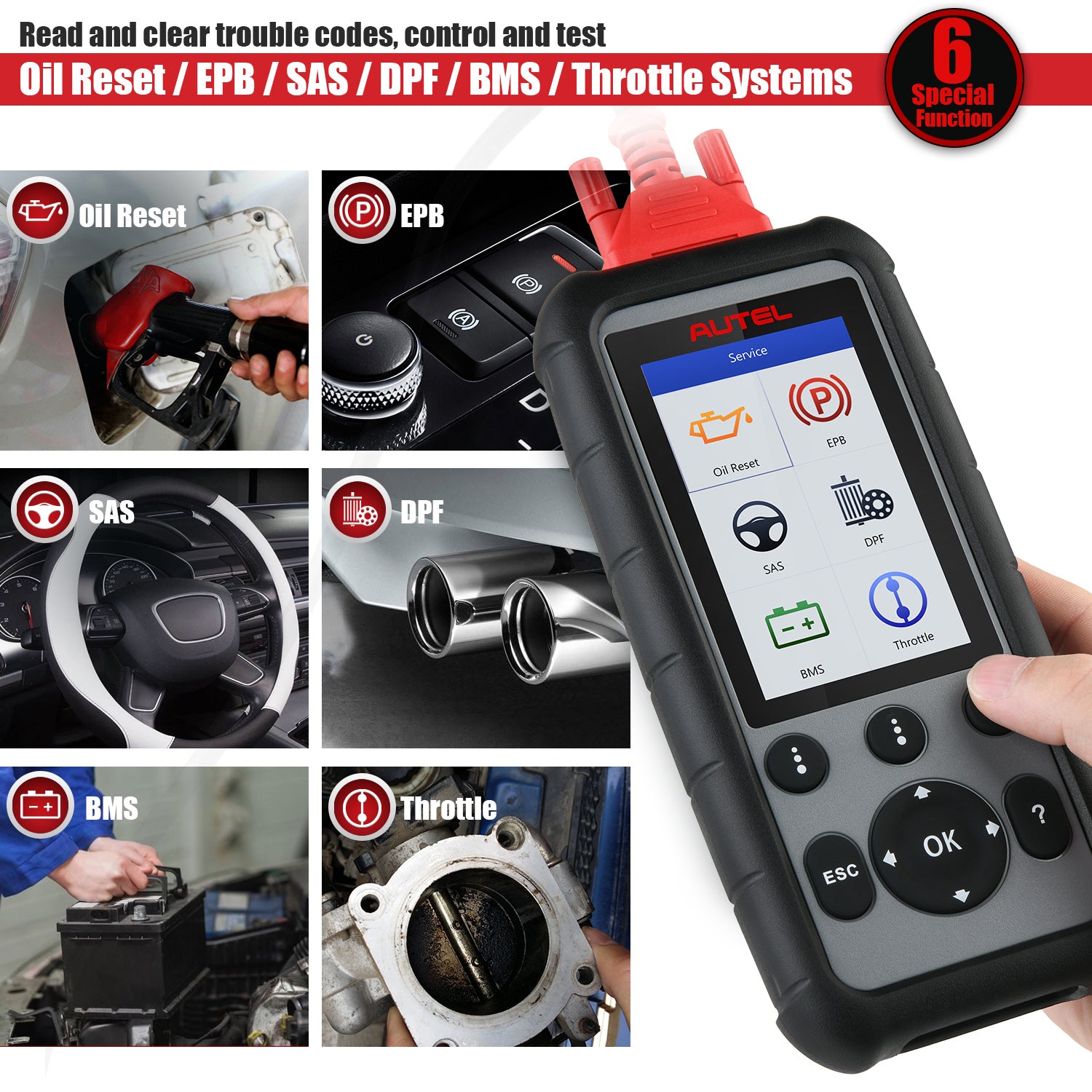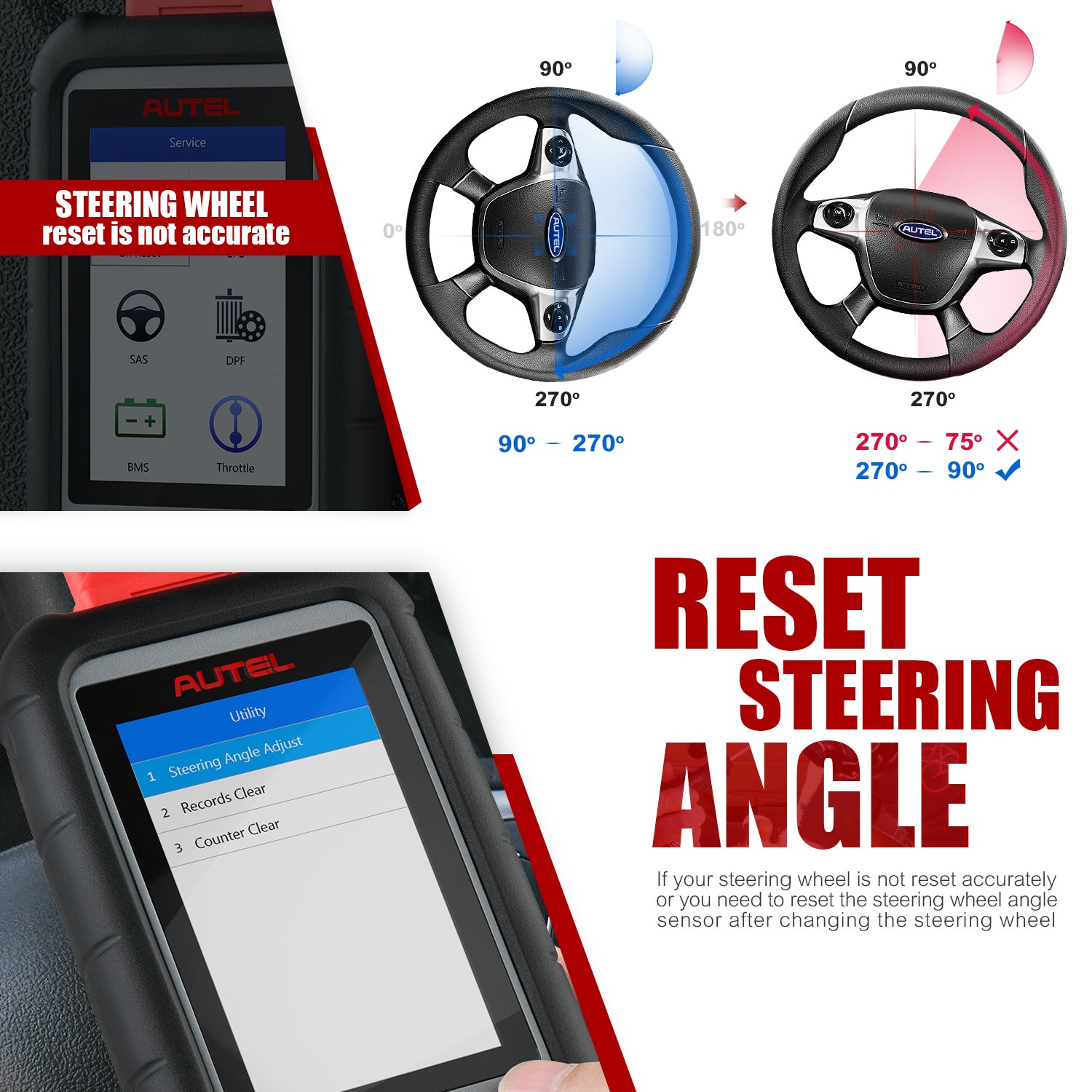 Enjoy.
Related Posts:
1.Autel IM608 Professional Key Programmer Reviews
2.Autel MK908P Programming Tool Reviews
3.OTOFIX BT1 Battery Tester Lifetime Free Update Online
4.OTOFIX BT1 Lite Wireless Car Battery Analyzer 2021
Join groups to get more free resource!
Group:https://www.facebook.com/groups/vxdas/
Website: www.vxdas.com
Whatsapp: +8615361020853
Skype: autodiagnostickit
Email: sales007@vxdas.com