GM MDI 2 multiple diagnostic interface is the new generation diagnostic interface for GM group vehicles, provides full dealer level diagnostics and programming for vauxhall /opel 16 pin vehicles from 1996 to present day.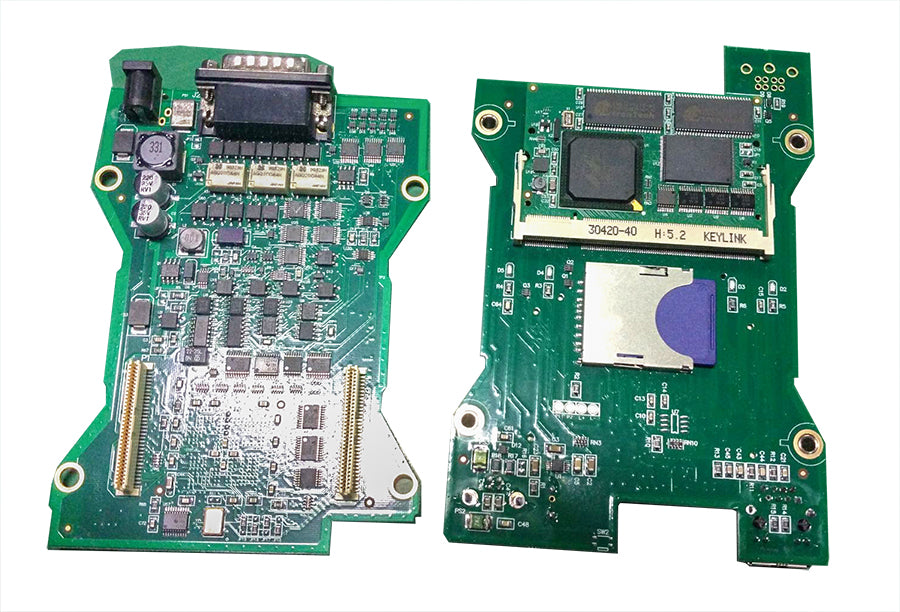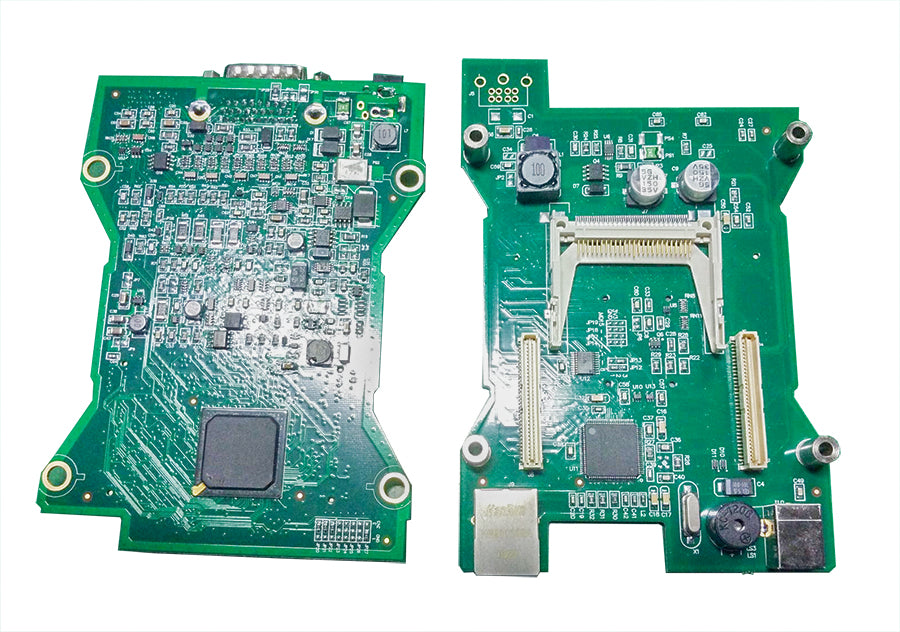 Original GM MDI2 vs. Clone GM MD2, Which One You Choose?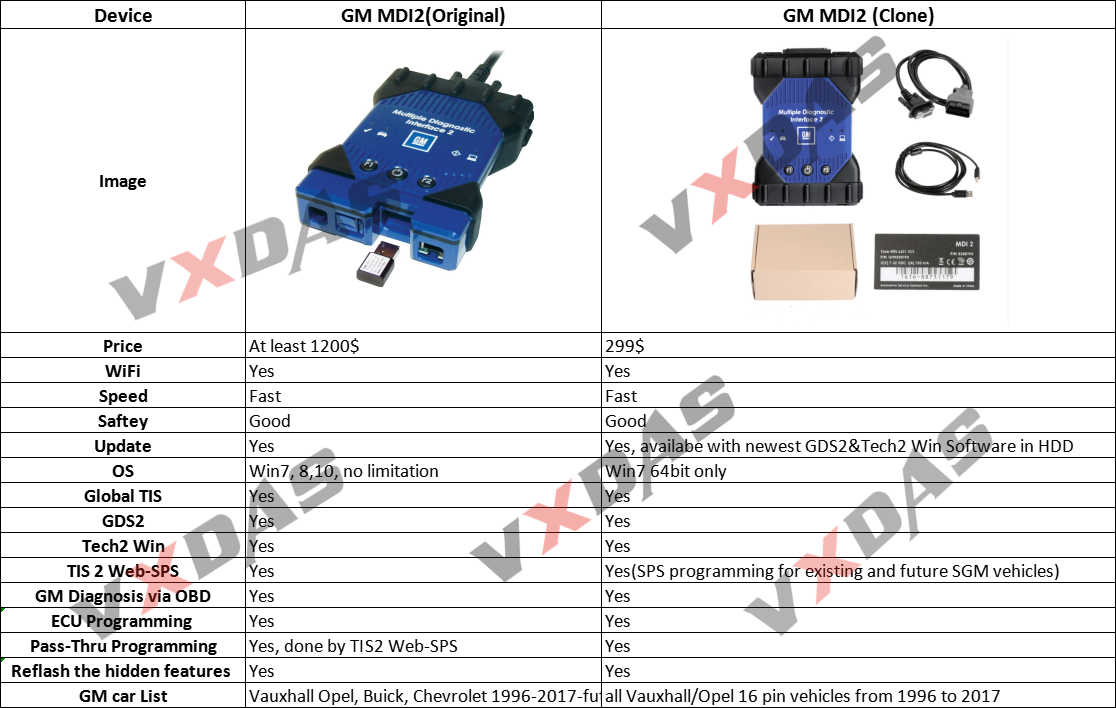 To sum up, original GM MDI2 and the clone one are different in price and operation system only.
For personal use, if you have limit buget, clode MDI2 is a nice choice.
If you have GM garage MDI2 from original dealer is a good choice.
Clone GM MDI 2 Powerful Functions
* Automatic vehicle recognition
* DTC reading and removal
* Complete list of live data streaming for all main ECU
* Recordable / playback of live data
* New software flash for existing ECU to fix drivability issues
* Programming and installation of new ECU (PCM, ABS, Instrument cluster, air bag, fuel pumps etc.,)
* Programming new keys
* Setting / removing speed limiters
* J2534 pass thru offering ECU re-flash and diagnostics for other vehicle manufacturers, when subscribed to their specified software
GM MDI2 Supports Protocols Below
For immediate use — At present, vehicles have two buses on the 16 pin connector (high speed and low speed GMLAN). The GM MDI2 communicates using all of the existing GM protocols, the same as the Tech 2:
– UART
– Class 2
– KWP2000
– GMLAN (CAN)
How To Use GM MDI2 Multiple Interface?
GM MDI2 Multiple Tool User Manual
End.
Related Posts:
1.GM MDI GM MDI 2 Interface Firmware Update Guide
2.GM SPS Programming Subscription Reviews
3.GDS2 Download For GM MDI V19.0.05700 GDS2 Software Download Free
VXDAS, focus on OBD tools since 2008!
Join groups to get more free resource!
Group: https://www.facebook.com/groups/vxdas/
Website: www.vxdas.com
Whatsapp: +8617304481179
Skype: autodiagnostickit
Email: sales007@vxdas.com