What is the best JLR diagnostic tool for Land Rover and Jaguar ?
There are many tools for Land Rover and Jaguar in the markert, how to choose the one you need?
Below is the comparison of different diagnostic tools for Land Rover& Jaguar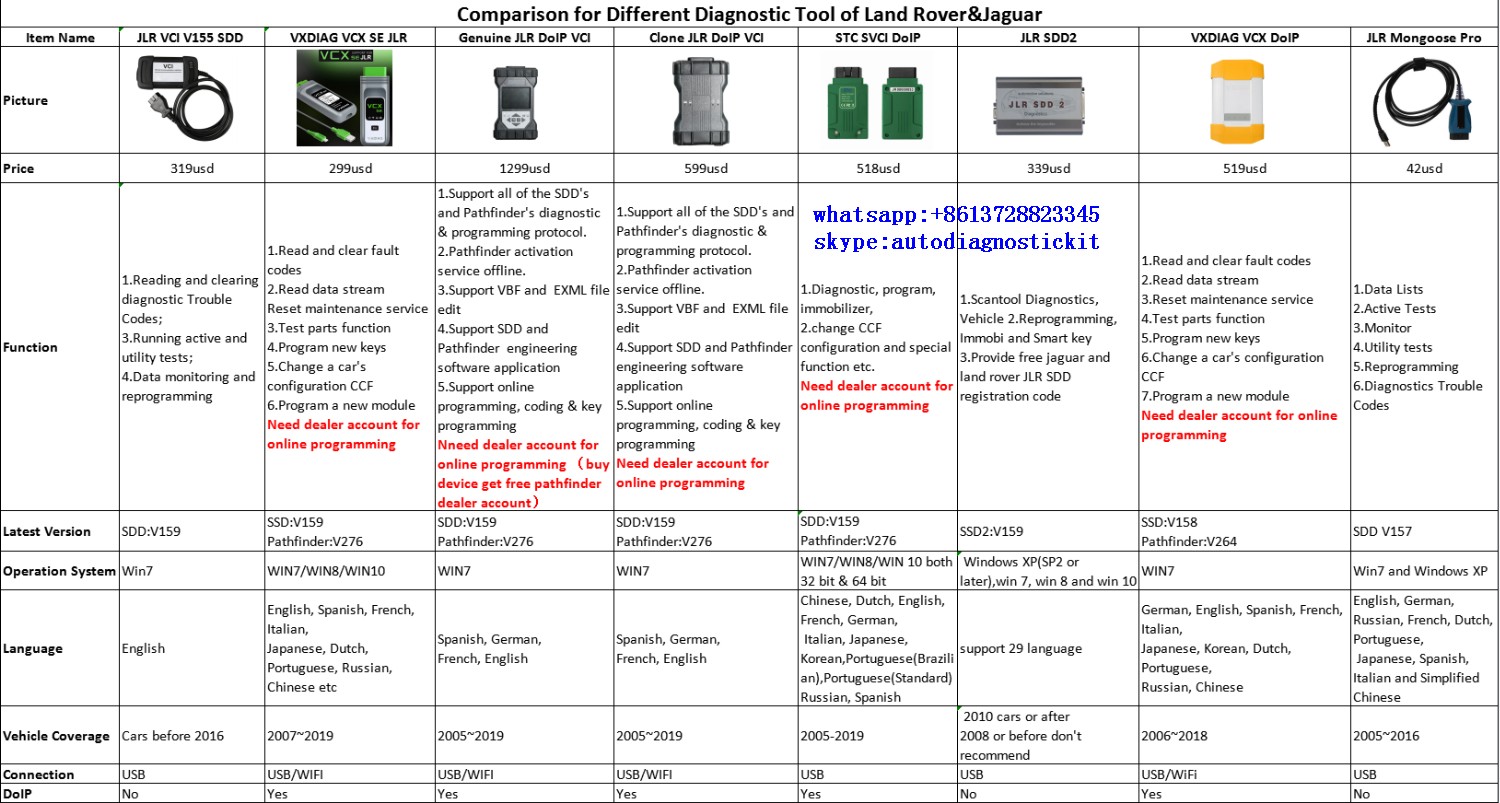 reading and clearing Diagnostic Trouble Codes—worked
running active and utility tests—wroked
data monitoring and reprogramming—worked
VCX DoIP supports all Jaguar & Land Rover models and years
Read and clear fault codes
Read data stream
Reset maintenance service
Test parts function
Program new keys
Change a car's configuration CCF
Program a new module
Support offline and online programming, buy genuine device, get free pathfineder dealer account
all of the SDD's and Pathfinder's diagnostic & programming protocol.
Pathfinder activation service offline.
Support VBF and EXML file edit
Support SDD and Pathfinder engineering software application
Online programming, coding & key programming
…
More JLR diagnostic tools are availabel one VXDAS.COM