MB Star C6 OEM Xentry VCI DoIP interface is  the latest generation diagnostic tool for Mercedes Benz cars and trucks. Works with v03.2020  Xentry software, supports both diagnosis& programming for Mercedes vehicles, covers more functions than sd connect c4 /c5 during scn online coding. This MB STAR C6 works well with new mercedes, supports DAS but not Vediamo.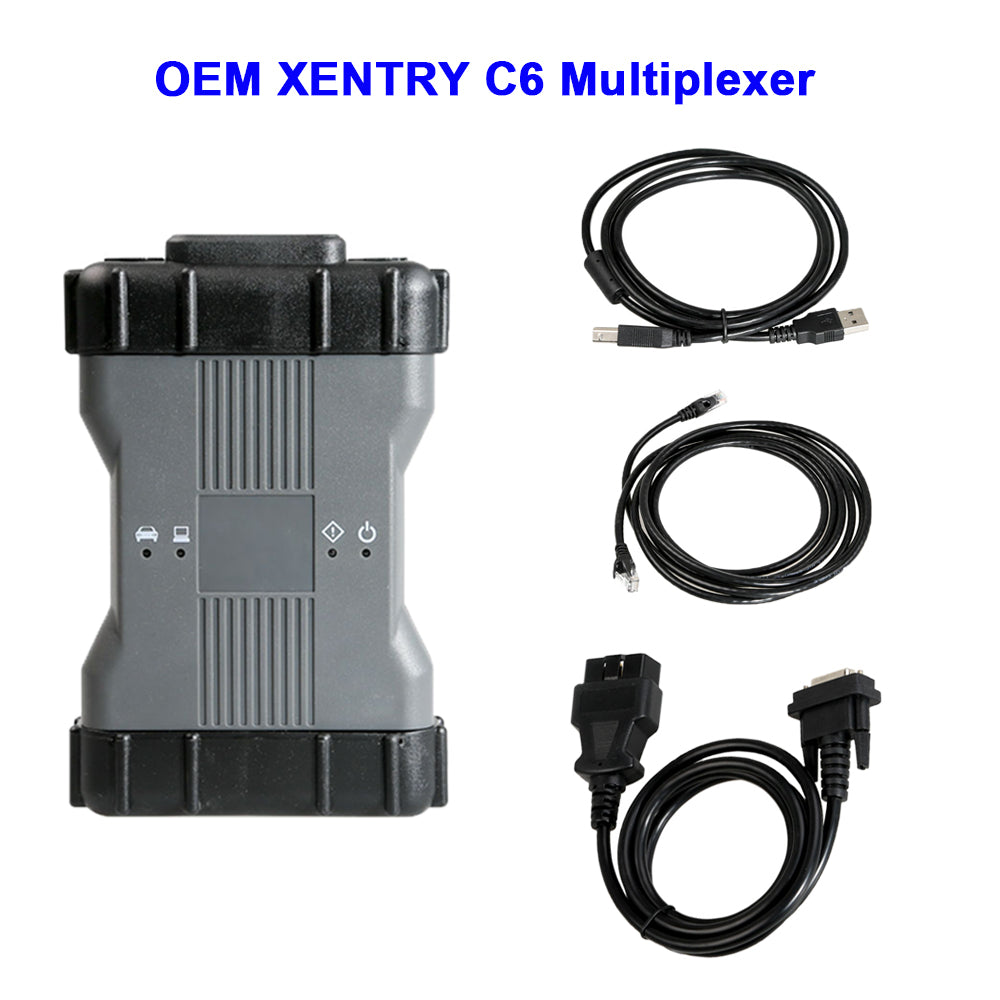 MB Star C6 Diagnostic Tool Overview
1. Compatible Software: VXDIAG For XENTRY Software
2. Support Vehicle: Support new Mercede Benz Vehicles till 2021
3. DoIP: Support DoIP
4. Functions: Star Diagnostic & programming (SCN Coding)
5. OEM XENTRY C6 Software Version: V2021.03
6. Support wifi
What Can MB Star C6 Interface Do?
1. Diagnosing, programming, simulation studying, repair information, automotive maintenance, technical service bulletin and so on
2. Can be used for all model series of for Mercedes Benz vehicles
3. Support DoIP, cover more functions during SCN Coding than SD C4/C5
4.  Diagnosis updates no longer necessary – firmware updates required on rare occasions
5. Does not need a power supply unit for external power supply
MB Star C6 Xentry diagnosis VCI  Features
1. Dandy multiplexer with a small, sturdy construction (no PC core, battery, fan, or display)
2. Engines (All Gasoline & Diesel Systems)
3. Transmissions and Electronic Selector Modules
4. Airmatic and Active Body Control Suspension Systems
5. Traction Systems: ESP / ASR / ETS / ABS / BAS / SBC braking systems
6. Supplementary Restraint Systems (SRS) / Airbag, All body modules OCP / UCP / LCP / SCM / SKF / KFB / RCM / DCM's
7. Drive Authorisation System
8. Sam (Signal Acquisition) Modules
9. Electronic Ignition System (EIS)
10. Pneumatic System Equipment and ATA functions
11. Air Conditioning / climate control Systems
12. Instrument Cluster
13.Tyre Pressure Control
14. Parktronic System
15. Keyless Go
16. D2b Command & Audio Gateway (D2B and MOST networks)
17. TV Tuner
18. Headlamp Range Adjustment
19. Seat Electronics
20. Rvc, RST & Vario Roof modules
21. Automatic Clutch System ACS
22. M-Class Body Modules (AAM / EAM / DAS / SEM / VG Transfer Case)
23. Assyst & ASSYST + systems
MB Star C6 VCI User Tips
How to update c6 vci firmware?
How to solve C6 VCI firmware update failed ?
many customers met below issue during updating C6 VCI firmware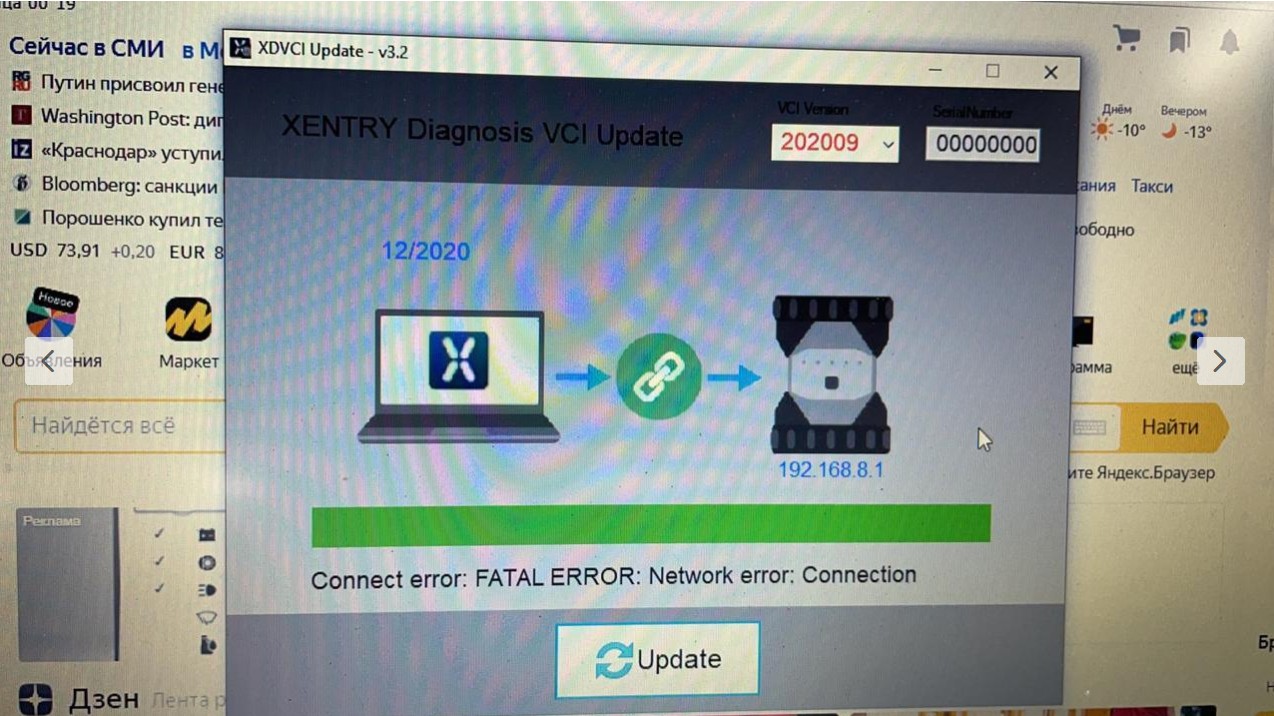 to
How to solve?
Download XDVCIUpdate-20210221 exe and run it.
Donwload link: https://mega.nz/folder/sewyyYCD#WUTr5rJmw5n19ZwYA4OZqg
Enjoys!
Related Articles:
1.Mercedes MB STAR C6 Diagnostic tool Buying Tips and Reviews
2.Mercedes MB STAR TOOLS Buying Guide
3.2018.12v BENZ C6 Xentry Diagnostic OEM Star C6 Support DoIP
VXDAS, focus on OBD tools since 2008!
Join groups to get more free resource!
Group: https://www.facebook.com/groups/vxdas/
Website: www.vxdas.com
Whatsapp: +8615361020853
Skype: obd2motor
Email: sales007@vxdas.com