R270 programmer plus BMW CAS4 BDM programmer supports bmw models from 2001 ~2009. R270+ with V1.2 software includes all the features of CAS3 programmer. Support M35080 Series of Quick Clear, Read and Write (35080/35080-V6/35080-VP/D80 D0WQ/D160/35160, etc.)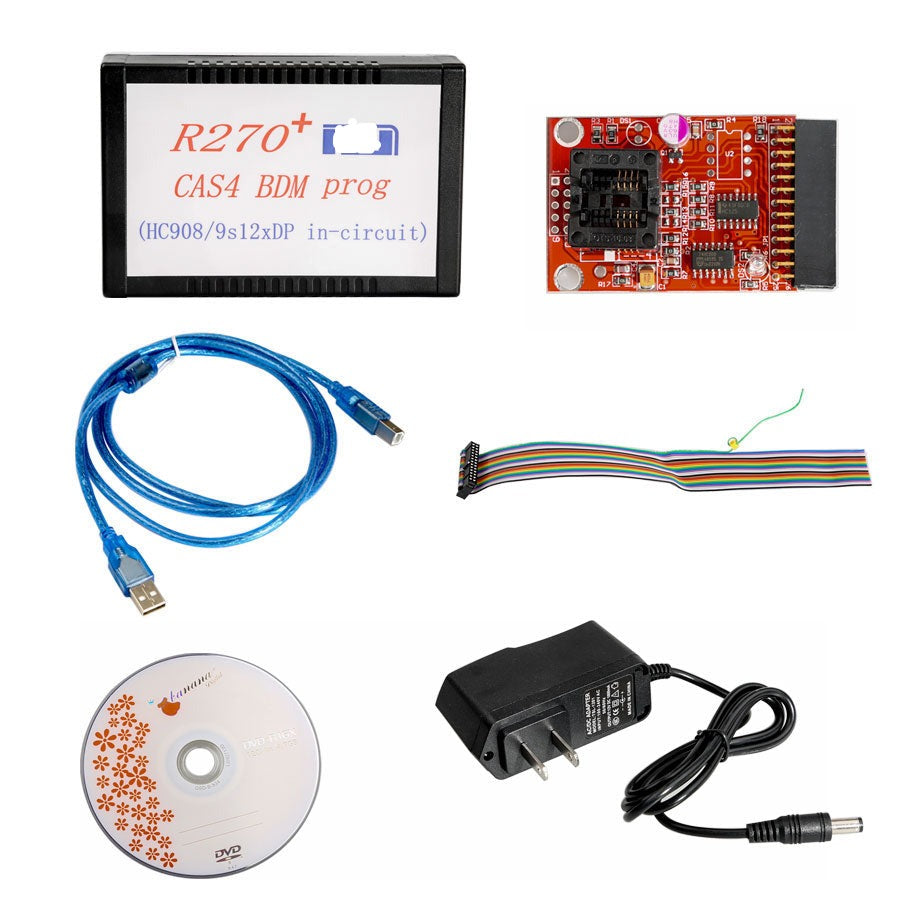 R270 Programmer Overview
1. Language: English
2. Software Version: V1.20
3. Supported BMW Car Model Year: Most 2001-2009
4. Support M35080 Series of Quick Clear, Read and Write (35080/35080-V6/35080-VP/D80 D0WQ/D160/35160, etc.)
With R270 Programmer What Can We Do?
1. Support BMW CAS and CAS4 (0K50E/2K79X/0L01Y/0L15Y/1L15Y, etc.) 
2. Support BMW EWS4 (2L86D) 
3. Support Benz EZS (1J35D/2J74Y/4J74Y/3K91D/1L85D/1L59W/3L40K/4L 40K, etc.) 
4. Support a variety of SRS modules:(9H91F/0K13J/0K75F/0L85D/0J38M/1E62H/1K7 9X/5H55W, etc.) 
5. Support the M35080 series of quick clear, read and write (35080/35080-V6/35080-VP/D80 D0WQ/D160/35160, etc.) 
6. Applicable to all kinds of EIS/CAS/SRS/ECU automotive modules.
7. Mainly in odemeter correction of BMW cars from year 2001-2009
PCB Layout
R270+ V1.20 Software Download Link
https://mega.nz/file/NH5mQCyK#JdDg2qDXWfImh3_c8Mghwq0rmqAcEBvo_gdtP47q8tg
People Who Viewed this article also viewed:
1.BMW AK90+ II Key Programmer V3.19 Software Free Download
2.BMW Test Platform New Arrival 2021
3.Xhorse VVDI BIMTool Pro vs. VVDI BMW Tool
VXDAS, focus on OBD tools since 2008!
Join groups to get more free resource!
Group: https://www.facebook.com/groups/vxdas/
Website: www.vxdas.com
Whatsapp: +8615361020853
Skype: autodiagnostickit
Email: sales007@vxdas.com