Since several models now have these Body Control Modules that have their own unique serial uumber, Nissan super code software is used to convert the Body Control Module Serial Number on the vehicle to the Actual PIN Code.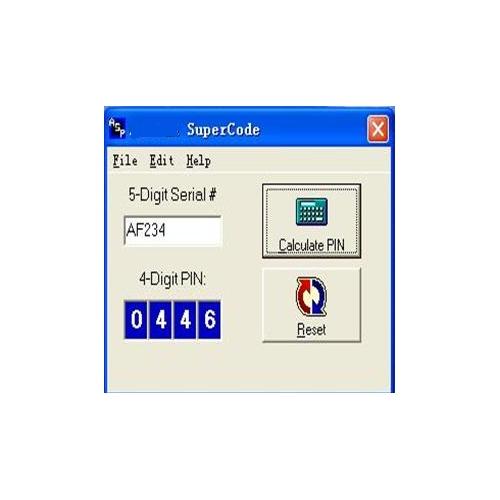 Nissan Super Code Software Functions:
In most cases just pop the fuse panel door and read the BCM S/N on it and use the for Nissan SuperCode software to convert it to the PIN Code needed for programming new or additional keys.
Software User Tips:
1.OS Requirement: Win98, WinME, Win2000, WinXP.
2.Use WinRAR software or other unzip programs to unzip it and run the Nissan Super Code software.
3.No Anti-virus program on the laptop.
4. Need to use WinRAR software or other unzip programs to unzip it and run the software.
How To Use The Software?
1. Look the 5'Digit BCM number from the BCM box.
2. Input to this software.
3. Click the Calculate pin button.
The software will calculate the pin code to you after few minutes.
About the for Nissan car which is old type, we can give you a factory password together with this software.
Nissan Super Code Software Car List
Altima 2001-2004
Altima 2005
Armada 2004-2005
FX35/FX45 2004-2005
G20 2000-2002
G35 2003-2005
I30, I35 2000-2004
M45 2003-2005
Maxima 2000-2005
Murano 2003-2005
Pathfinder 2001-2005
Quest 2004-2005
QX4 2001-2004
Q45 2002-2004
Sentra 2000-2004
Titan 2004-2005
350Z 2003-2005
Lonsdor Nissan 22-digit pin code calculator new arrival, supports Nissan Kicks 2018-2021 with Chassis number: P15
Includes 20 times calculation, much more cost-effective.
For Lonsdor K518 users.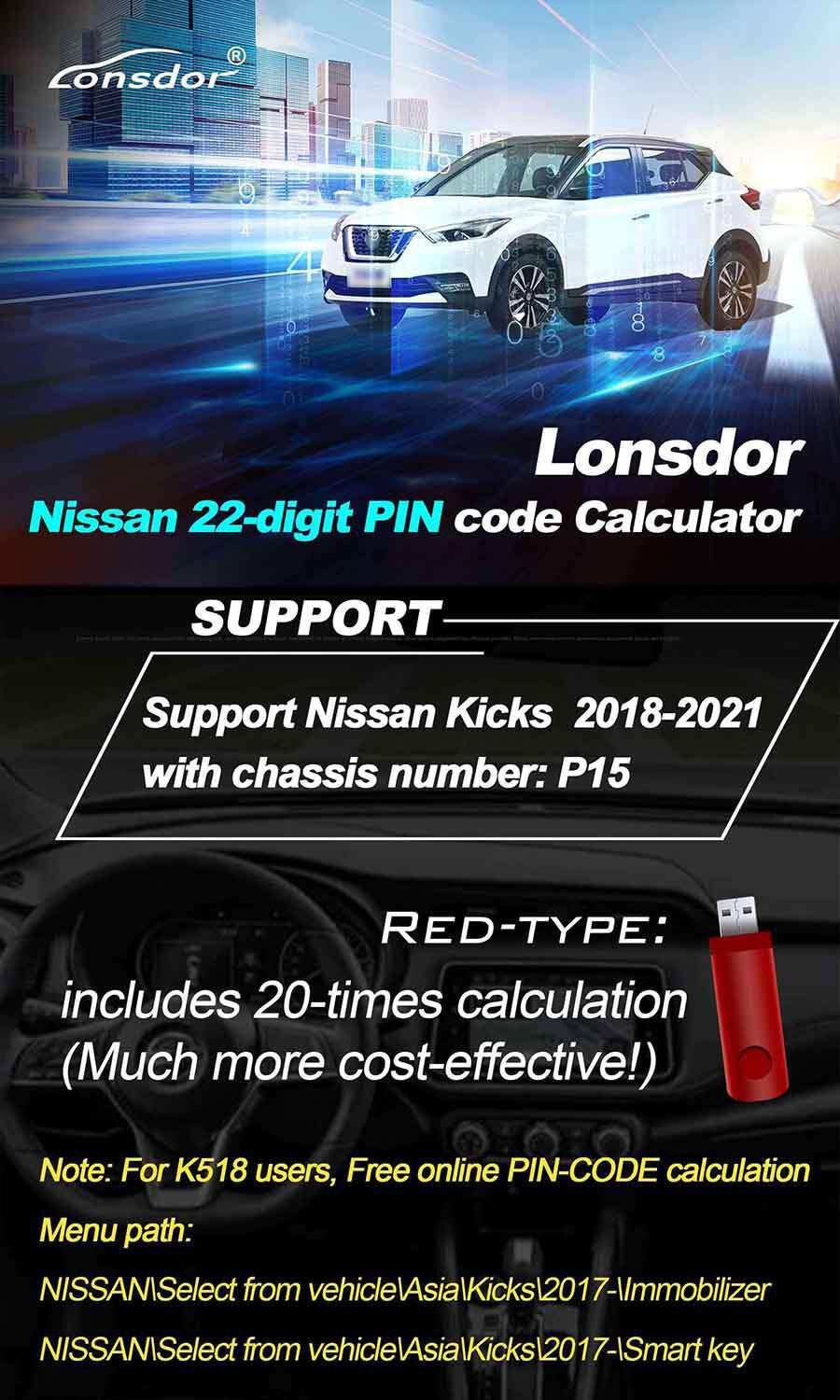 Enjoy!
Related Post:
1.SVCI ING New Nissan Diagnostic Tool Reprogramm Nissan TCM
2.Nissan Consult 3 Plus V75 Crack Software Free Download
VXDAS, focus on OBD tools since 2008!
Join groups to get more free resource!
Gourp:https://www.facebook.com/groups/vxdas/
Website: www.vxdas.com
Whatsapp: +8615361020853
Skype: autodiagnostickit
Email: sales007@vxdas.com