Xhorse VVDI key tool plus pad is the first tablet key tool and all-in-one security solution for locksmiths of luxury cars from Xhorse company. It combines functions of VVDI2, VVDI MB, VVDI Key tool max, VVDI BIM, VVDI Prog and VAG OBD Helper etc.Key programming and car diagnosis in one single platform, key tool plus supports over 20,000 car models worldwide, on this smart platform, we can easily find the car models we need by brand area, brand name, and A-Z word search.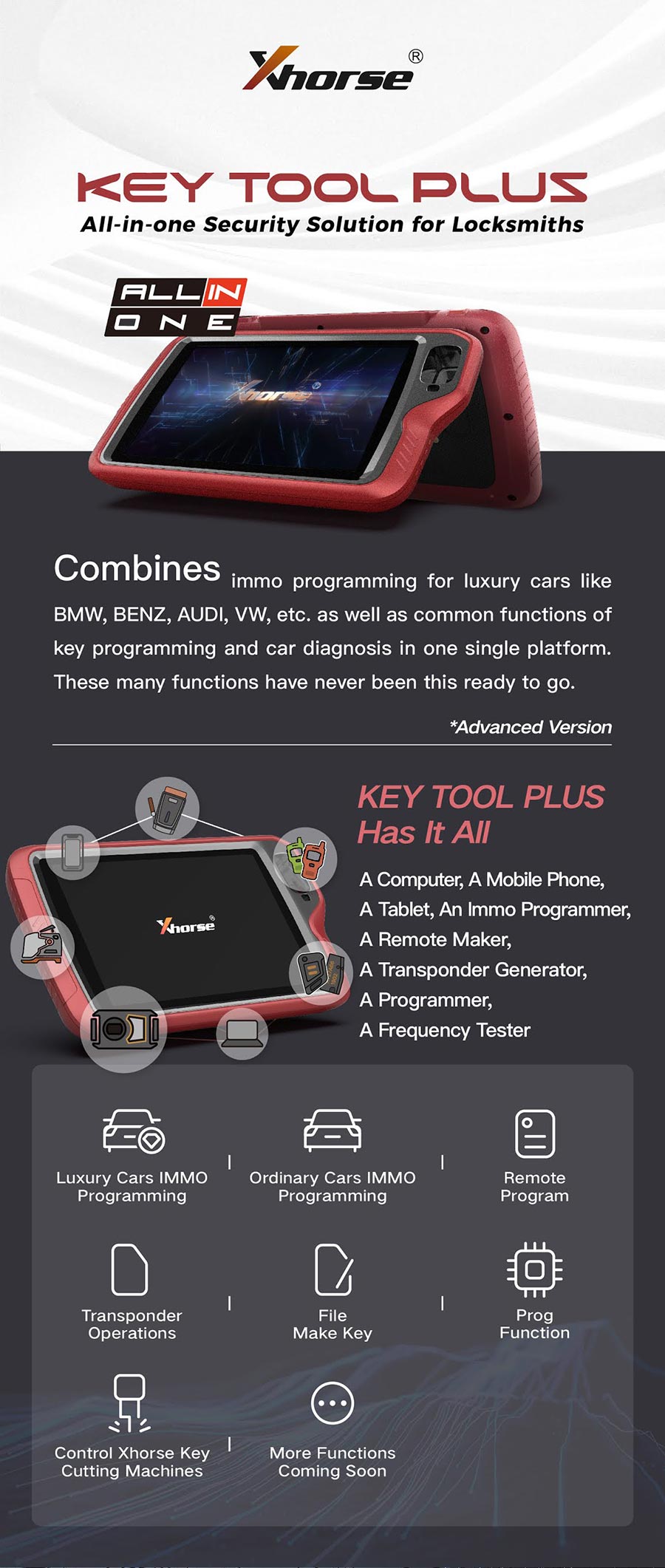 Xhorse VVDI Key Tool Plus Pad Highlights
1. Free Update Online
2. Languages: English, Polish, French, Thai, Chinese
3. ID48 and read MB Key password online will need token, but both can read xhorse bonus points. VVDI Key Tool Plus bind with Xhorse key cutting machine to get free BGA token everyday
Xhorse VVDI Key Tool Plus Pad Powerful Functions
1.Powerful functions:
√ DOIP
√  CAN-FD
√ CAN and K protocol switch pin
√  Chip pin detection
√ Toyota smart key programming without simulator
√ Long-distance IMMO collection
2.Built Components
OBD matrix switch
Radiofrequency simulator
Smart key simulator
integrated key identification coil
BENZ infrared reading head
3.All in one automotive solution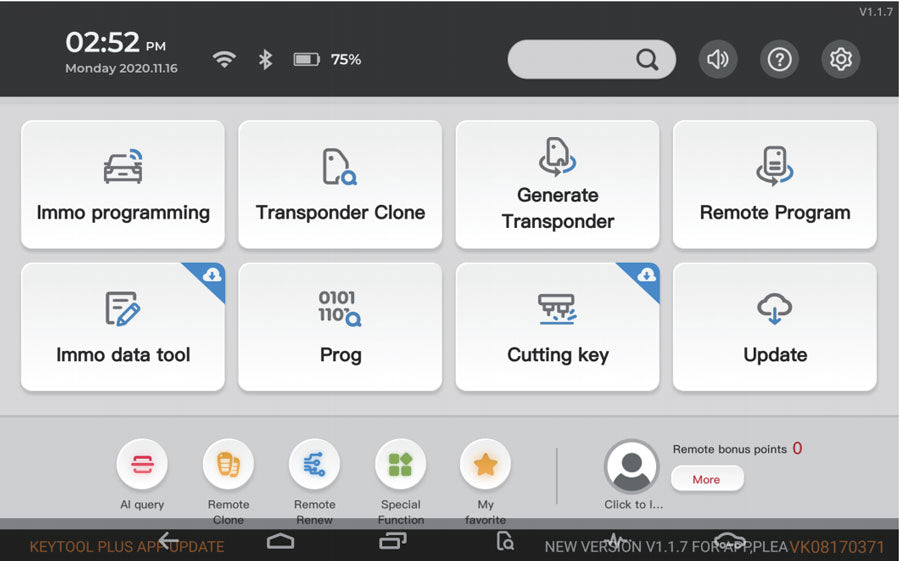 4.IMMO programming for Benz, BMW, Audi, VW and common car brands – Toyota, Honda, Mazda, Ford, etc.
5.VVDI Key Tool Plus Incorporate Prog Function:
BMW immo module programming covering CAS3, CAS3+, CAS4, CAS4+, BDC, FRM, and FEM.
Land Rover RFA module reading and immo programming.
Porsche BCM programming.
read ECU with CAN on AUDI, BMW, and VOLKSWAGEN.
Instrument programming on HONDA, KIA, and HYUNDAI.
EEPROM reading and writing: support reading & writing most types of transponders in the market.such as: ATMEL,Mitsubishi,Winbond,Catalyst,ST ,XICOR,Microchip,SEIKO,Xhorse,MXIC,Toshiba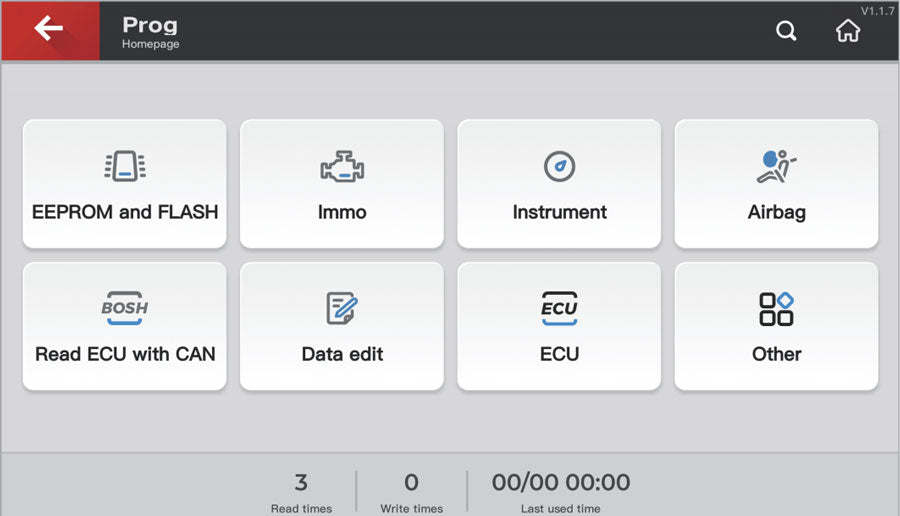 6.IMMO DATA TOOL (FILE MAKE KEY) Function Improved
7.Control Xhorse Key Cutting Machine
Xhorse VVDI Key Tool Plus Pad Package Display
Add New Key For Mercedes Benz B200 By VVDI Key Tool Plus Pad
How To Do Remote programming and Key Clone for 2018 Toyota Collora by OBD ?
Do BMW CA3++ All Key Lost By VVDI Key Tool plus
Who viewed this article as also viewes:
VXDAS, focus on OBD Tools since 2008!
Join groups to get more free resource!
Group: https://www.facebok.com/groups/vxdas/
Website: www.vxdas.com
Whatsapp:+8615361020853
Email:sales007@vxdas.com