CGDI FC200 ECU programmer is regarded as full version of CGDI AT-200, a new ECU/EGS programmer manufactured by CGDI company. Supports 4200 kinds of ECU,  covers 80% ECU at the market, FC200 covers all authorization of AT-200, and all license activated free.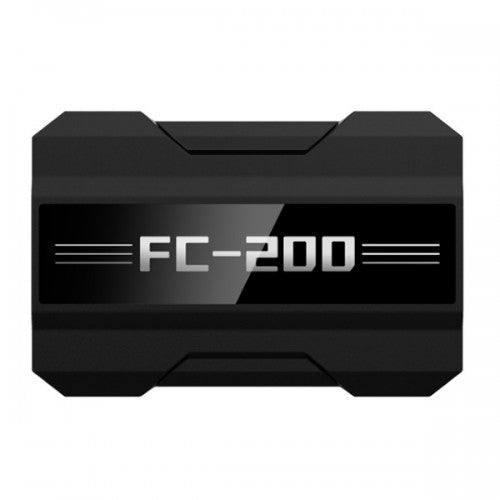 CGDI FC200 ECU Programmer vs. AT-200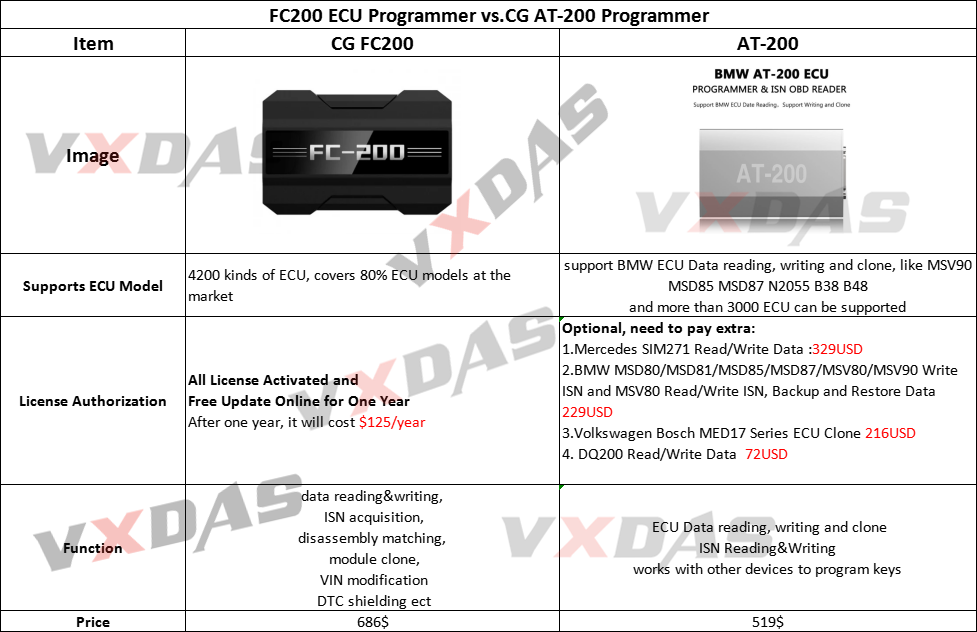 CGDI FC200 ECU Programmer Powerful Function
1. Original parts Protection
FC200 supports OBD and platform mode for more than 98% ecu and egs, no need to open shell, no punch, protect original parts of the vehicle.
2. Smart Identification
The "identification" function can help users diagnose whether the ECU module is communicating and check whether the wiring is wrong.
If ECU module is not damaged and can be communicated, wiring is correct and identification is successful, can read chip and firmware information.
3. Module Clone
Supports ECU/EGS reading& writing and modules clone, synchronization matching free, no need online programming.
Flash data by area, automatically check, protect chips and modules furthest
4. ISN Reading and Writing
Supports all BMW series (including Mini) ECU ISN code acquisition, convenient for all keys lost matching and anti-theft fault maintenance.
5. VIN Writing
Solve the problem of double VIN or VIN mismatch of vehicles, convenient for vehicle maintenance.
6. Data Processing
Support data analysis and modification for the 4th and 5th generations of Audi/Seat/Skoda/Volkswagen ECUs
Turn off anti-theft system for Bosch MED/EDC17 series ECU
TPROT off function of Bosch VAG MEDC17 series, BMW/Mini MEVD17/EDC17 series, Hyundai/Kia EDC17/MED(G)17 series.
CGDI FC200 ECU Programmer Software Display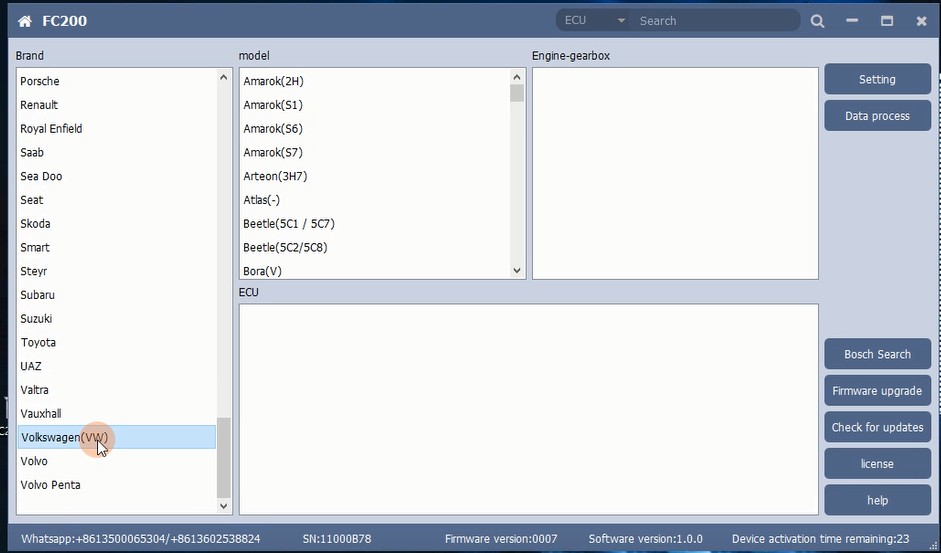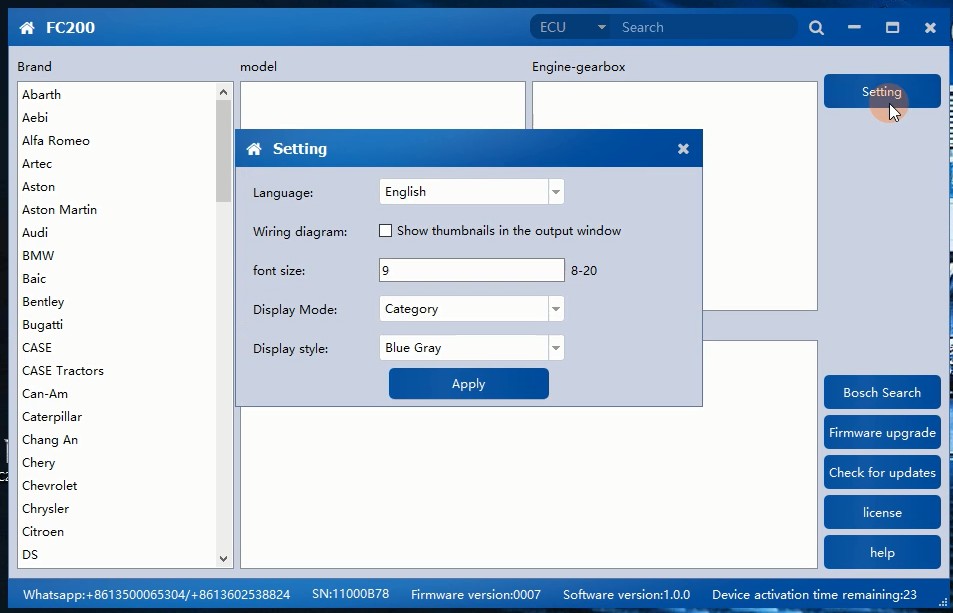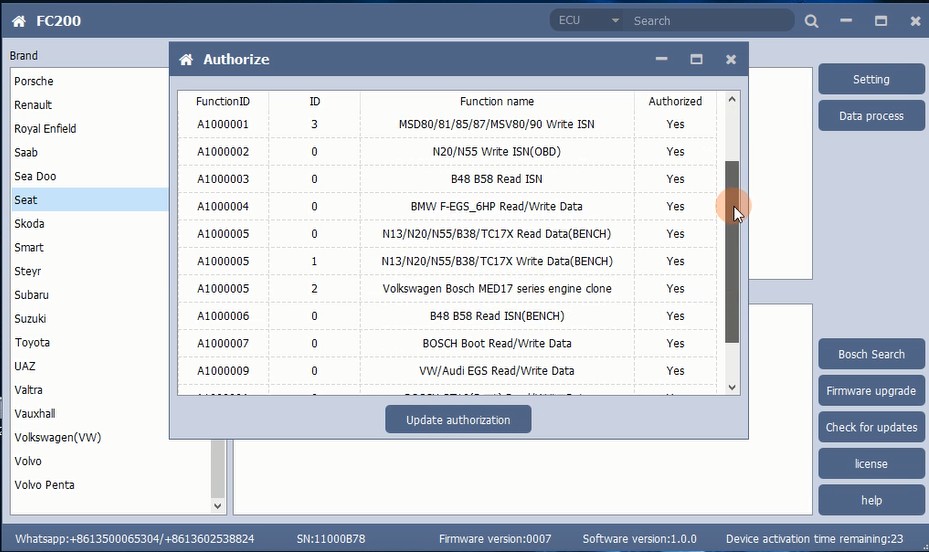 V1.0.0 Software Download and Installation Guide
https://mega.nz/folder/NehQECoR#ewvmqzTuxOfycj5nJC8aow
AT200 software download link and car list , check below:
Enjoys!
Related Posts:
CG FC200 ECU Programmer All You Need to Know
VXDAS, focus on OBD tools since 2008!
Join groups to get more free resource!
Group: https://www.facebook.com/groups/vxdas/
Website: www.vxdas.com
Whatsapp: +8615361020853
Skype: autodiagnostickit
Email: sales007@vxdas.com