KT200 ECU programmer from vxdas.com is a unique solution of the ECU & TCU programming for auto-repair & mechanics. ChipTuningKit KT200 is designed for ECU/TCU clone, chip tuning, ECU remapping, adblue removal and speed limited removal etc.  work on ECU & TCU via OBD/Bench/Boot mode and Jtag systems.What's the feature of KT200 from vxdas.com? How does KT200 connect to ECU by boot? Is the KI200 ECU programmer working as it advertising? Any test vedio to show the KT200 work on ECU programming?vxdas.com share Everything you need to know about KT200 below:

KT200 ECU Programmer Support ECU/TCU List and Software
KT200 ECU Programmer Support ECU List
ChipTuningKit KT200 Support TCU List
KT200 Software V22.08.20
Get Free VR file in this Software ECUHelp
Notion:
You must close the anti-virus program before opening the KT200 software. It may incorrectly identify the software as harmful and break it.
The following items are also available:1) DTC code Removal EGR& DFP removal; 2)IMMO OFF; 3)Releasing speed limit; 4)Mileage correction; 5)Hot start or Cold Start Vmax
KT200 Device Features:
Auto ECU Programmer for repair necessary- Support most models ECU Data reading, writing and clone. Effectively solve the problem of replacing the second-hand computer after the damage of ECU control unit. Just need to read the original computer data and clone it.
Allows serial communication with the Engine and Automatic transmission control units via the OBD diagnostic socket.
kt200 allows communication in: BDM and JTAG,BOOT MODE ,BENCH MODE (or Service mode),FULL SYSTEM via pinout
Professional software for reading and programming the control units of : CAR, TRUCK, MOTORBIKE, TRACTOR, BOAT and Additional TCU package available for Automatic Transmissions.
With stable and effective functions by professional quality test. It is easy to operate and quick to start.
Multi-Language: Italian, English, Dutch, French, Spanish, Portuguese, Czech, Romainan, Turkish.
Must work online, it connects to our server, no lock issue.
Update online, no subscription, no annual fee.(If you want to add new modules in future, need pay for new modules. )
Support Volkswagen Audi clone(local operation without sending data to manufacturers).
KT200 cannot support DCM7.1 now.(Support after update)
Product Name
KT200 ECU Programmer

Function

TCU ECU programming KT200 support Cars,Trucks,TRACTORS,EXCAVATORS and INDUSTRIAL ENGINES,MOTORBIKES

Compatible operating systems:

Windows 7
 Windows 8/8.1
 Windows 10
 Windows 11

Minimum recommended requirements:

CPU > 2.5 GHz (Intel i5, i7)
RAM > 8GB

Package

55*35*25cm, 3.6kg
KT200 Device has 2 version:
Auto Version: Car OBD, Truck OBD, Full System, BDM/JTAG, TOOL BOOT, Bench Mode, TCU Gear.
Full Version: Car OBD, Truck OBD,  Full System, BDM/JTAG, TOOL BOOT, Bench Mode, TCU Gear, Tractor OBD, Boat OBD, Motorbike OBD.
You can update Auto Version to be Full Version, provide S/N: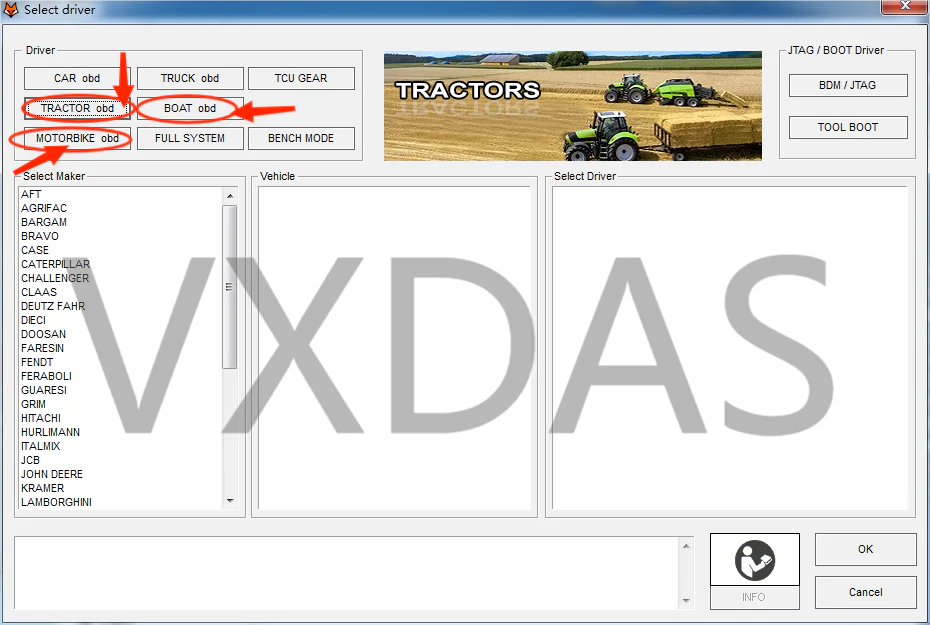 1.Interactive interface
The level is clear, the function is clear, and the "Select Maker-Vehicle-Select Driver" structure is used to help users save time and accurately find the operating director.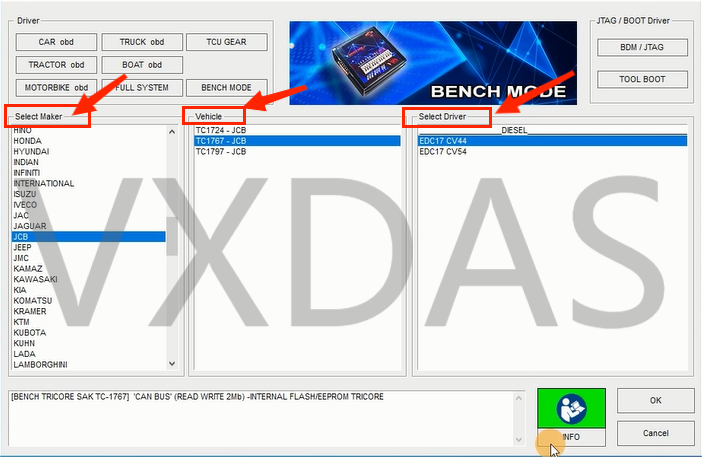 2. Intuitive Wiring Diagram
3.Highly paid professional designers are hired to produce, 1:1 simulation, with bright colors, to avoid user wiring errors.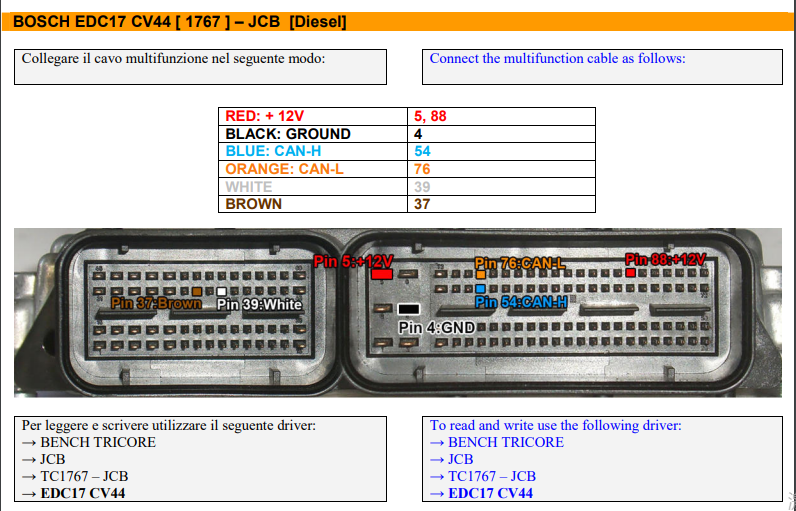 KT200 Multiple connection possibilities:
JTAG CONNECTION:                                                                               BENCH MODE EDC16/ME9/EDC7: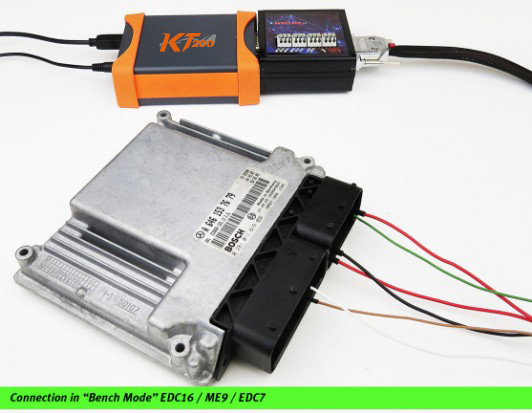 BDM CONNECTION:                                                                               BOOT MODE CONNECTION: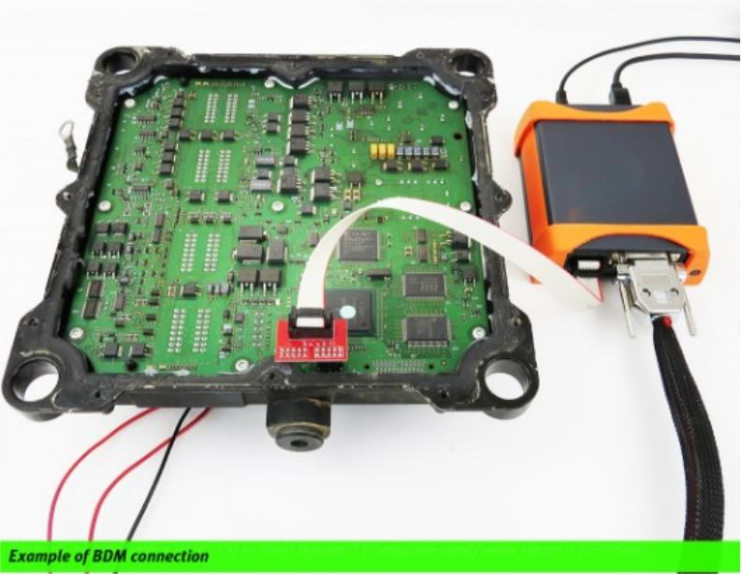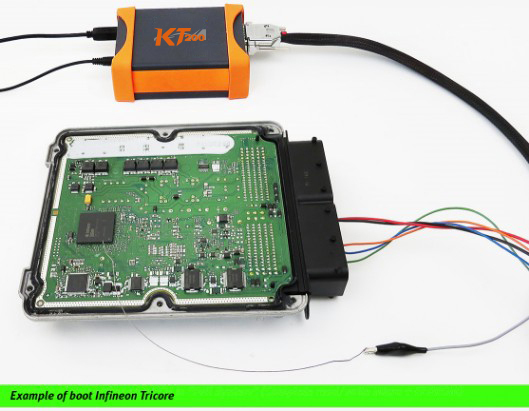 BENCH CONNECTION WITH AUTOMATIC GEARBOX: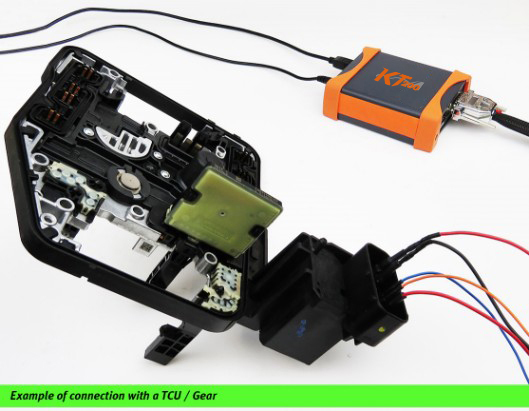 More Details on official website http://www.ChipTuningkit.com
More question about the ChipTuningKit KT200 ECU programmer, feel free to contact our online support here>
Related Test Video:
KT200 Test Videp-VW EDC16 U31 By Bench Mode.
KT200 Review-Jtag TOYOTA.
V

X

DAS – Make Auto Repair Easier
Website: www.vxdas.com
Product Link: Click Here
Facebook Group: KT200 ECU Programmer Official Service Center