KT200 ECU Programmer work on Audi/VW ECU Programming by OBD & Bench Pinout Mode. Most customers ask to provide KT200 test video to help check how's it working.
VXDAS technicians use VW-EDC16 U31 as an example, share the video of how to use KT200 work on by BENCH MODE below.

KT200 Read and Write ECU EDC16 U31:
This is an ECU we are going to test today.
If you only have the HW No. on your ECU, you can get your ECU information via ECUHelp.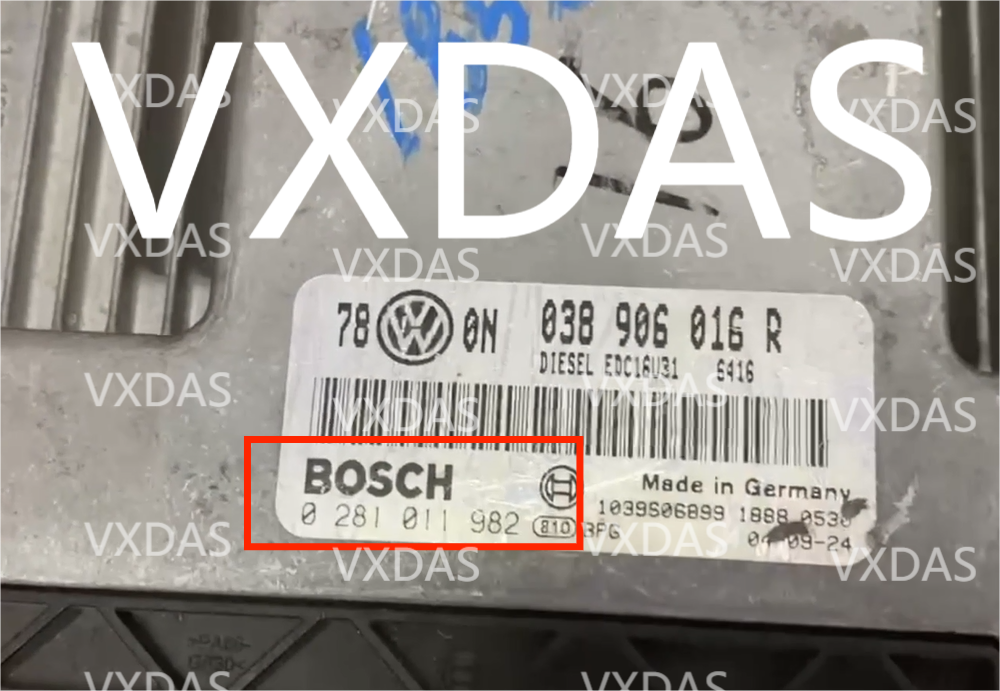 Open your ECUHelp Software, and click ECU INFO.
Enter HW No. (0281011982) and click Get ECU INFO to get ECU information.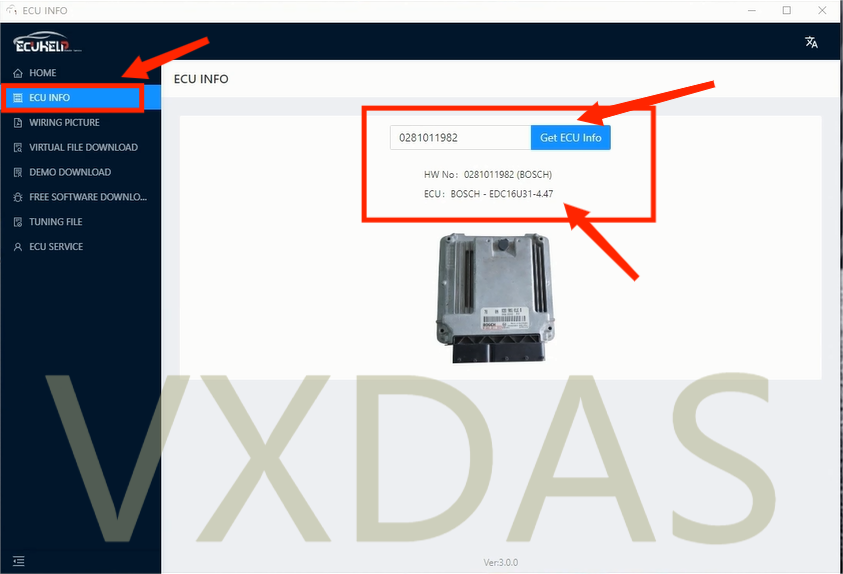 Attention: Enable network connection!
Open the Software, and click on Manuals to enter the ECU for information.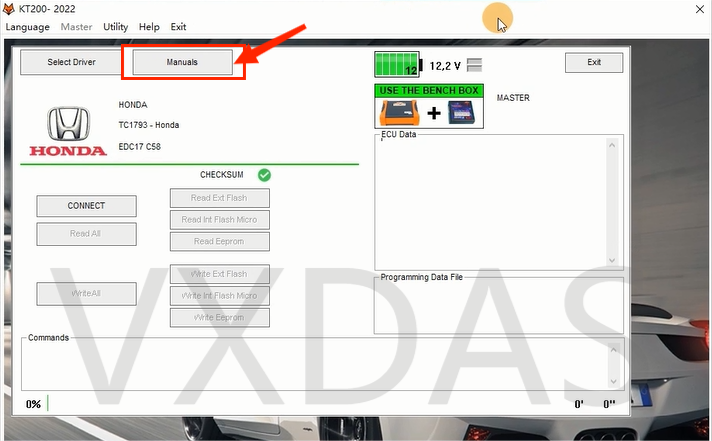 Enter ECU U31 query, click VW.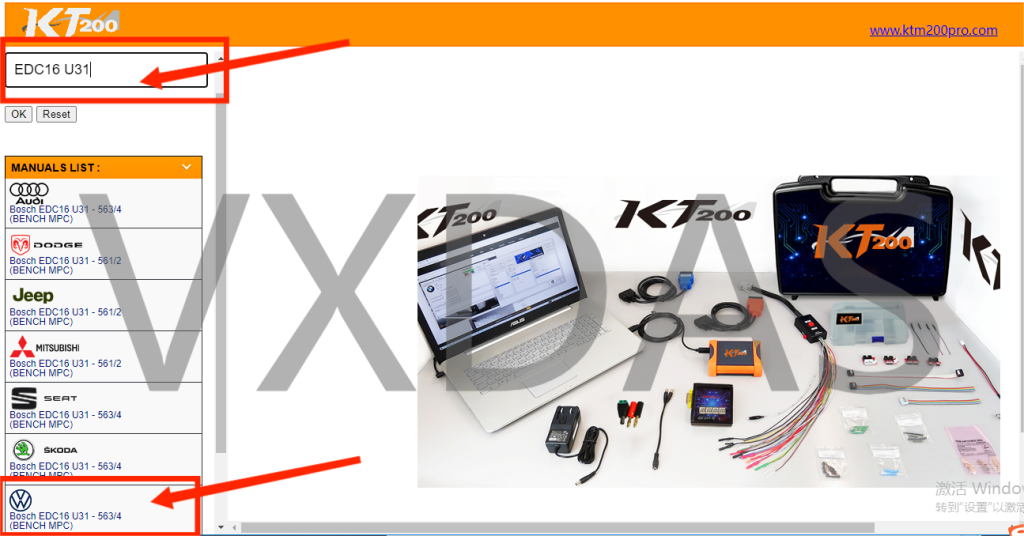 Get wiring diagram.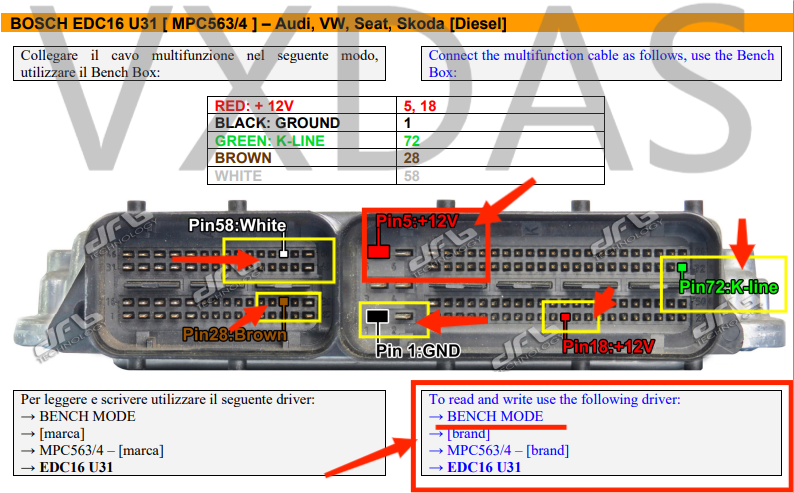 Follow the wiring diagram to connect ECU with Bench Pinout.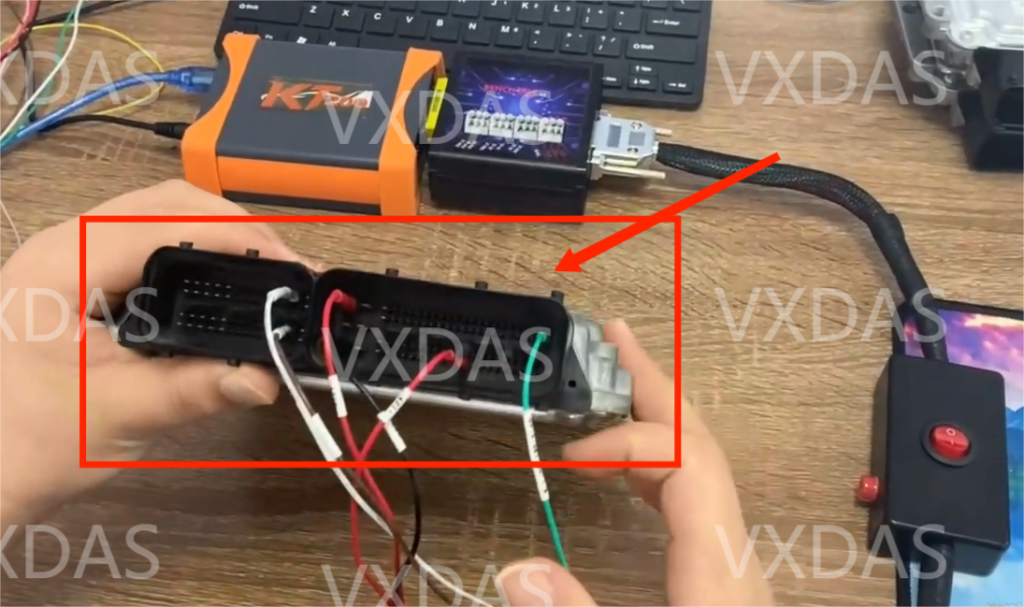 Return to KT200 ECU Programmer Software, and click Select Driver.
Choose "VOLKSWAGEN"–"MPC563/4"-"EDC16 U31″. Click to BENCH MODE and then click OK.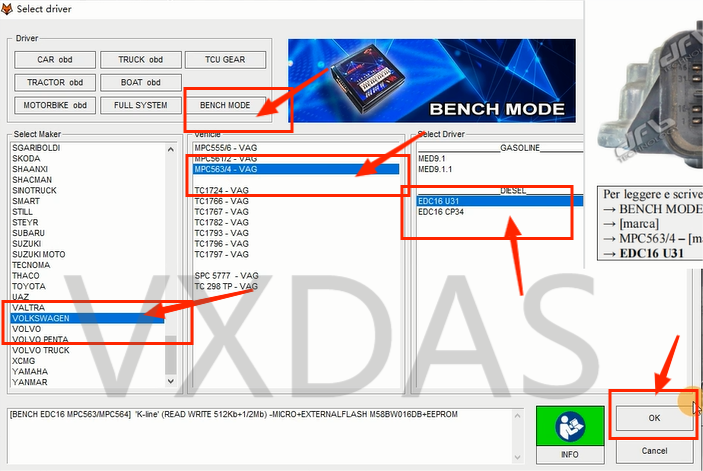 Click CONNECT.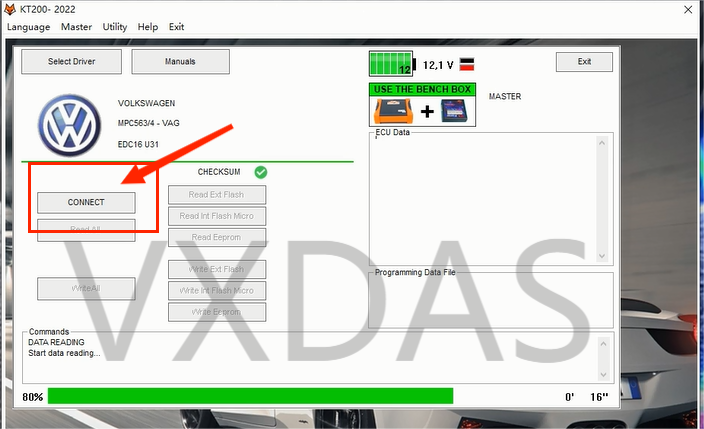 Create a new folder on the desktop.
Connect the device, and click Read All. (Make sure the voltage is 12V+)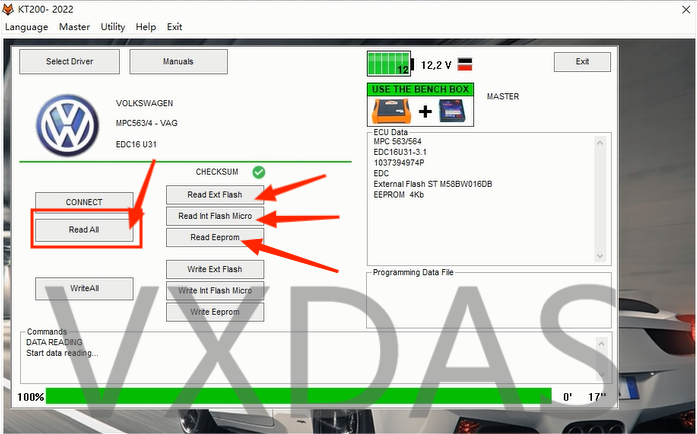 Select the save path and save it to the newly created folder on the desktop.
When you select to read ECU data, turn on the power.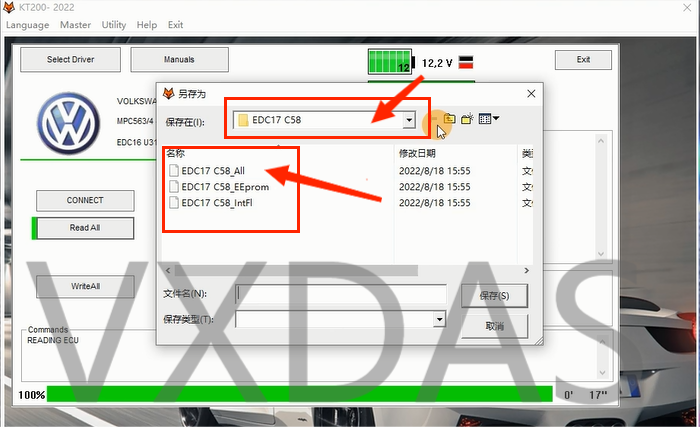 After reading ECU data successfully. Let's change to a new ECU for connection, and select Write All.
Attention!
If you do some ECU remapping or chip tuning; In the case of modifying the ECU data, please select Write Int Flash Micro and Write EEPROM to write separately.
If the original ECU data has not been modified, you can directly select Write All to clone ECU.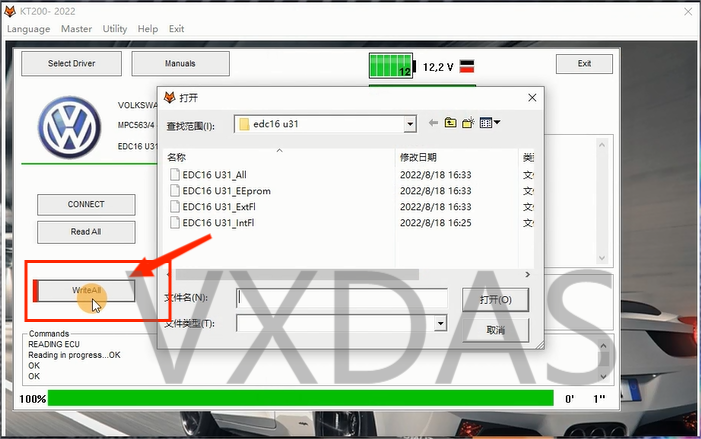 Load original file for checksum correction
Confirm checksum correction
Wait patiently for the writer to complete it.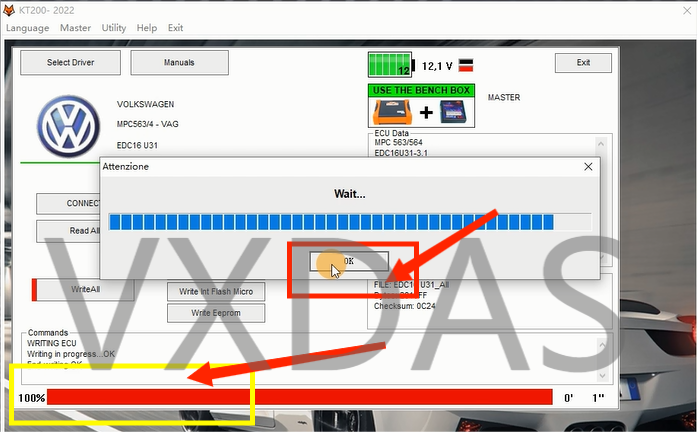 More questions about the ChipTuningKit KT200 ECU programmer, feel free to contact our online support here>
If you have any feedback on the KT200 ECU programmer or any suggestions for the blog, welcome to leave your comment. We'll highly appreciate it, hope we can take more useful comments for mechanics.
KT200 Related Posts:
ChipTuningKit KT200 VS PCMTuner, Which is Better?
ChipTuningKit KT200 ECU Programmer User Manual.