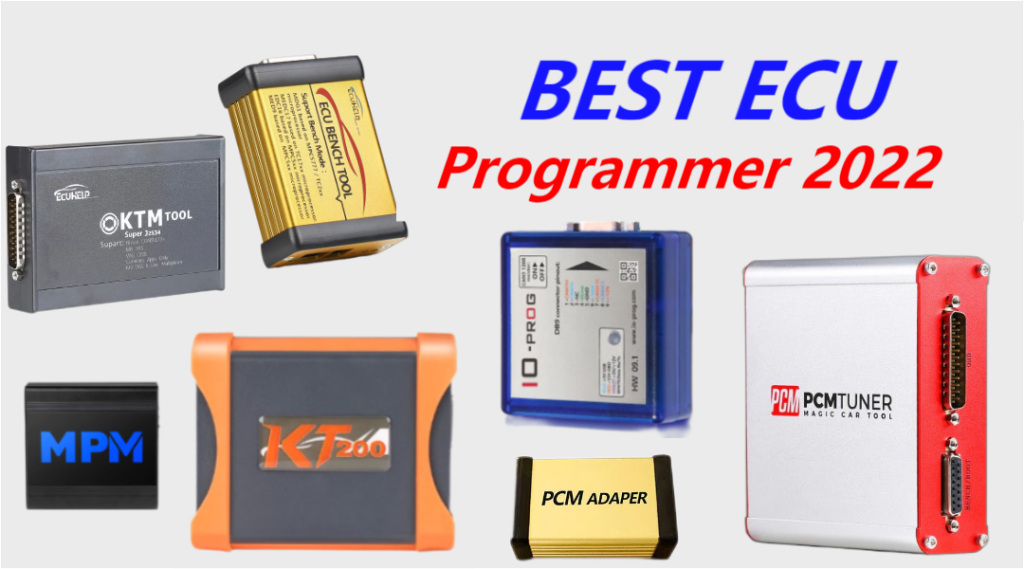 Best ECU Programmer
ECU programmer is no stranger to technicians, it is even crucial in vehicle maintenance, ECU replacement, and chip tuning. With the increasing demand for chip tuning by most people, the requirements for ECU Programmers are also higher. How do we find and distinguish what kind of ECU programmer is suitable for us?
How to choose an ECU Programmer?
First of all, it is very important for the technician and workshop to finish their work quickly and with little cost, which may directly determine the technician's hourly rate and the profit of the shop. A good ECU, if it can support most vehicles, will mean that you can do different jobs with one tool.
Secondly, how an ECU programmer reads the ECU is equally important. Of course, it is the most convenient and fast to be able to via the OBD. But for many vehicles, you have to use other methods to read the data of the Engine, such as BOOT, Jtag and BDM, a good ECU programmer should better support different ECU reading modes.
Finally, the follow-up upgrade and service of an ECU programmer also a lot of money. There are many ECU programmers on the market, yearly subscription is equivalent to buying another product. Therefore, when choosing an ECU programmer, the cost of follow-up services can also be taken into consideration.
VXDAS screened out the ECU programmers of TOP6 in 2022 by comparing the latest ECUs in 2022 and customer feedback.
1. The Best MIXED OBD

&

BENCH ECU Programmer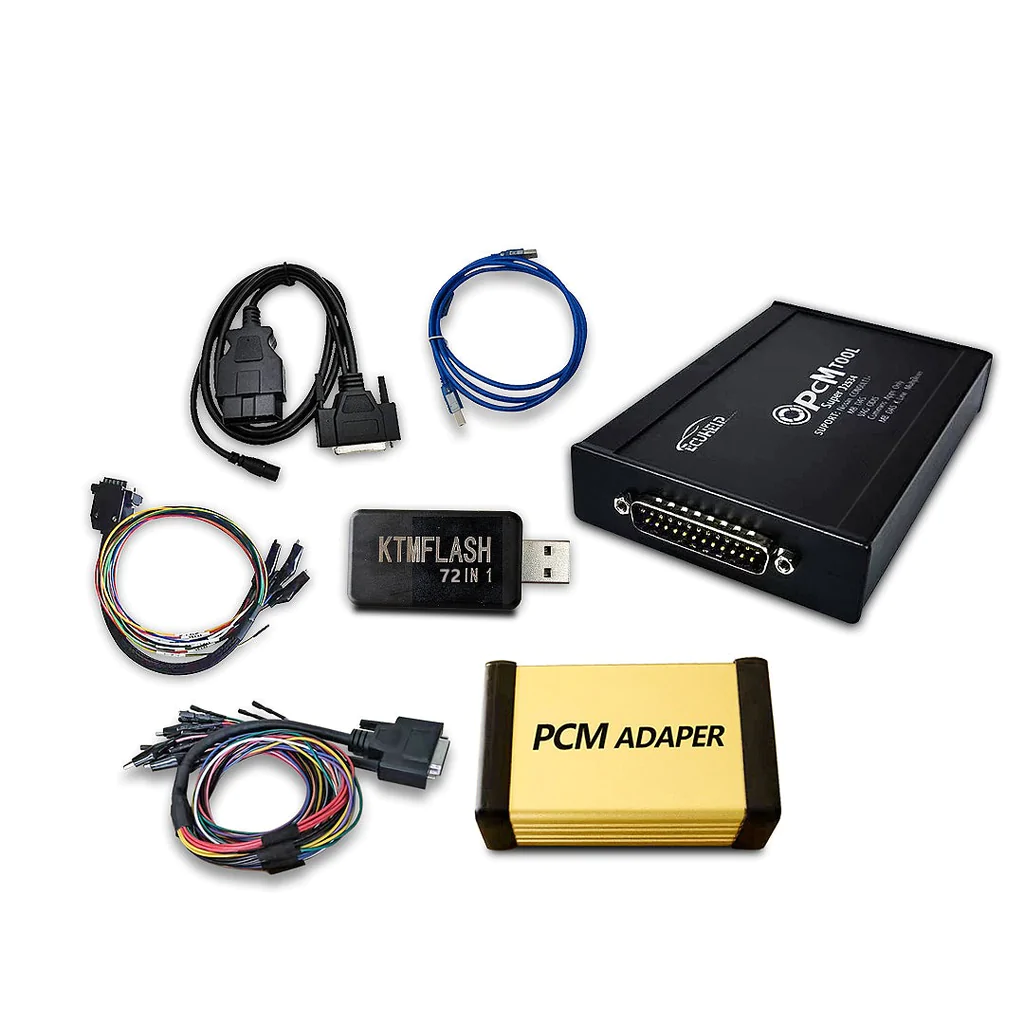 KTM200 67 IN 1 & 72 IN 1 not only covers all functions of KTAG and KTM100 but also supports more protocols and adds more BOSCH types, read and write ECU without disassembling.
Available modes: OBD, BENCH
KTM200 Functions:
1. Compared with KTAG, newly adds 490 protocols, updated 687, and adds 200 Bosch models, read and write ECU without disassembling.
2. KTM200 software allows you to write/clone without checksum, able to read and write unknown ECU by the supported chip.
Price: Staring up from 362 USD
2. The Best OBD ECU Progammer

I/O-Prog is a software and hardware solution designed for work with ECU, transmission and BSI. I/O-Prog reading and writing ECUs using the OBD-II data link connector.
Available modes: OBD
IO-Prog ECU Programmer Functions:
1. A combination of K-line and CAN interfaces provides ideal software compatibility without acquiring an expensive J2534 device.
2. Reading and flashing of FLASH and EEPROM memory images using the diagnostic connector link.
3. Checksums testing and correction. Safe reading and flashing.
Price: Staring up from 289 USD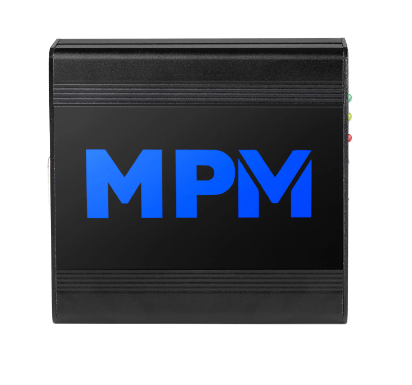 MPM is ECU/TCU integrated equipment for recording and debugging of American cars and supports General Motors: Cadillac, Chevrolet, Buick, Ford, Dodge and other American models. It also can record the engine data log for Japanese and German models, and extract the data stream so that the tuner can better get the engine and gearbox data and achieve better tuning.
Available modes: OBD
MPM ECU Programmer Functions:
1. Best for American Car ECUs: Buick, Cadillac, Chevrolet, Ford, etc.
2.  Don't need any WinOLS, pcmTuner manages it, and you can directly edit what you want, like speed, injection, spark angle etc.
Price: Staring up from 329 USD
3. The Best BENCH ECU Programmer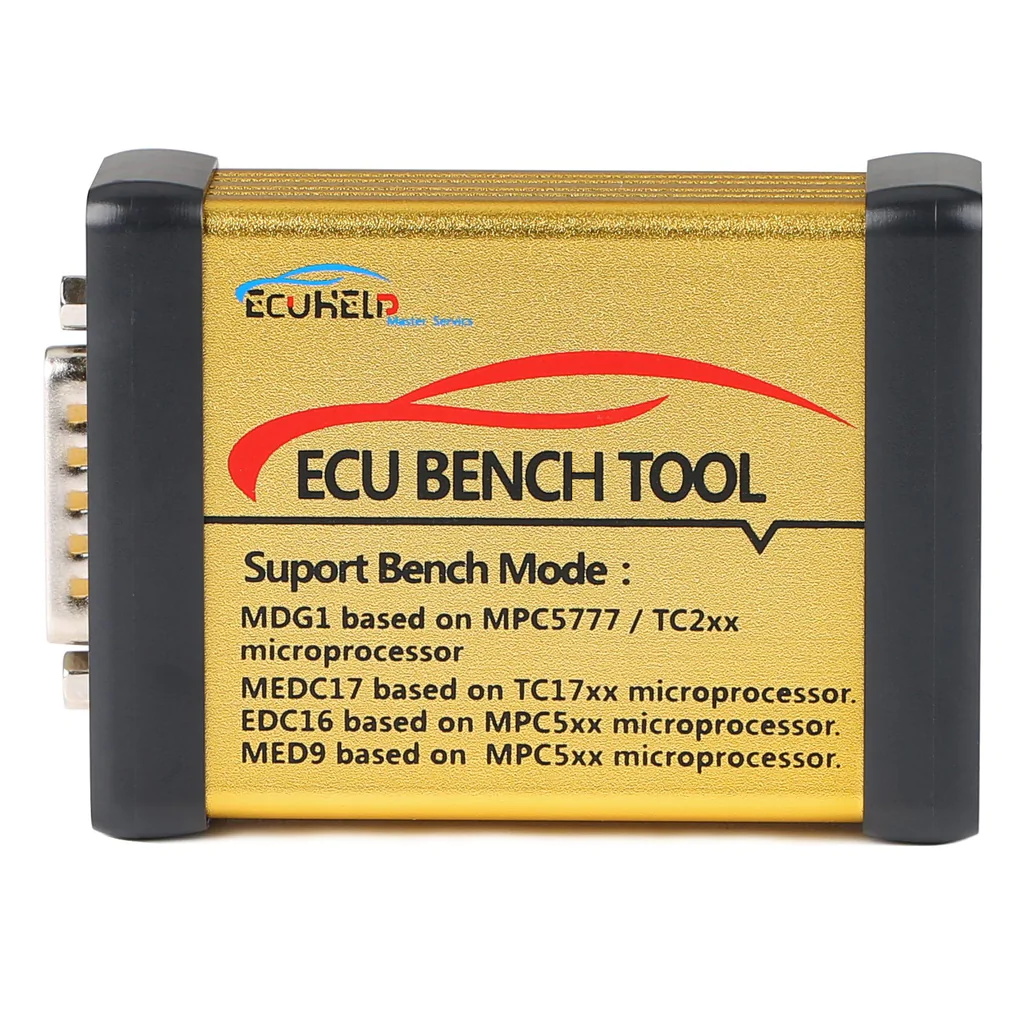 ECU BENCH TOOL is a universal bench service tool. It allows us to read and write Bosch EDC ECUs using the TriCore processor on the bench without actually opening the lid- which also includes access to the full flash areas(IROM/XROM and EEPROM). This will make life a lot easier for engine controllers for which OBD programming protocols are not yet available, and it will speed up the task of working with such vehicles no end.
Available modes: BENCH
ECU BENCH TOOL Functions:
1. Its Master Version includes Flash checksums.
2. It's the first tool that supports Bosch MD1 MG1.3. It supports old EDC16, and MED9 no need open ECU, and no risk.
Price: Staring up from 329 USD 
4. The Comprehensive ECU Programmer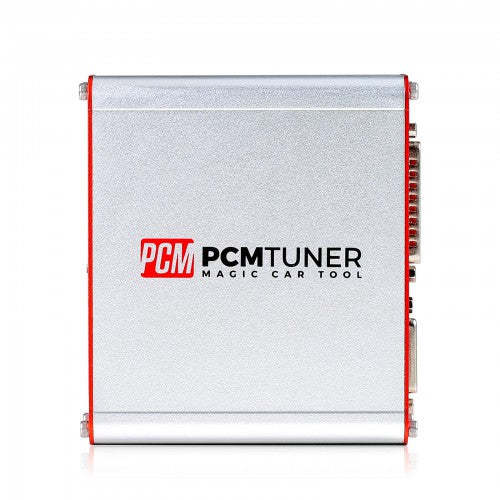 PCMtuner ECU Programmer is a customized read-write device specially used for vehicle ECU and TCU. It can support OBD, BENCH and Boot. It can read and write the current models on the market, covering European cars, Japanese cars, some American cars, Chinese cars, supporting some Volkswagen Audi gearboxes, and models equipped with Delphi control systems.
Available modes: BENCH, BOOT, OBD
PCMTuner ECU Programmer Functions:
1. The PCMTuner software allows you to forcibly write (forcibly clone) without verification. And supports forcibly reading and writing unknown ecus with supported chip models
2. PCMTuner is based on pcmflash software, it works pretty well on bench mode, boot and OBD. It has a tuner account, free VR files and damaos for users.
Price: Staring up from 499 USD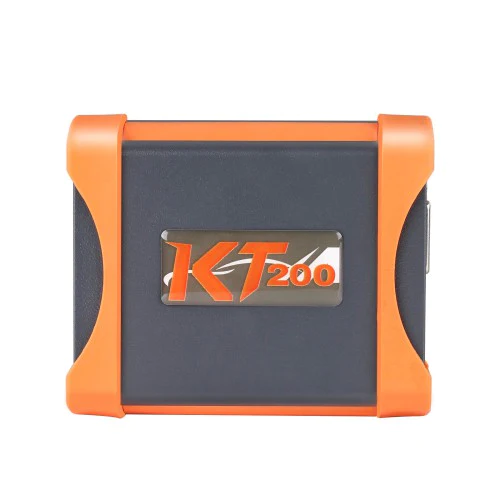 KT200 ECU Programmer is the latest tool that combines OBD, BENCH, BDM, JTAG and BOOT mode functions into one. It doesn't matter how much your knowledge and expertise are, KT200 provides you with the greatest possibilities. It provides you with complete access to the ECU and the TCU to read and write the microprocessor, the EEPROM and the flash memory.
Available modes: OBD, BENCH, BOOT, JTAG, BDM
KT200 ECU Programmer Functions:
1. KT200 covering up to 5400 ECU, and over 500 TCU.
2. It supports Audi/VW ECU clone via Bench Mode pinout.
3. It supports Bosch EDC17, MED17/ME17, and SIEMENS Pcr2.1 read and write in Bench Mode.
Price: Staring up from 599 USD
VXDAS is dedicated to providing powerful chip tuning tools that provide your vehicle's performance and help improve productivity.
V

X

DAS –

Make Auto Repair Easier
Website: www.vxdas.com
Whatsapp: +8617304481179
Skype:eobdtool02
Email: sales002@vxdas.com